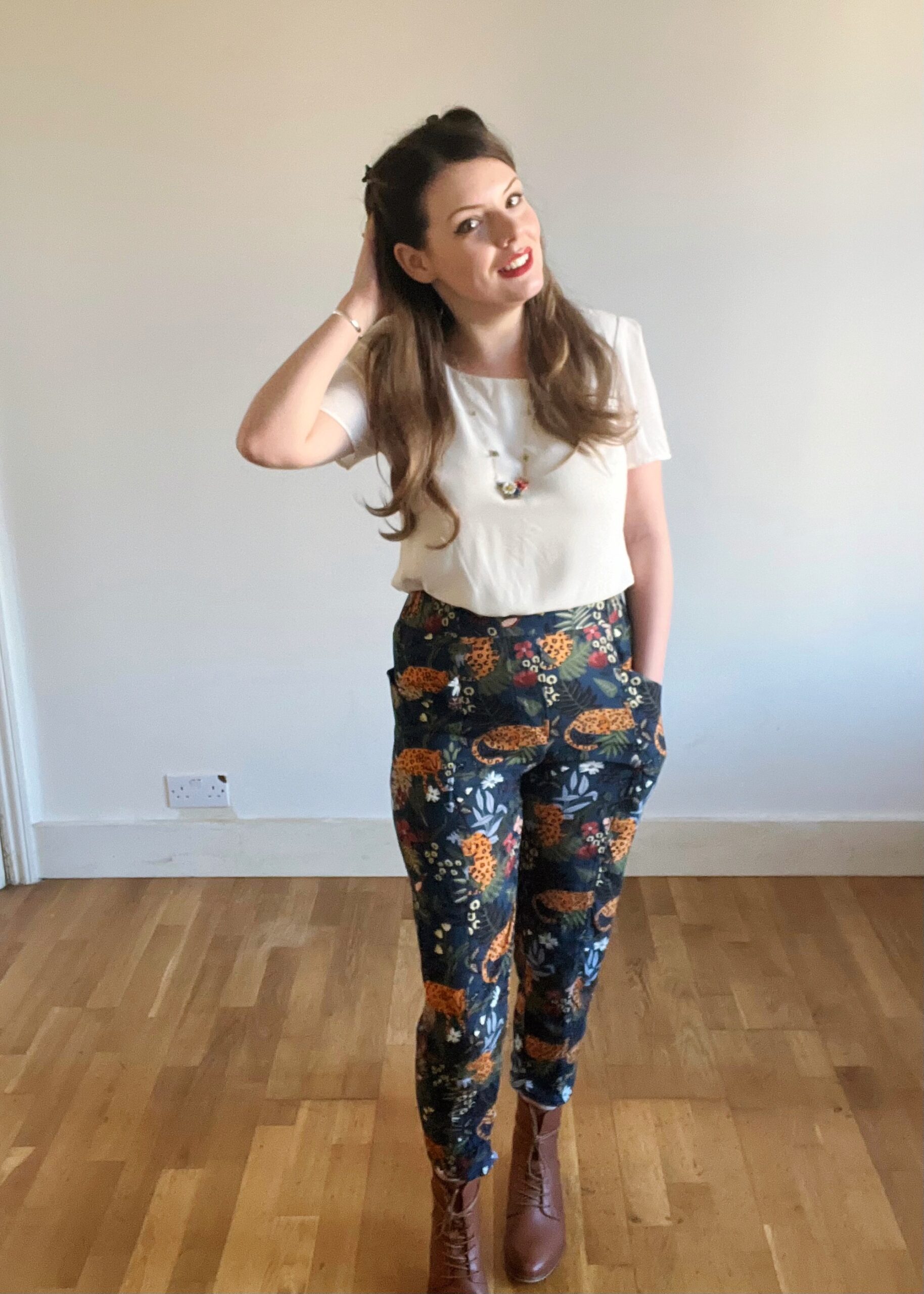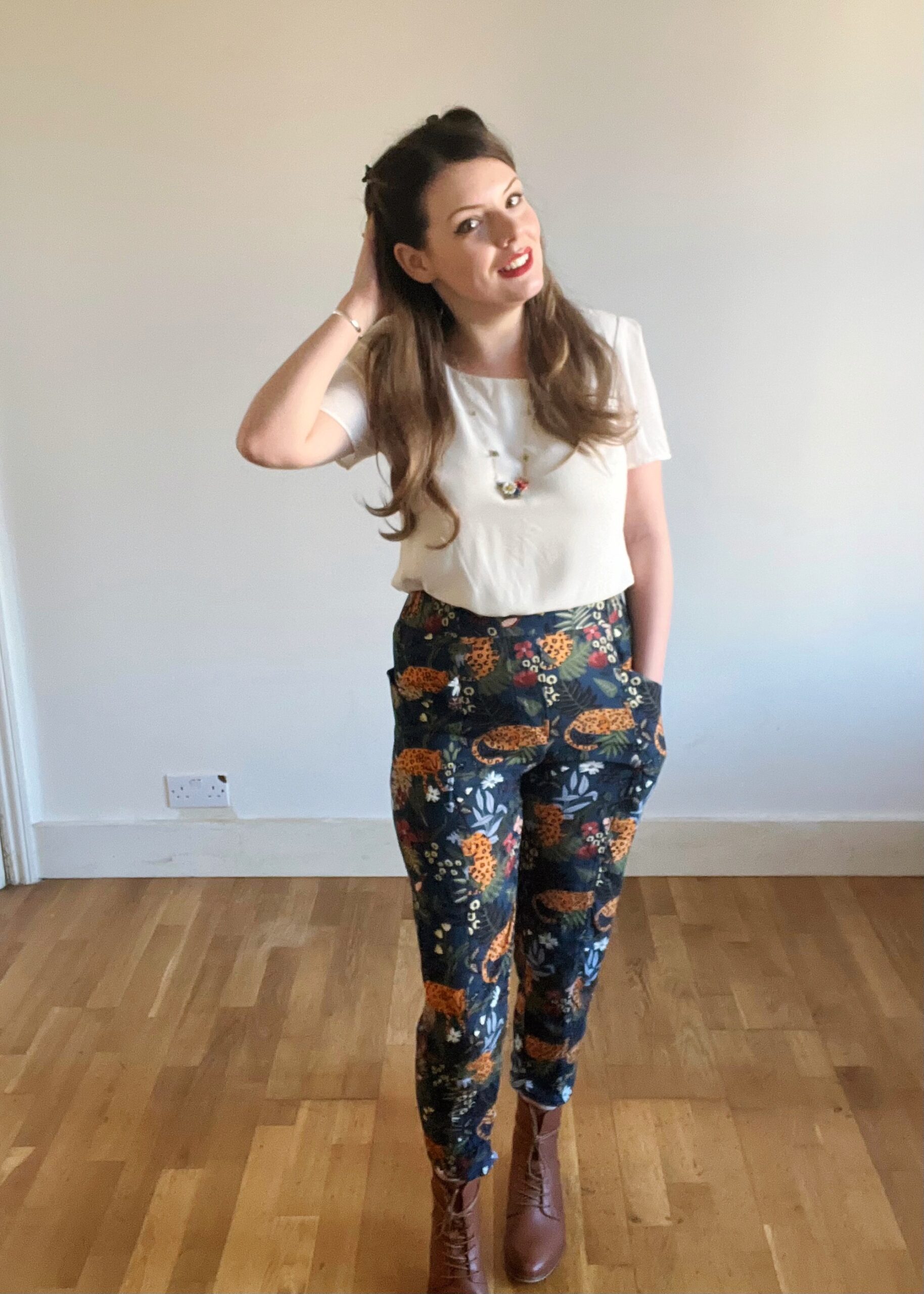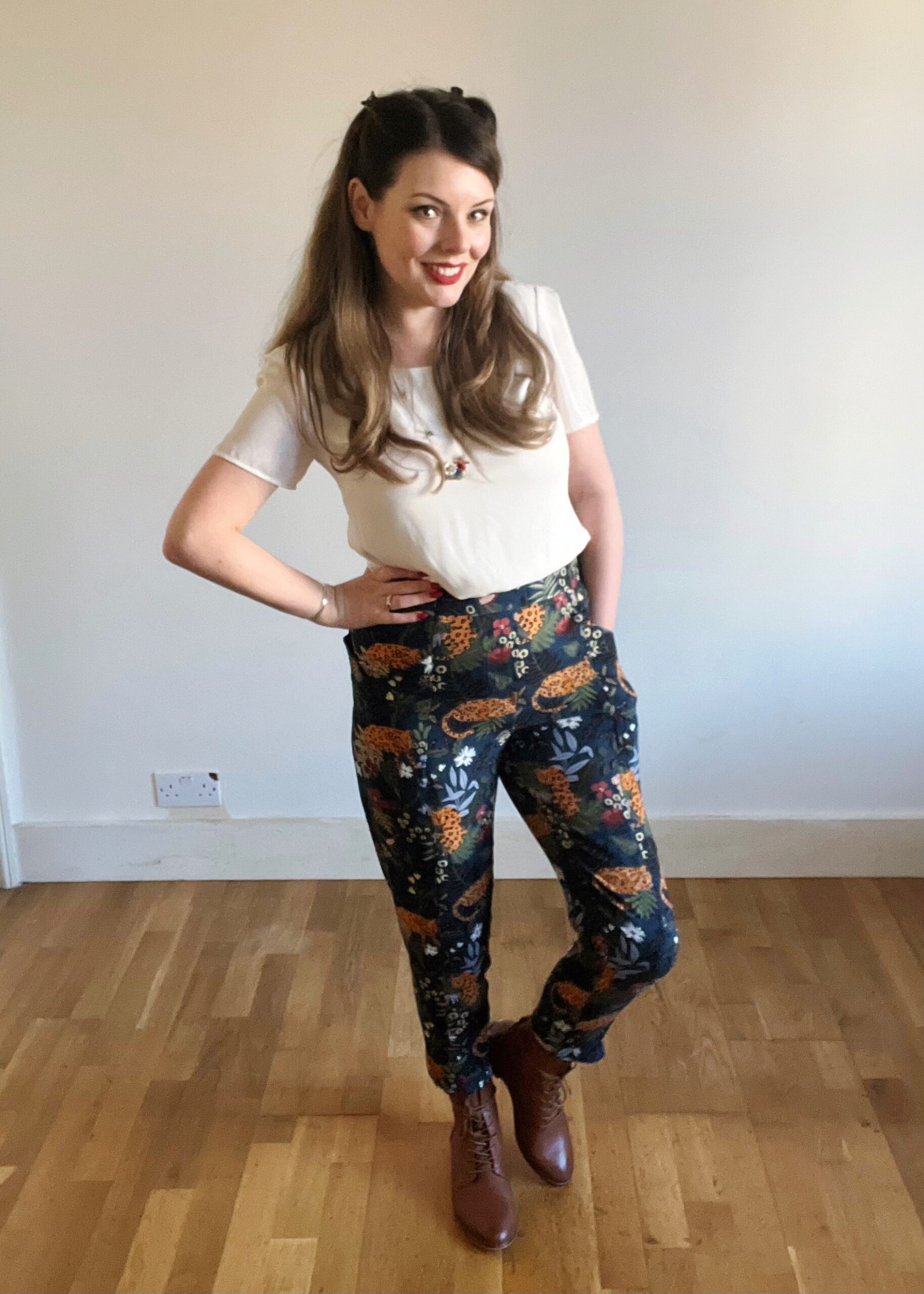 Well, hi there — It feels like forever since I posted one of my makes…!
I had a serious lack of sewjo during September to November; I kept starting and abandoning projects halfway, or having some true #SewingFails — including my original plans for these very trousers! This #MinervaMake was a difficult process — head over to Minerva to read up my blog post or scroll down for more details and photos.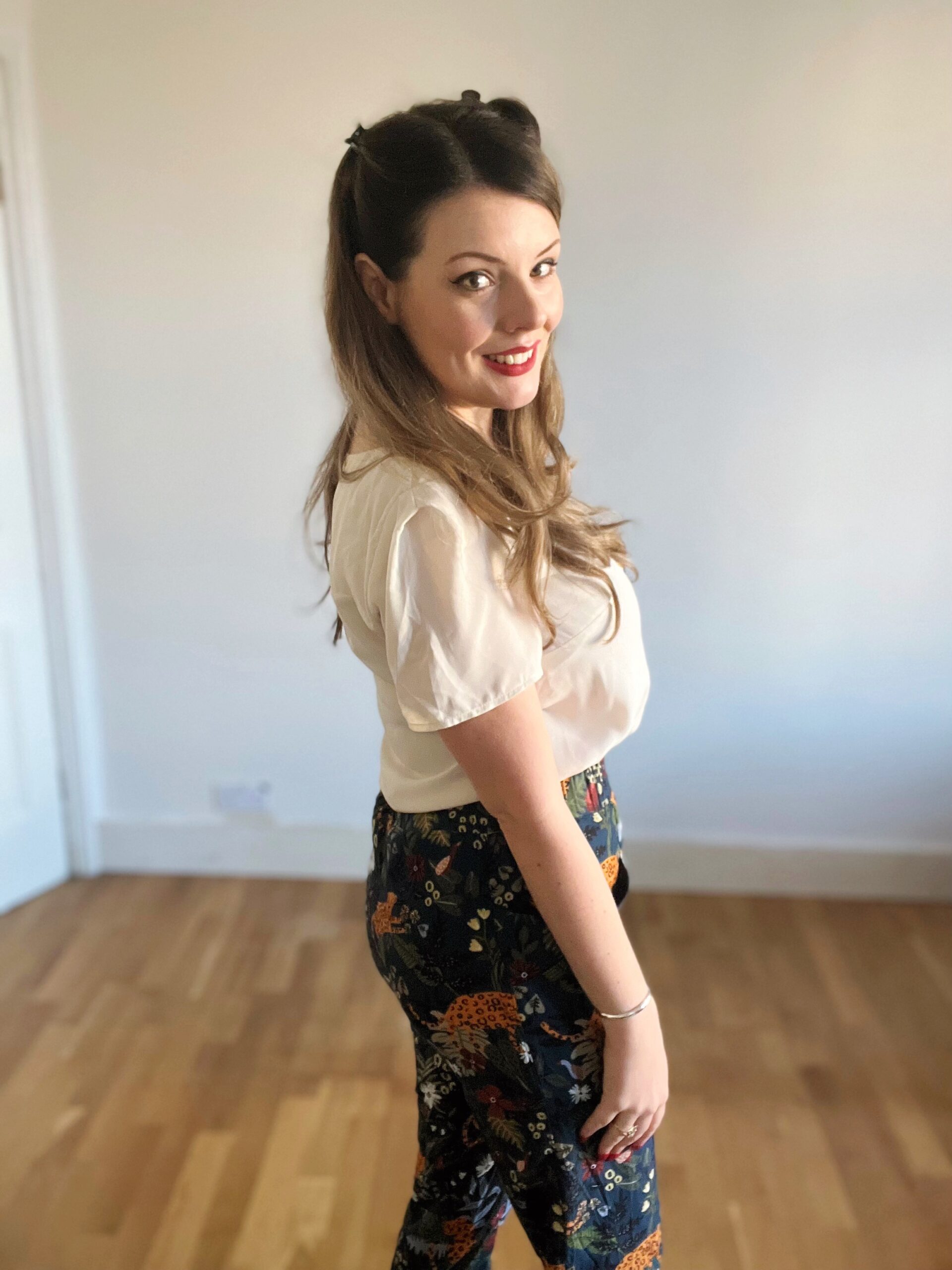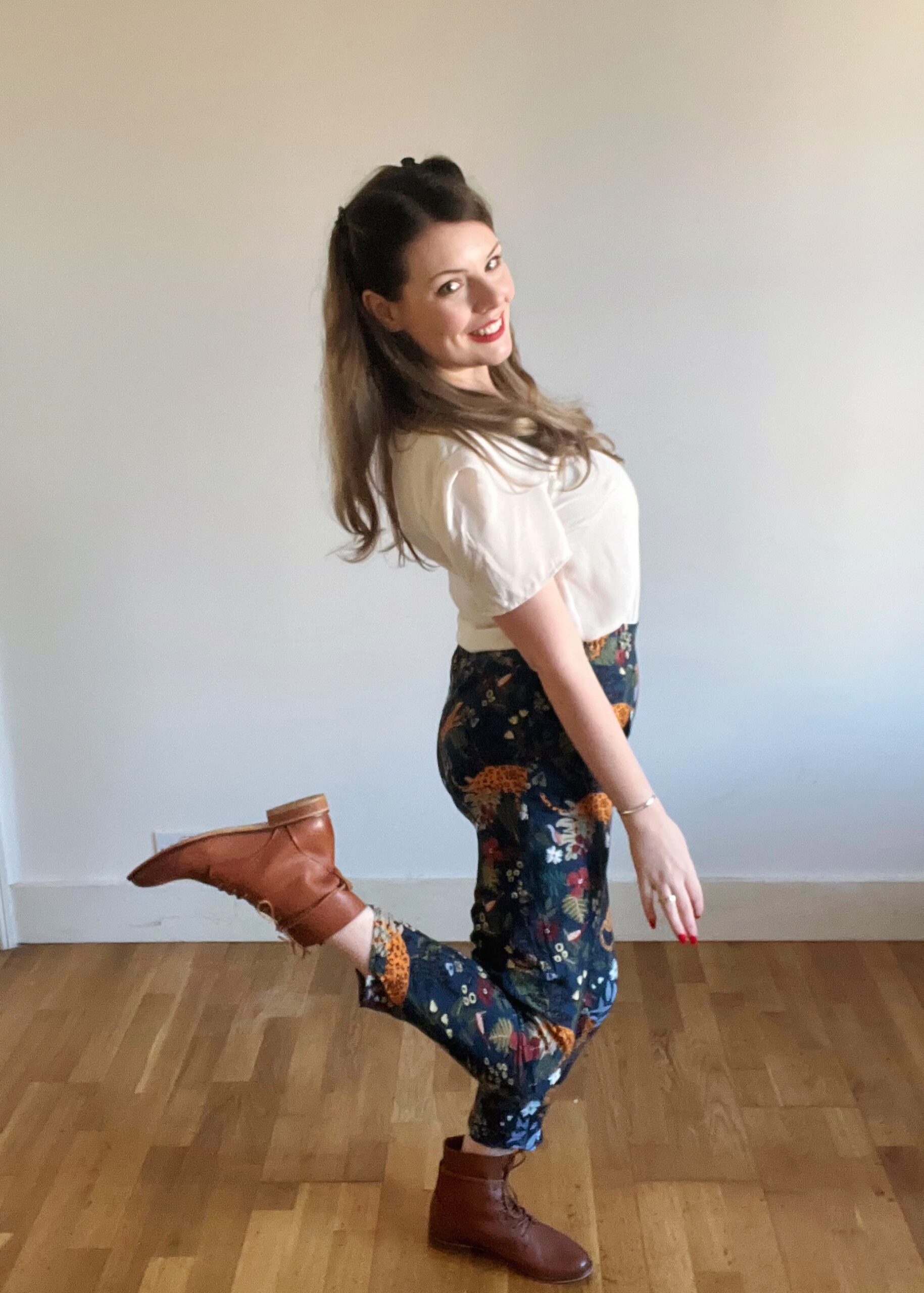 Minerva sent me 3 metres of this gorgeous viscose challis from their new collection of Minerva Exclusive fabrics, and I was so impressed with the quality! It is exceptionally soft, fairly lightweight, with a truly beautiful fluid drape (and it is also OEKO-TEX certified, which is a huge plus in my book). The colours are vivid, with a print of adorable jaguars peeking out between big botanical ferns and flowers on a navy background; the print is a one-way design, so do factor that in for the yardage required in a pattern. As viscose challis can shrink when washed, I made sure to prewash at 20°c. I was so excited to get started and making something with this splendid fabric!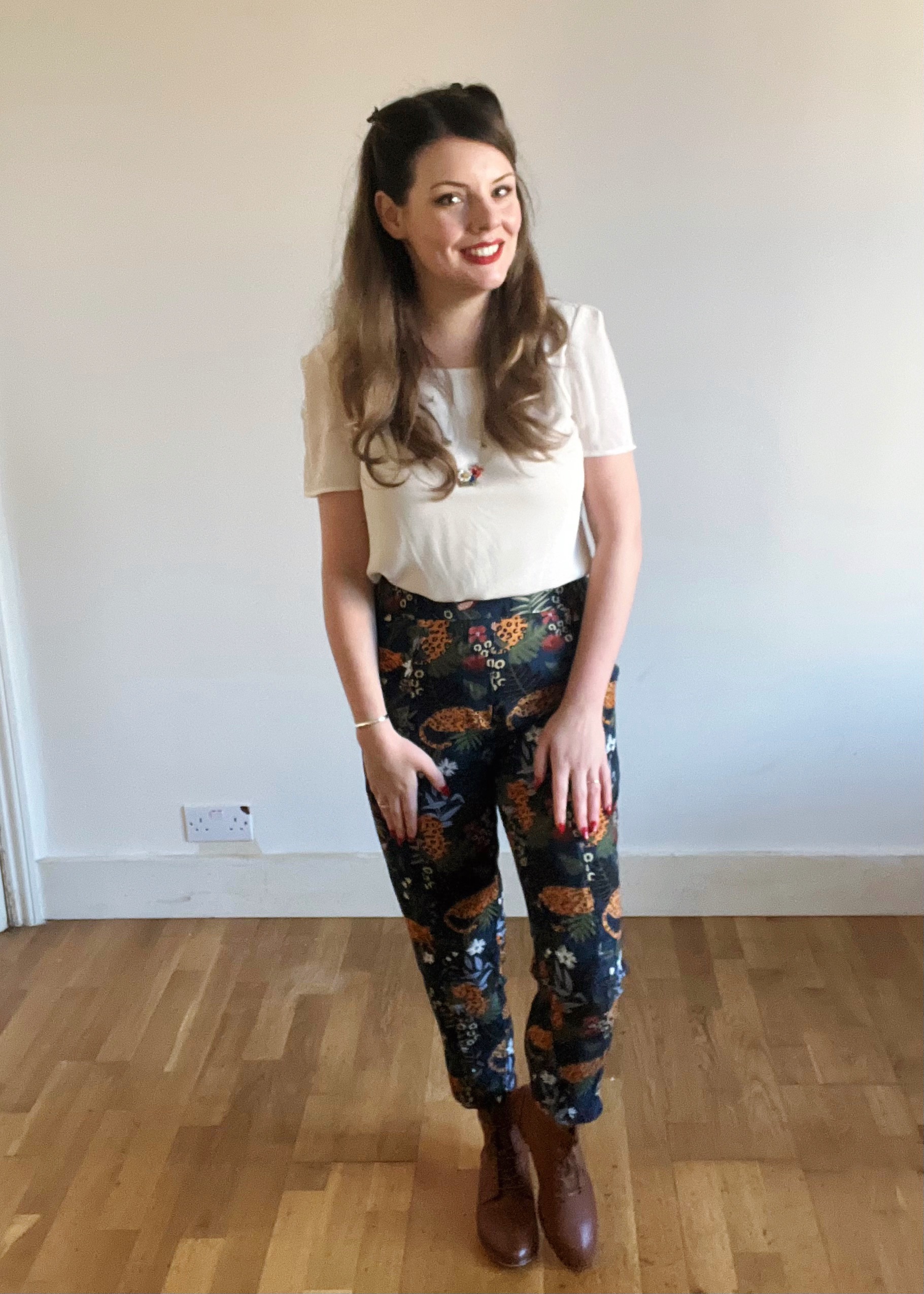 I wanted to make a pair of dungarees and set to work; I traced out a new-to-me pattern that I liked the look of, I used my rotary cutter when cutting out to stop the fabric from shifting too much, I used Size 70 Microtex needles to reduce the chance of snagging the fabric…
… and this is when all my plans fell apart. Every time I basted a seam to try on and check the fit of the trousers, I simply didn't like how it looked on me. Not wanting to admit defeat, I persevered and attached the bodice and tried it on again… I couldn't take it off fast enough.
It just wasn't working.
I toyed with the idea of just powering through, finishing and taking photos, but I knew in my heart of hearts, I wouldn't wear these dungarees — and what is the point in taking all that time to make something that you don't like and won't wear at the end?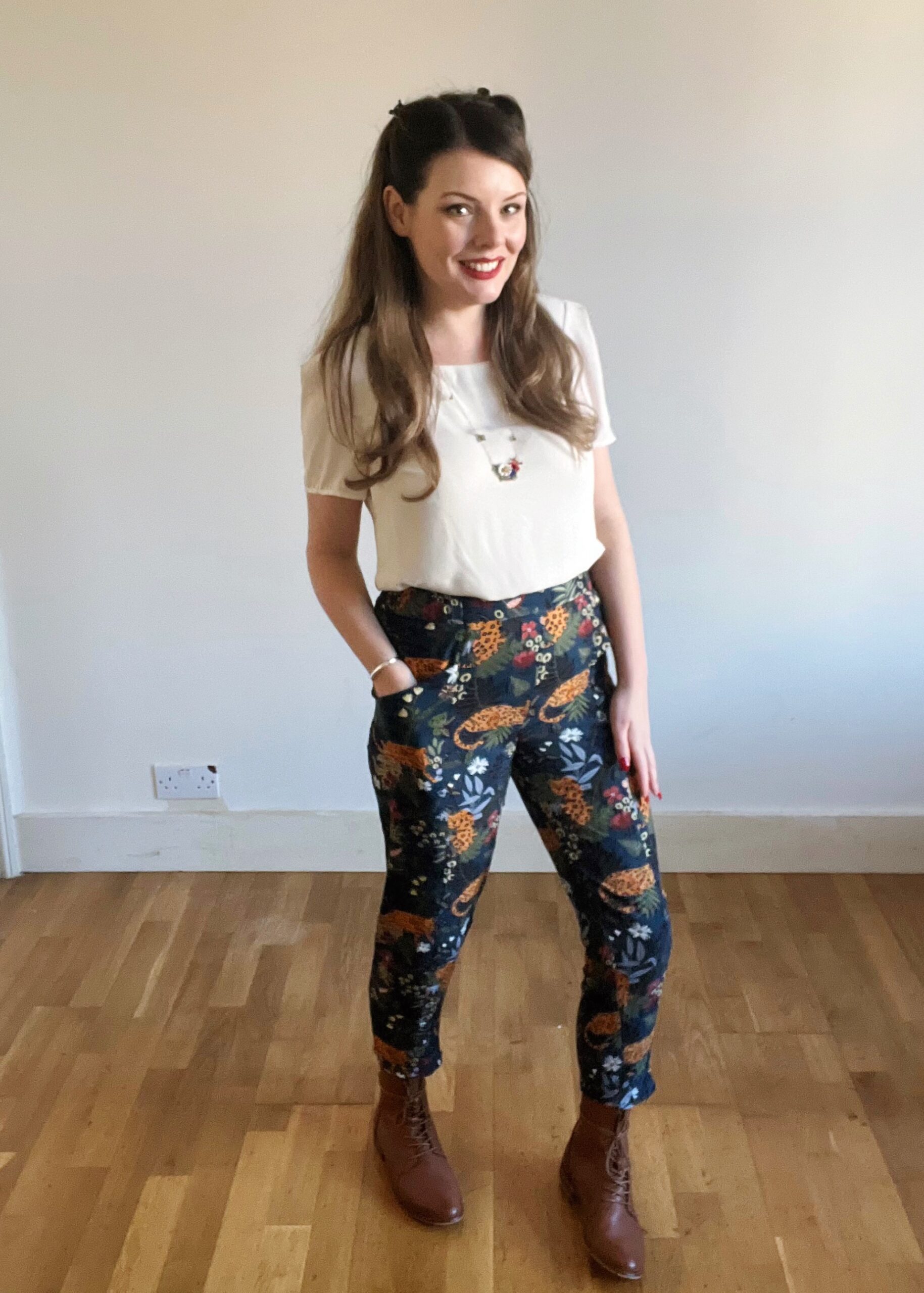 I am exceptionally stubborn though, so I decided to unpick all those seams, fully deconstruct and head back to the drawing board. It took a while, but eventually a lightbulb went off: Papercut Patterns Palisade Trousers. These were on my 2022 Make Nine, but I hadn't made them yet. The Palisade pattern includes a view for both trousers and shorts, and they have quite a unique look, as they are constructed without side seams. The pockets have a really cool cross-over detail, and the elasticated waistband has a flat front; usually an elasticated waistband does me no favours whatsoever, but the flat panel is much more flattering for me.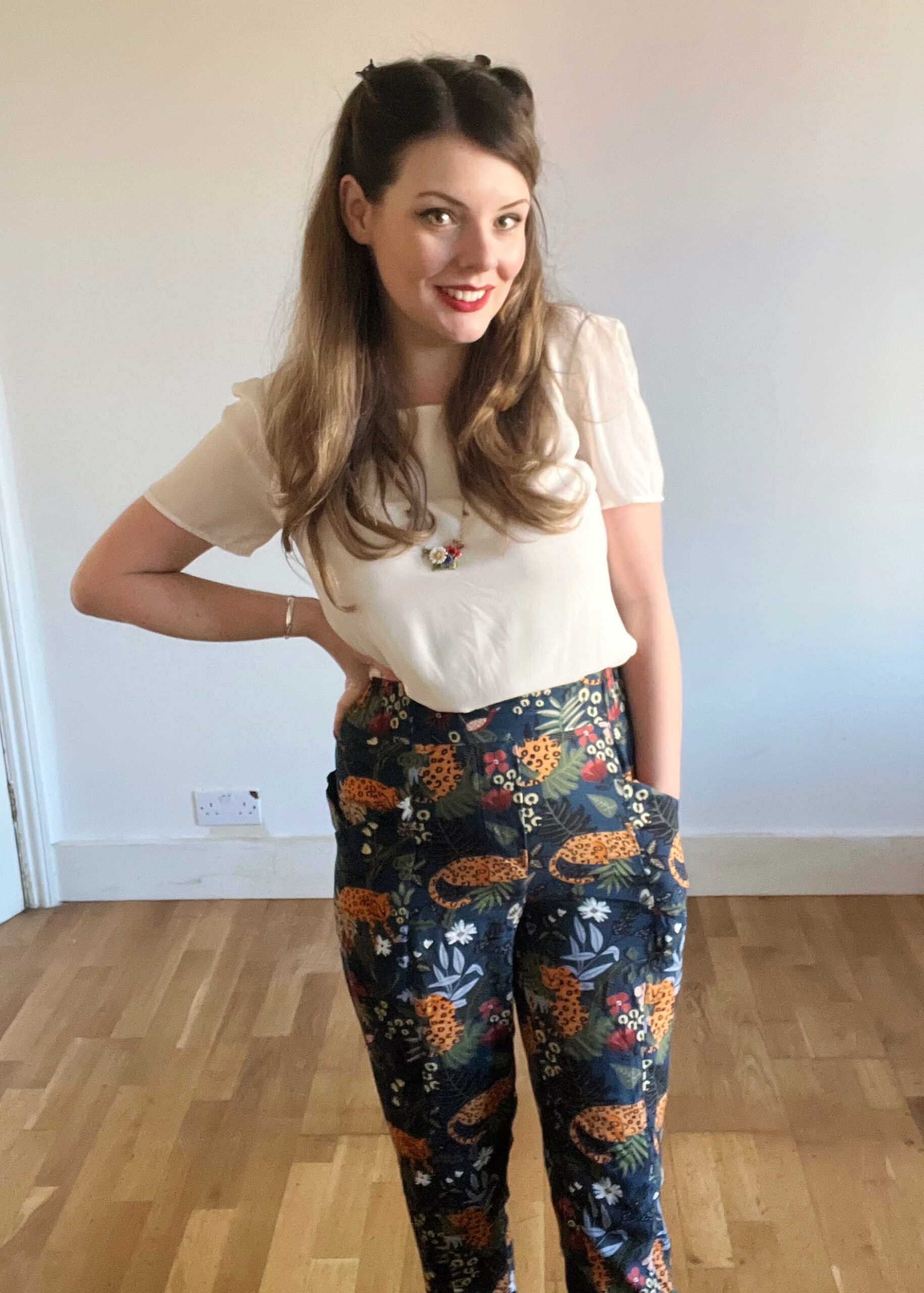 Once I got started in recutting out the pieces, I quickly found my groove and sailed along. I made a size Small without any modifications, bar needing to seriously crop these trousers due to fabric constraints! This is a good trouser pattern for beginners, as there are thorough illustrations detailing every step, even telling you at what point you would need to finish a raw edge. I found the pattern easy to follow, but I did have a hiccup when first trying to attach the pockets — there are quite a few different notches to match up to ensure everything lines up correctly. It is worth noting that the seam allowance is pretty small (3/8″ only), so I think next time I will size up to a Medium and use a larger seam allowance instead, so I have a little more wiggle room.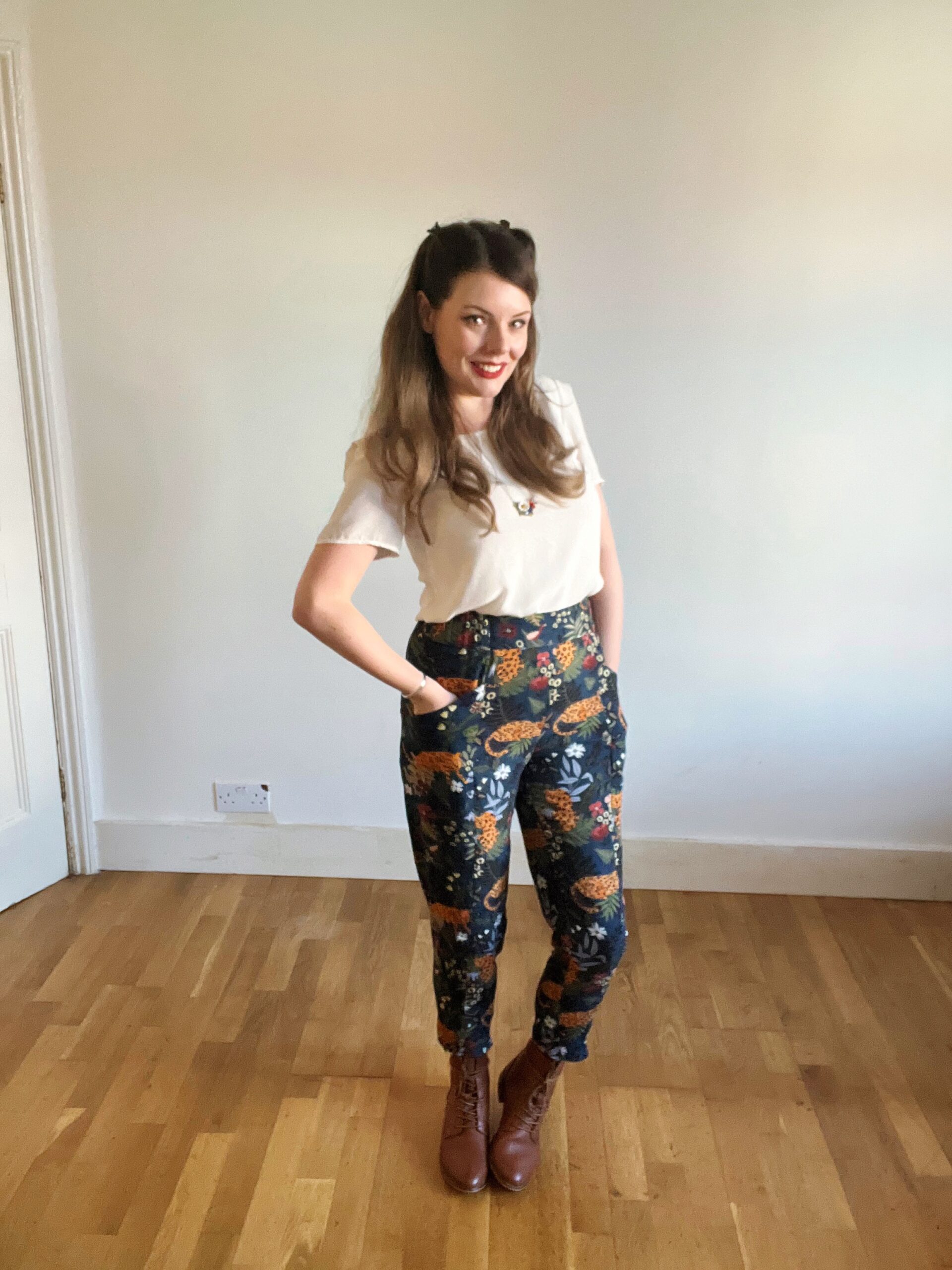 I am so glad I decided to deconstruct my original dungaree disaster and make the Palisade trousers instead, as they are soft and comfy (#SecretPyjamas for sure), they skim the body, and the print is just so fun. I have been wearing them frequently on my work from home days, and can't wait for the weather to get warmer, so I can wear them out and about!

Papercut Patterns Palisade Pants & Shorts
Size 1 – 8
Full Bust: 29.9″-46.5″
Waist: 22″-38.6″
Hips: 32.3″-48.8″