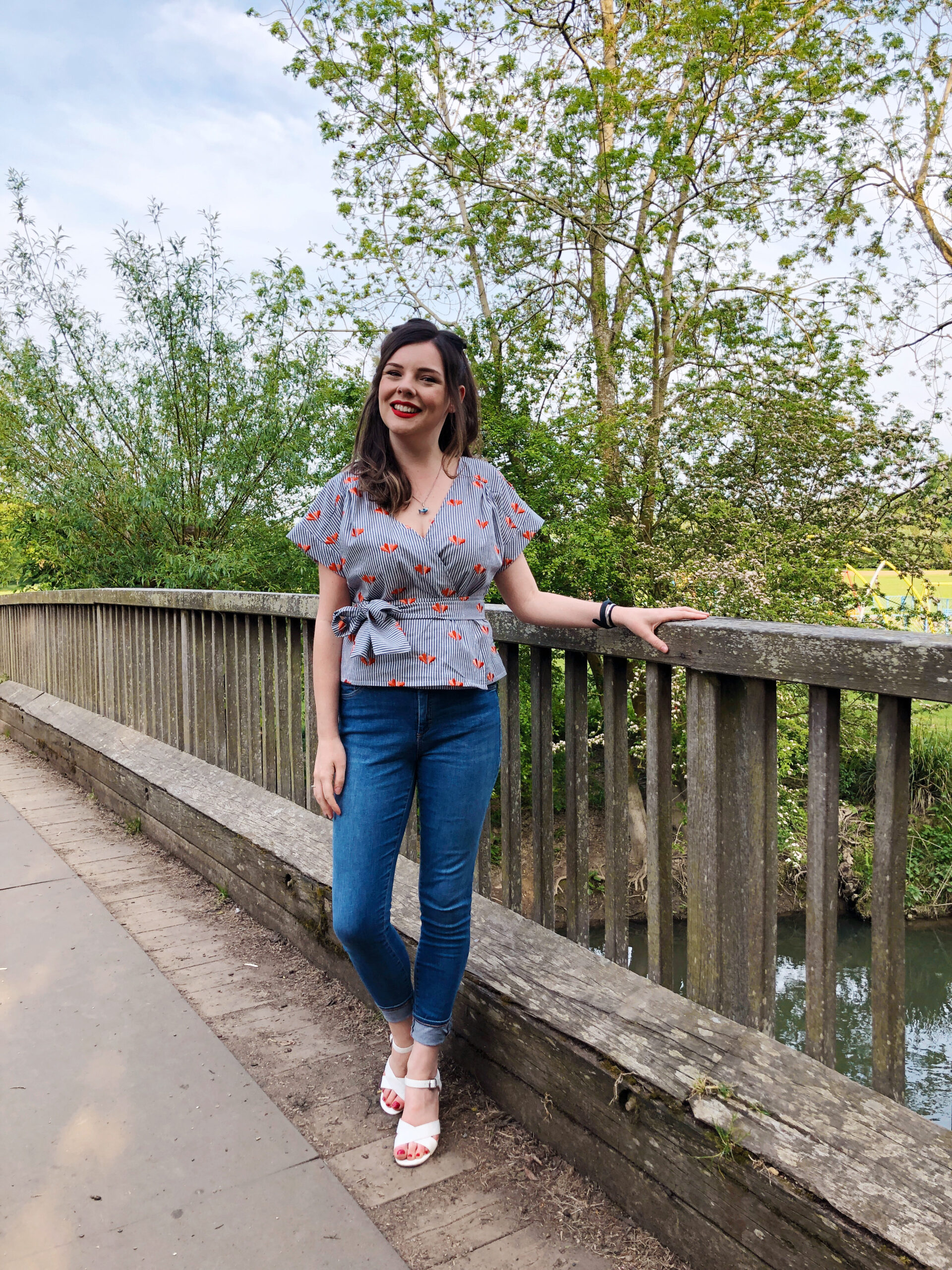 Lately, I have been itching to get sewing a selection of summer tops – I am daydreaming about lightweight cottons and linens in fresh colours, and blouse patterns that are flowy and keep me cool when it starts getting warmer.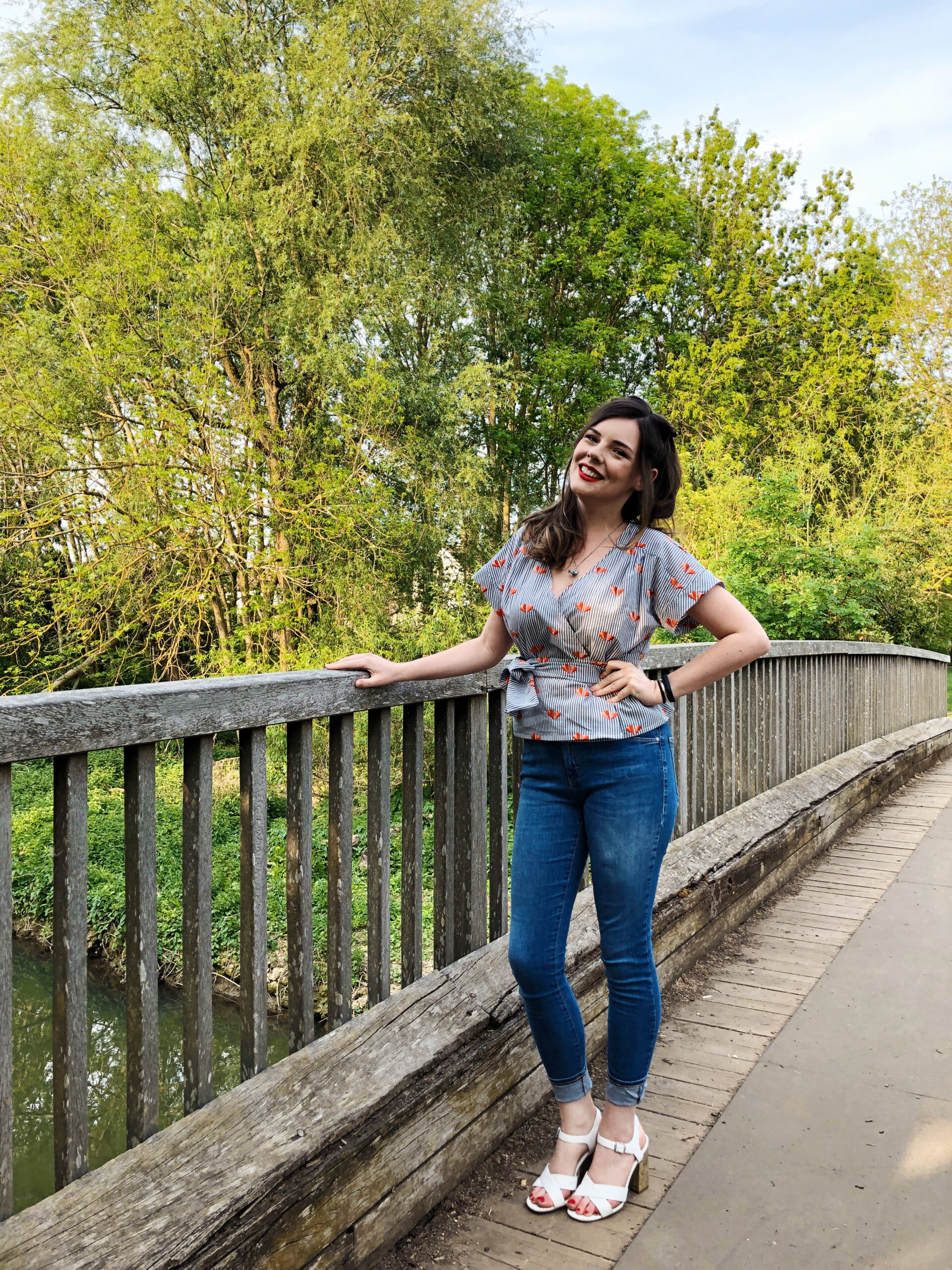 I picked up this lightweight cotton from Lamazi Fabrics; I adore the embroidered hearts on this fabric – it is such a pretty motif and speaks volumes about my romantic sensibilities! The stripes did mean I had to be careful with pattern matching at the seams, which did take a little time to do.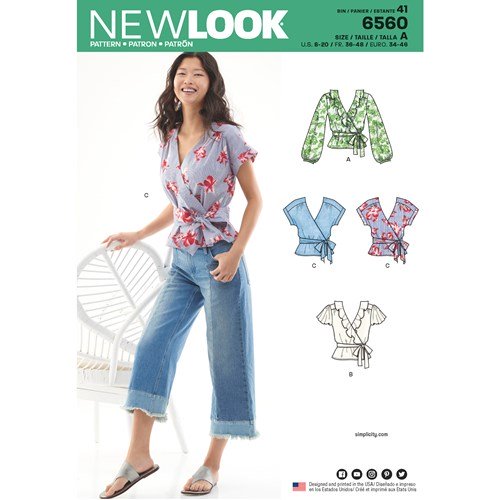 I made New Look 6560, which is a wrap top with an optional front ruffle and three sleeve options. I went for View C, which is the basic view with 'grown on sleeves' and a sash belt. It is a pretty good pattern for beginners: there are neckline facings and small gathering sections, but nothing too tricky. I also really like how the sleeve bands are cut diagonally on the grain – it is an interesting detail.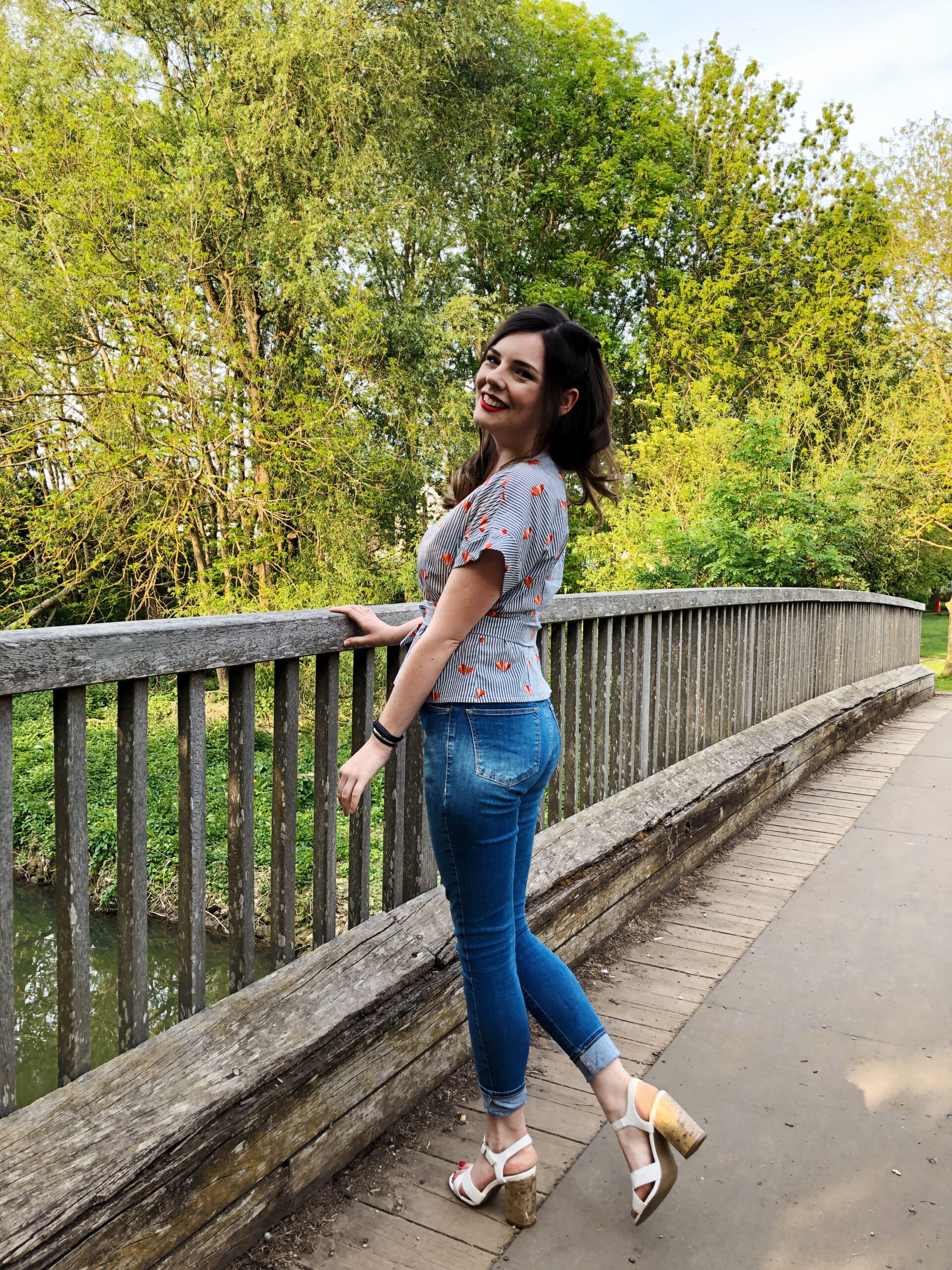 In terms of adjustments, I didn't make any to the pattern; I cut the size smaller than I usually take and didn't make a muslin beforehand (risky behaviour!). As the fabric is so light, I finished all my seams as French seams – this encloses all the raw edges of the fabric and looks much neater on the inside of your garments. I swear by all the tutorials by Tilly and the Buttons and the French seams tutorial helped me out big time.

The only other adjustment I made was when cutting the sash – the pattern layout suggested cutting out vertical to the grain, but as the embroidered hearts have a horizontal repeat, I thought it would look too jarring to have them running in the opposite direction! Luckily, I had more than enough fabric to cut the four sash pieces horizontally.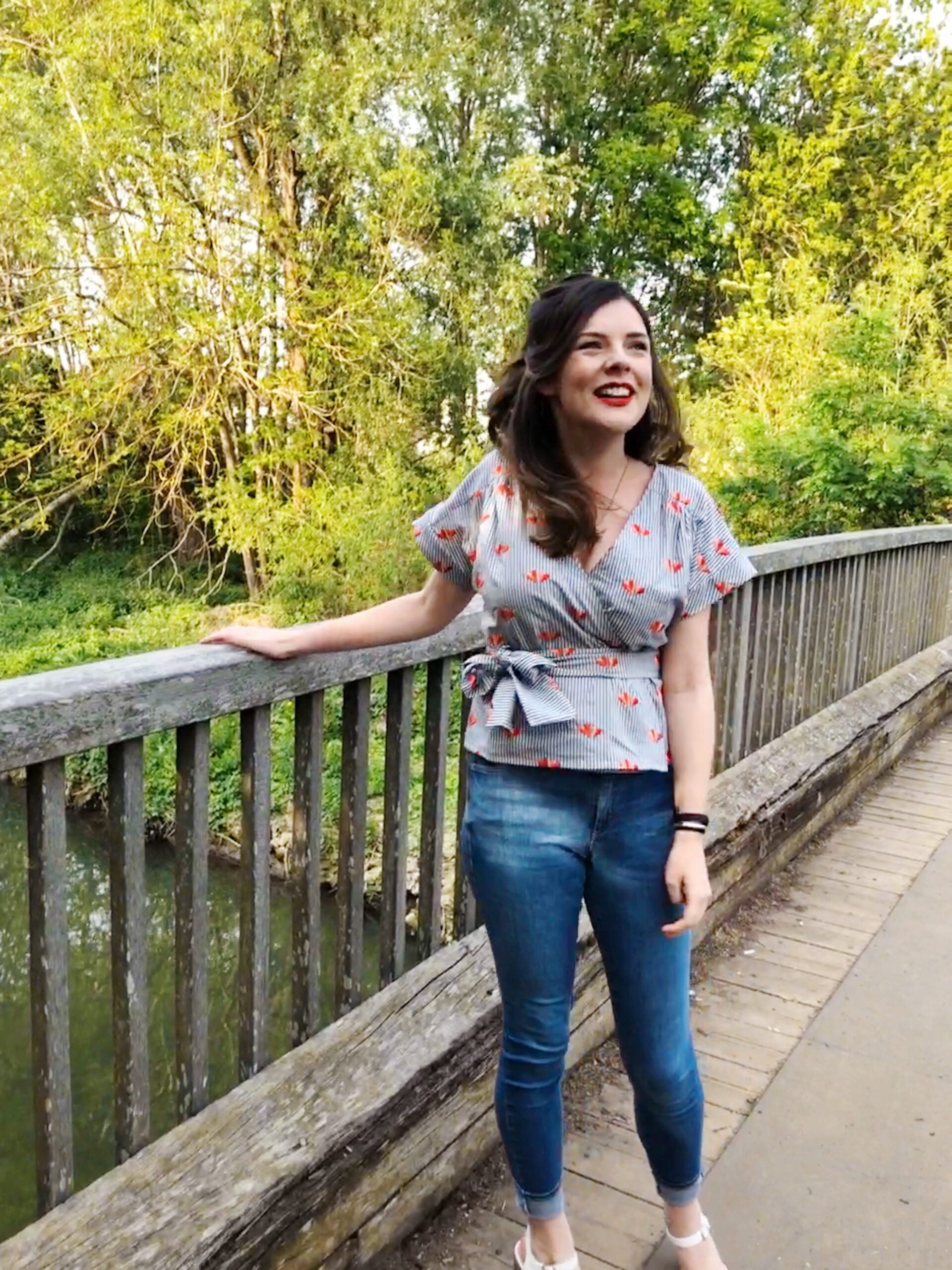 I am pretty happy with how this top turned out, but if I make it again, I would probably lengthen by a couple of inches. I like how it looks with highwaisted jeans, but I think it would look a bit awkward on regular rise trousers.
Now if anyone needs me, I am in the garden drinking a big glass of Pimms! Roll on summer…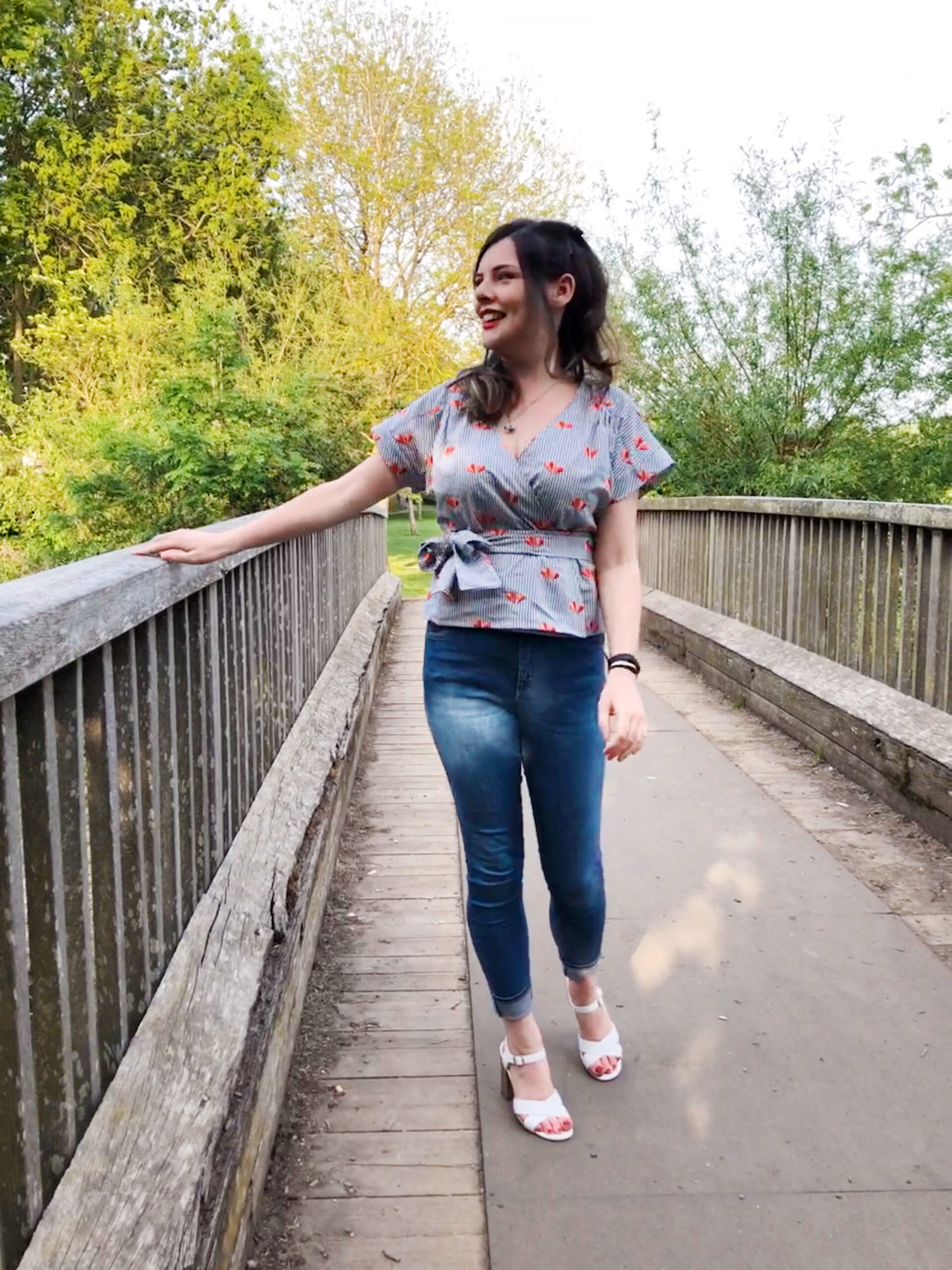 ---