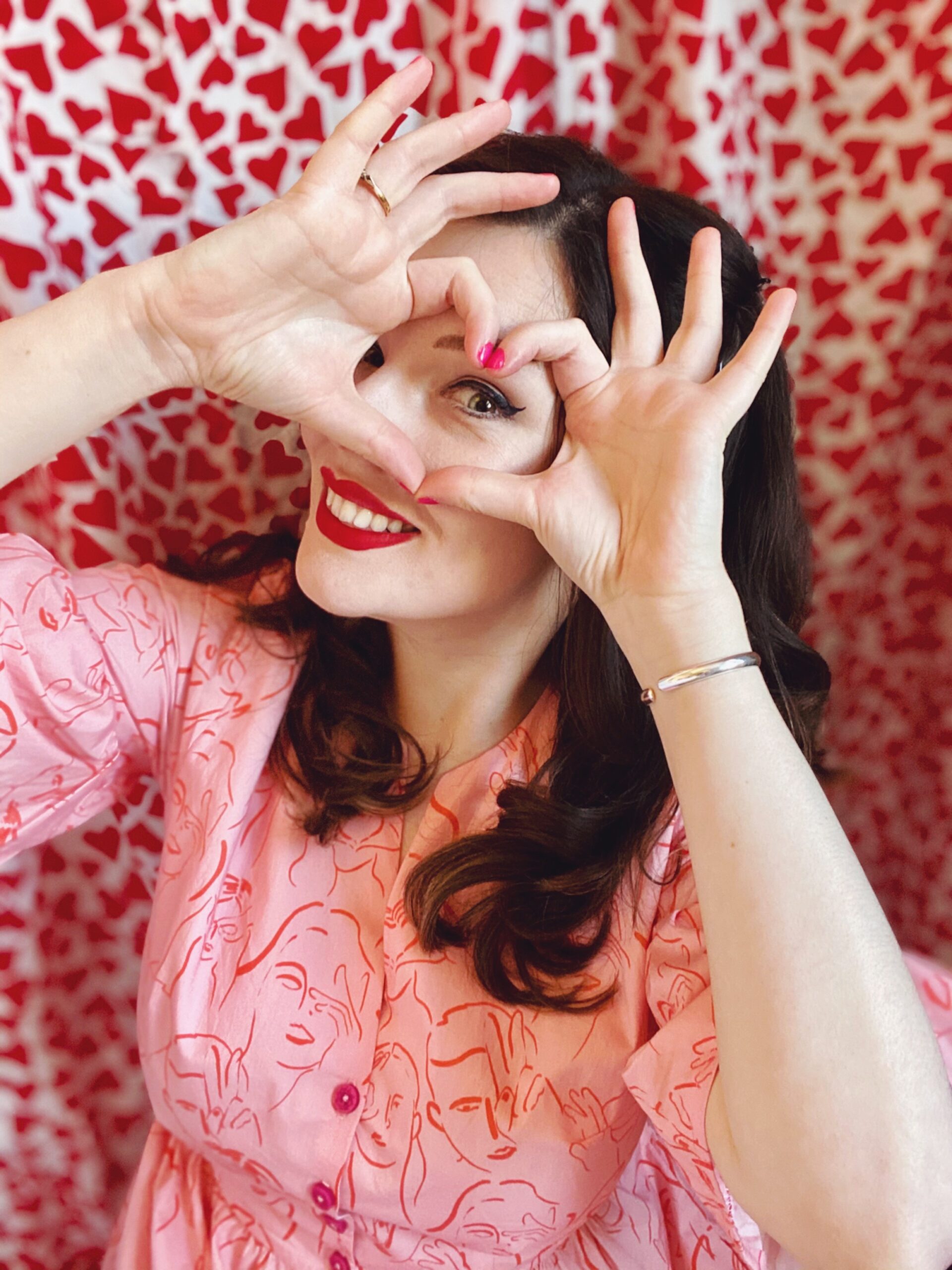 A few weekends ago, the lovely Megan from Pigeon Wishes hosted an online party on Instagram to celebrate Galentine's Day — to join in with the fun, all you had to do was post a picture of yourself wearing pink and red and tag #PigeonPinkRedParty! So many people created really beautiful garments for the day and it was such a delight to feel connected to the awesome sewing community, even in lockdown. I will never be one to turn down a party, so I decided to make a brand new pink and red dress for the day, and it was very much love at first stitch!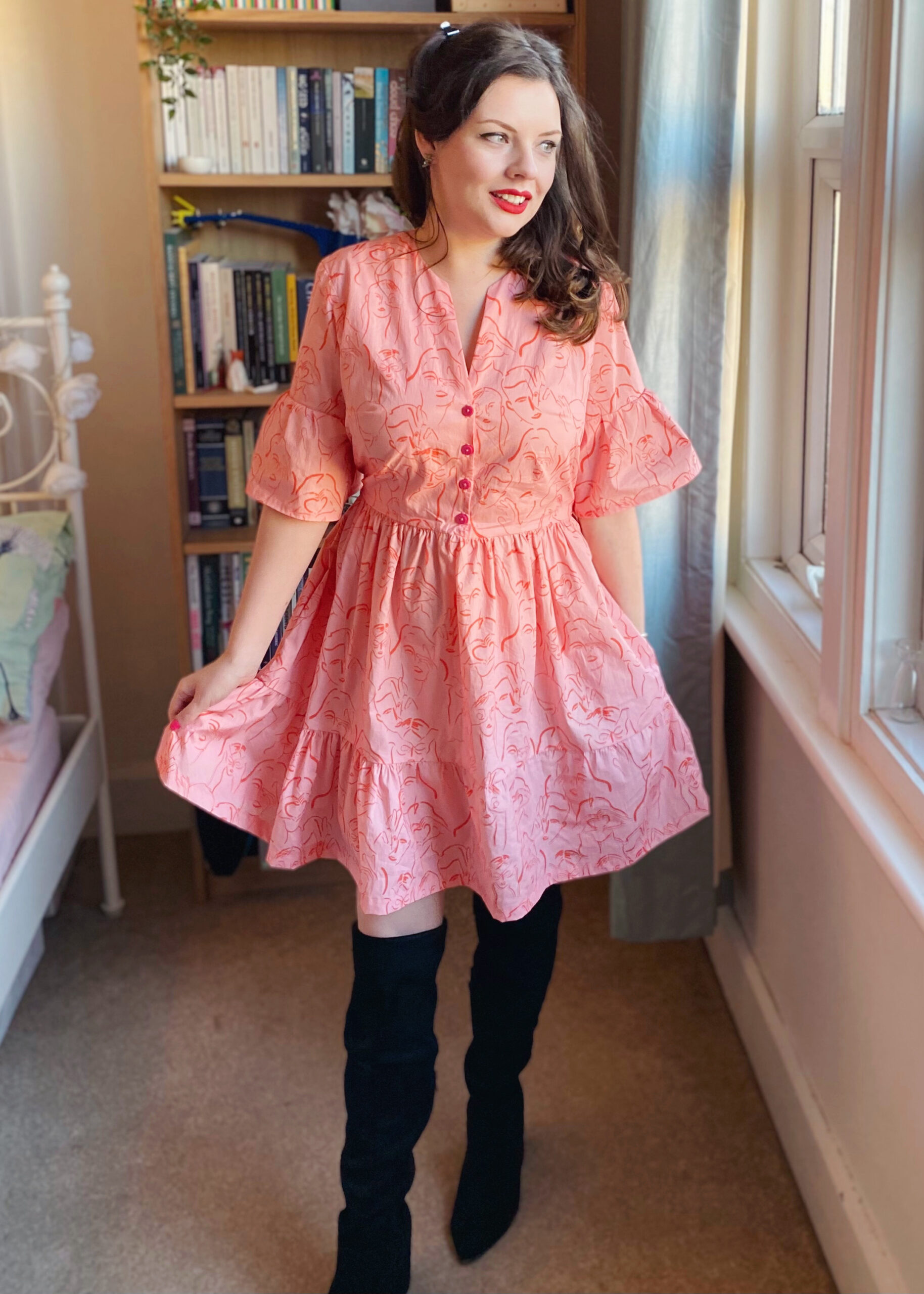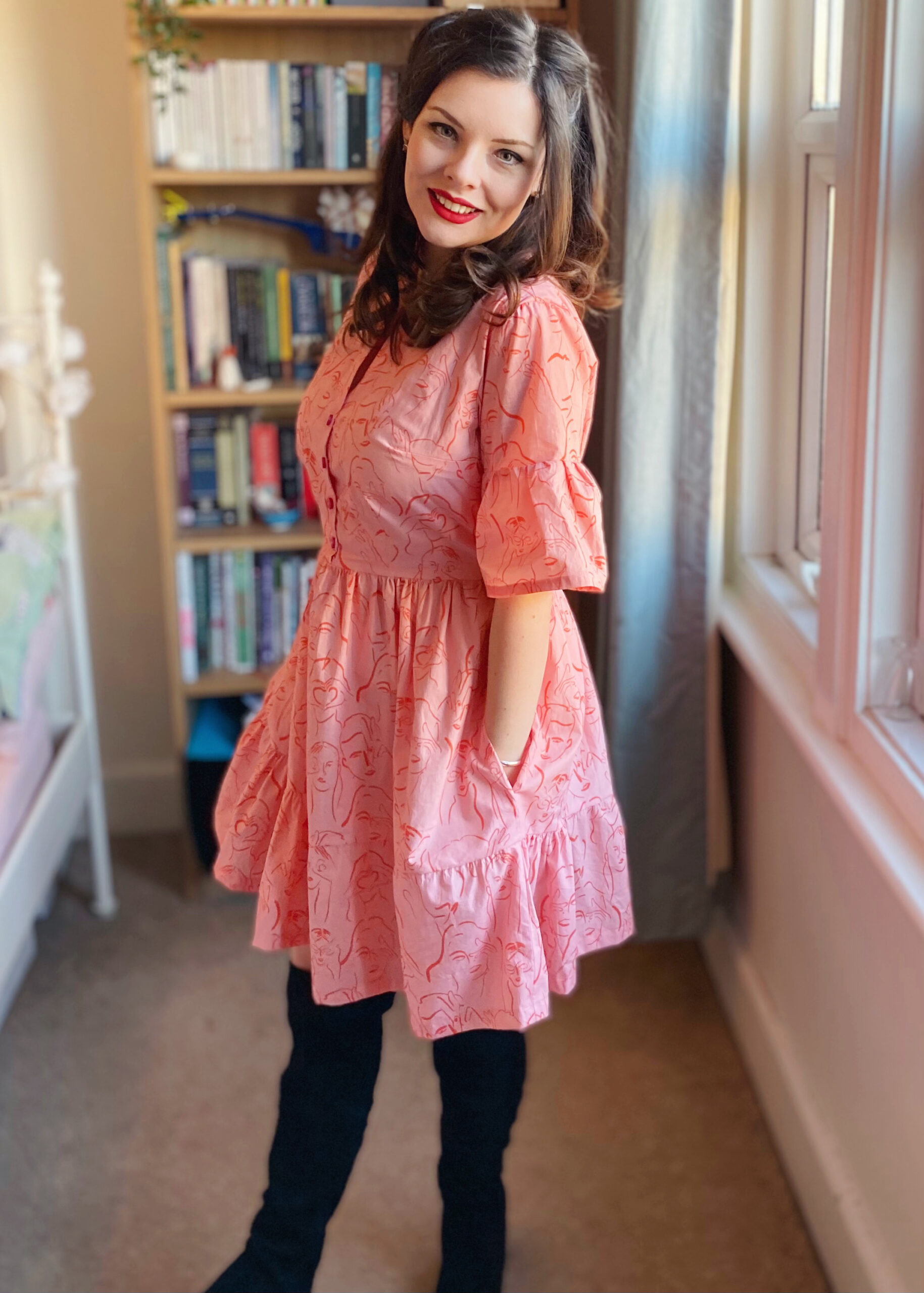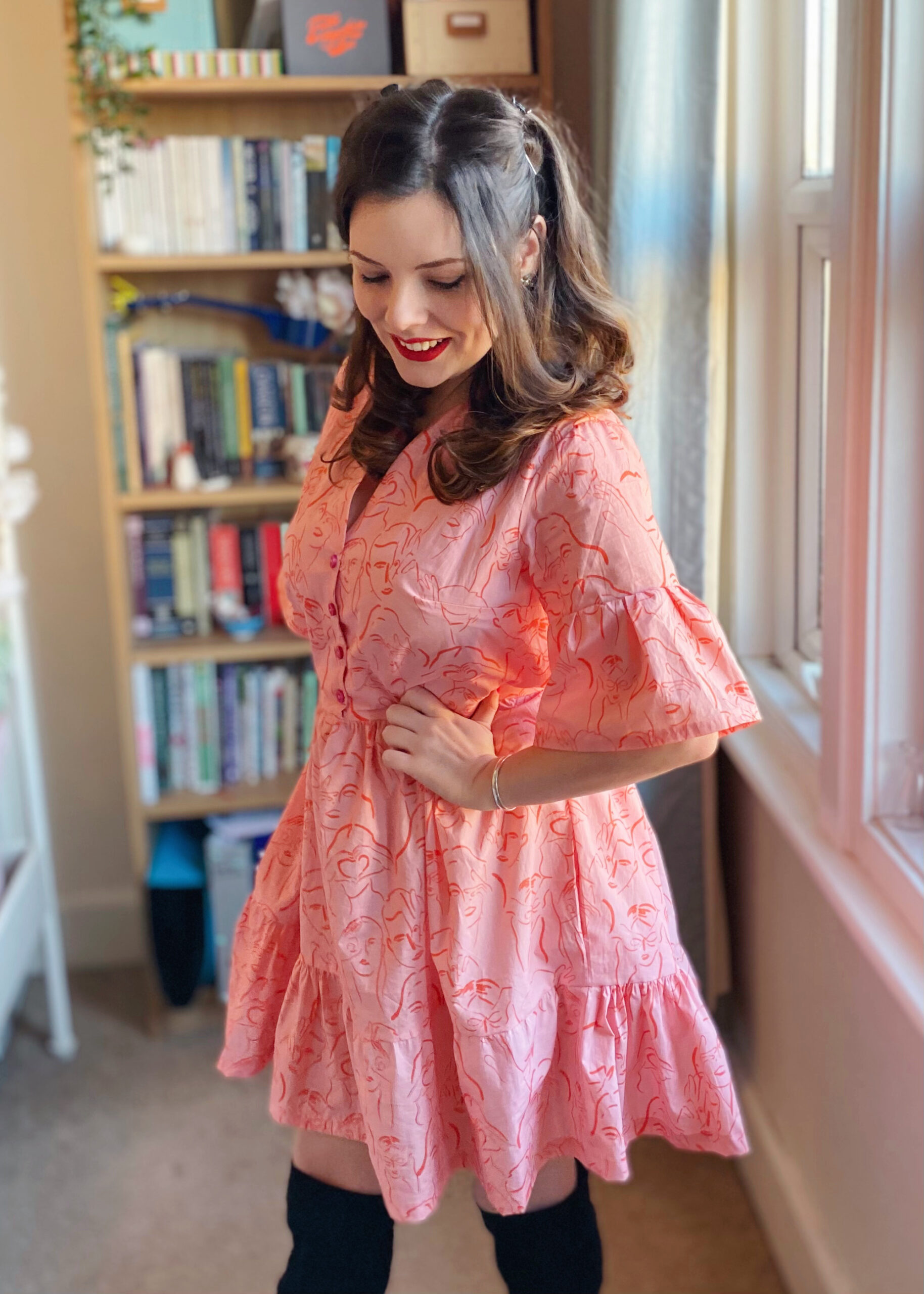 The Deer & Doe Myosotis dress seems to be a staple for many in the sewing community and I cannot believe it has taken me so long to jump on the bandwagon. I went for View A, which has flounce sleeves and a tiered skirt, and I really love the romantic, floaty silhouette it gives — plus it has pockets! I am itching to try View B as well, which has simple short sleeves and a gathered skirt, as I think it will be a little more 'wearable' under a blazer for work. This is my second Deer & Doe pattern and the instructions are fab — I always feel like I get on better with the construction steps from indie pattern companies than I do with the Big 4.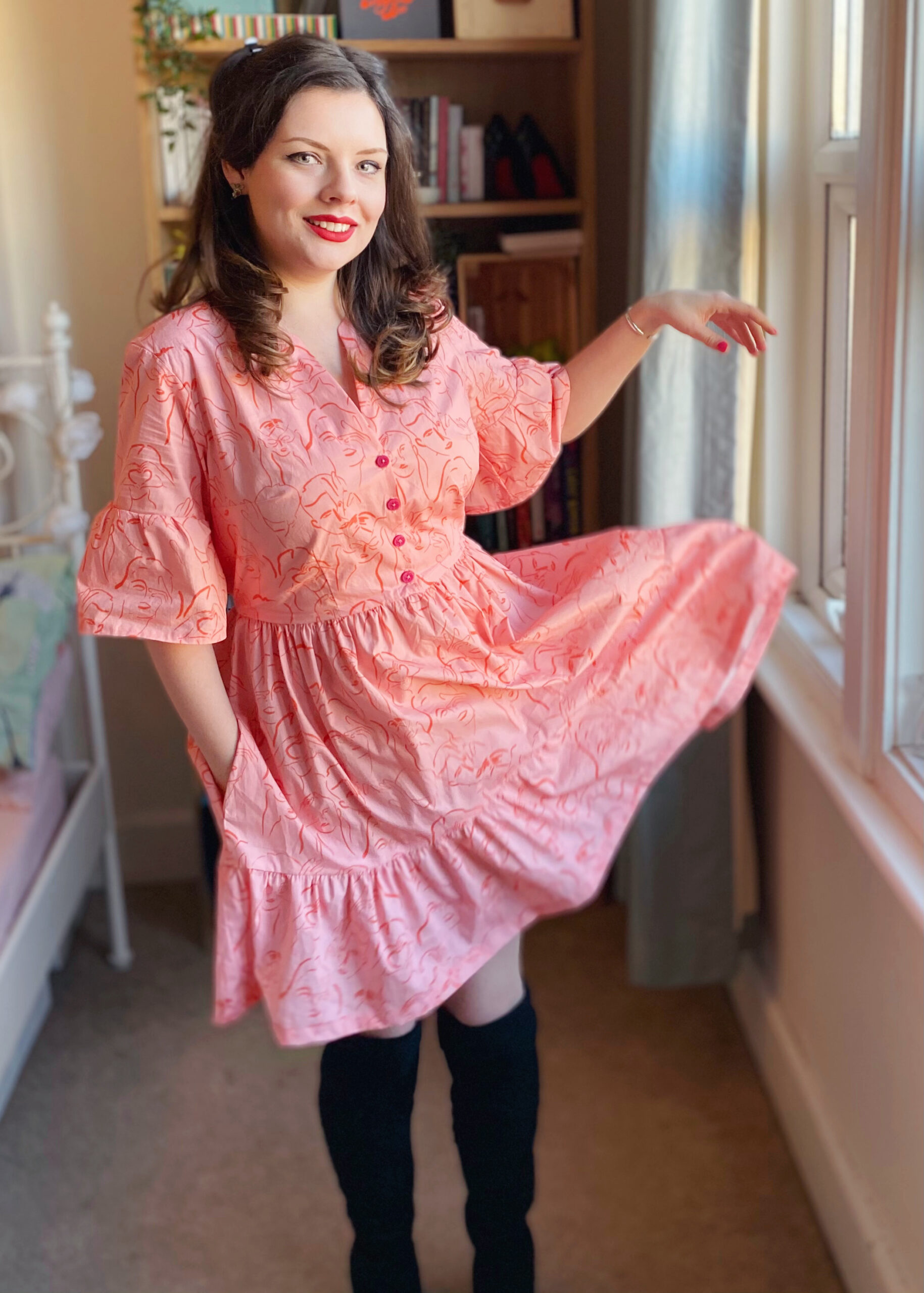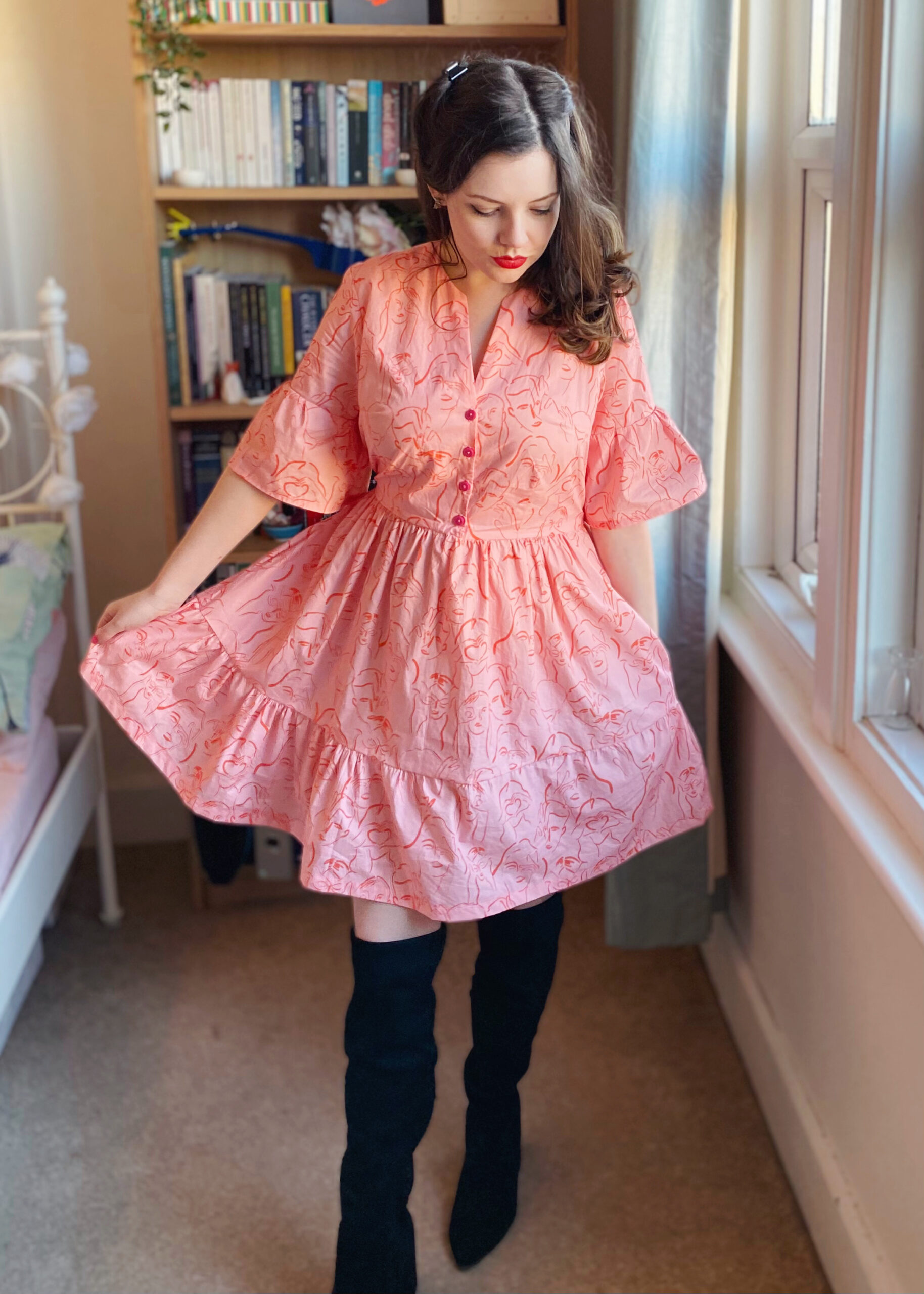 Adding to the general romantic vibe, this fabric definitely ticked the pink and red theme for the party. It is a Lady McElroy cotton lawn, with an abstract print of faces sketched in red on a watermelon background. I really love this cotton lawn, as it has enough drape to work with the Myosotis design and it feels soft, due to its high thread count. Cotton lawn works well with garments that have a little more fullness to them, as cotton lawn holds its shape and gathers in such a beautiful way. Plus Lady McElroy cotton lawns are sourced from the Better Cotton Initiative, which focuses on sustainability. The fabric is just the teensiest bit sheer due to how lightweight the fabric is and the light colour palette, so I fully lined the bodice with some white cotton lawn.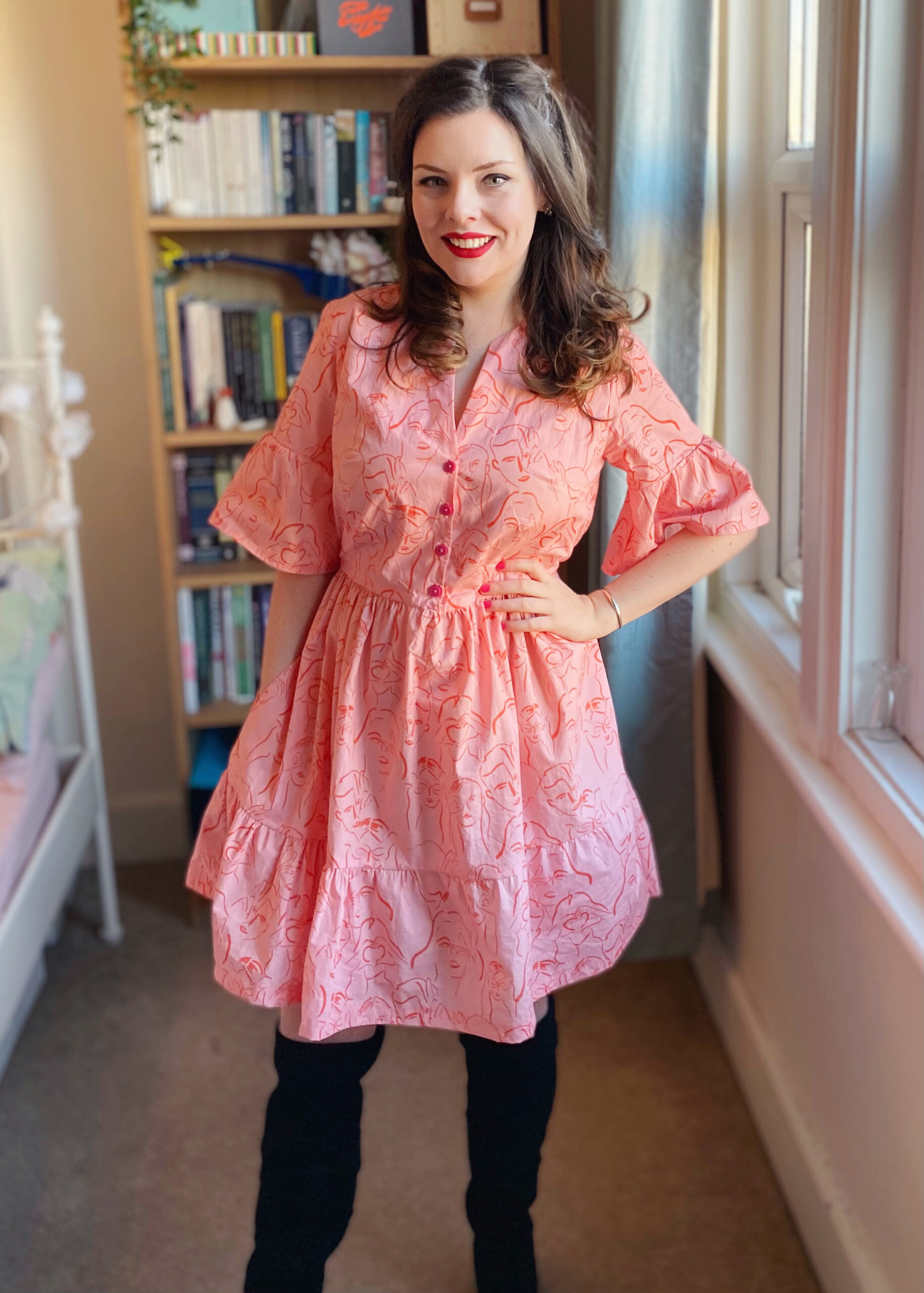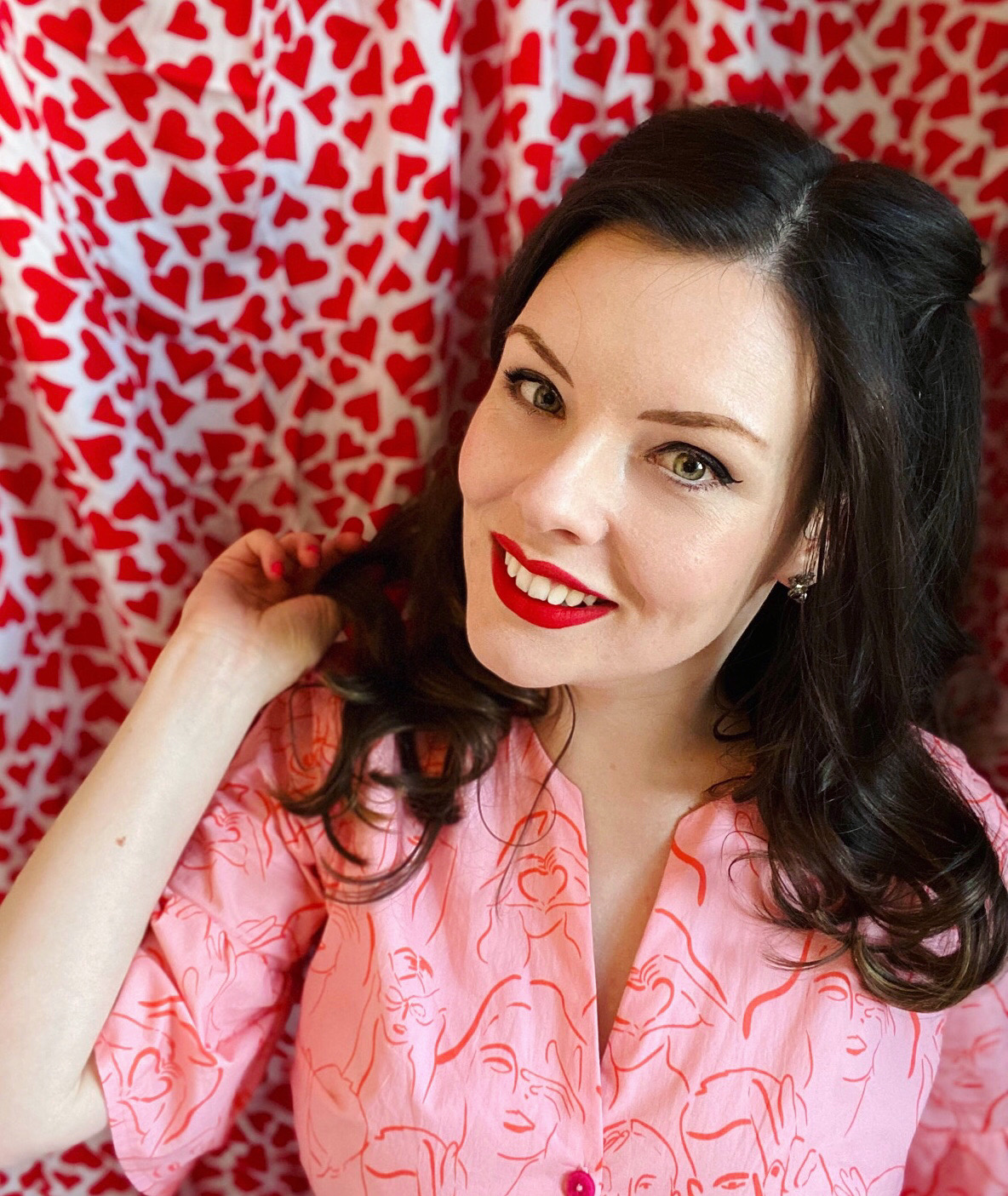 Along with lining the bodice, I made a few other adaptations to the Myosotis dress. Firstly, I opted to do the collarless hack — the original design is a Mandarin collar and I prefer an open neckline. I followed the short tutorial by Marie from A Stitching Odyssey and was so happy it was so simple! I also lengthened the bodice by 1.5″ and added an extra button to compensate for the additional length. I also saw that many sewists recommend adding waist ties for extra shaping, so I whipped up two 3.5mm wide ties and added them 2mm up from the lower bodice seam. I quite like the cinched-in look the waist ties give, without detracting from the overall fuller silhouette. When I make the Myosotis dress again, I may size down and then do an FBA to get a closer fit in the bodice.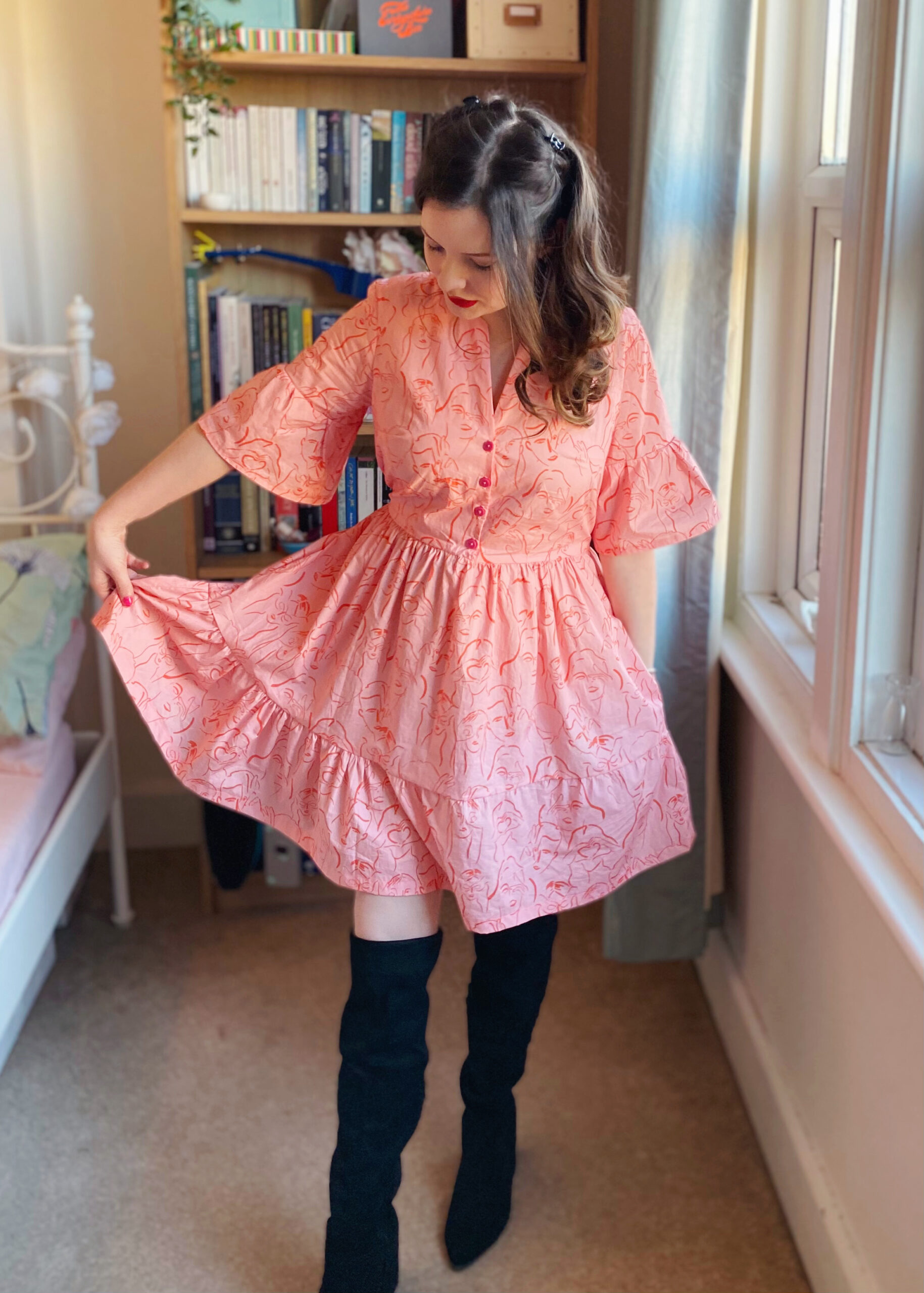 Safe to say, I am tickled pink (and red!) with my finished Myosotis dress! I am already planning my next version in a swishy viscose challis with plain short sleeves and a hacked midi-length skirt.
Have you made the Deer & Doe Myosotis dress?
Deer & Doe Myosotis
Size 34 – 52
Full Bust: 31½" – 45⅝"
Waist: 23½" – 37¾"
Hips: 33¾" – 48″