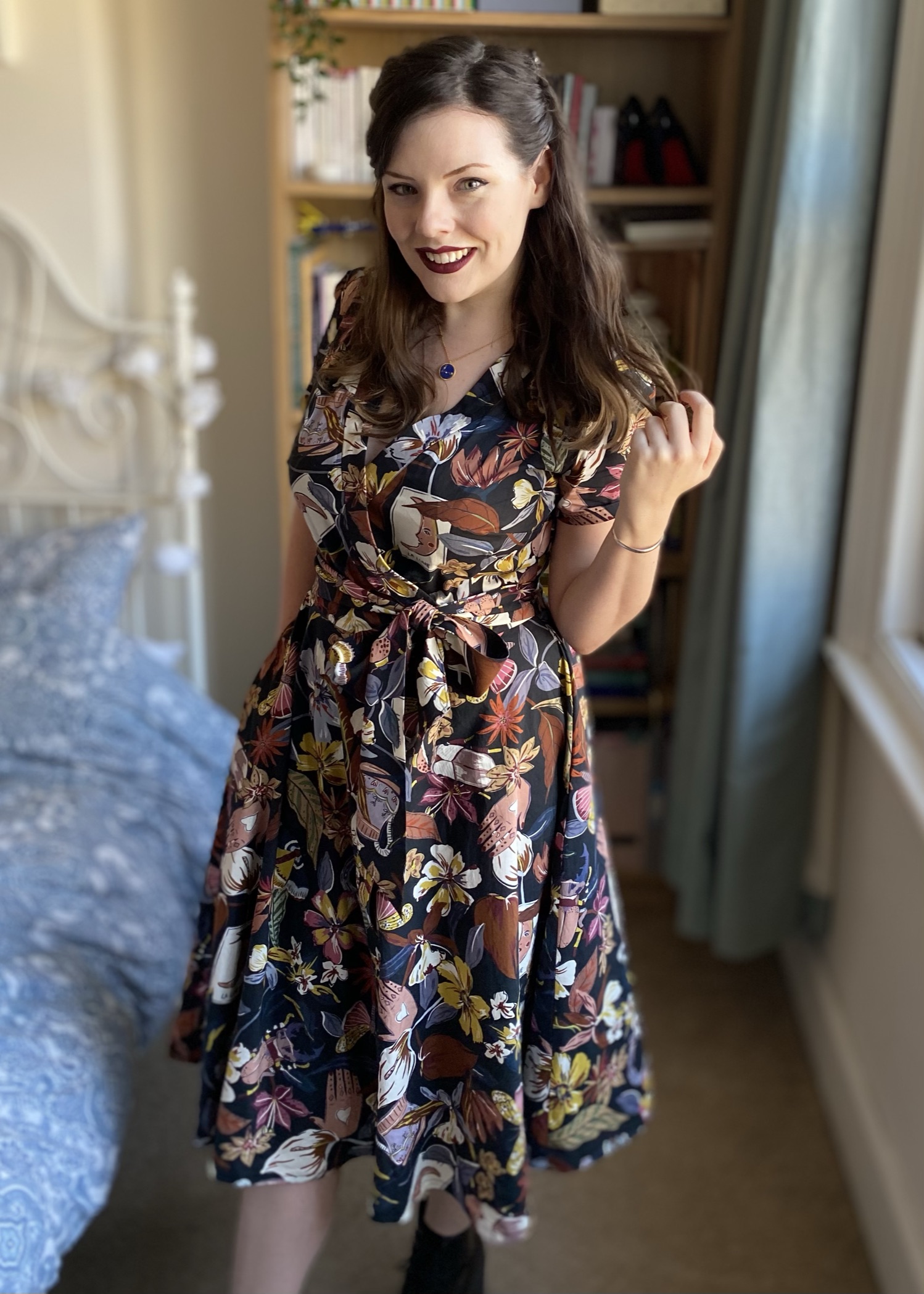 I really amped up some witchy-vibes for my sixth #MinervaMake here! This amazing Lady McElroy fabric was gifted to me from Minerva and I knew I wanted to make it into a fairly dramatic wrap dress with a full skirt; I previously made a wrap dress out of ITY stretch fabric last summer, but I had not yet tried out one made specifically for wovens, so I pulled out Vogue 9313 and set to work. Head over to Minerva to see my blog post or scroll down for more details and photos!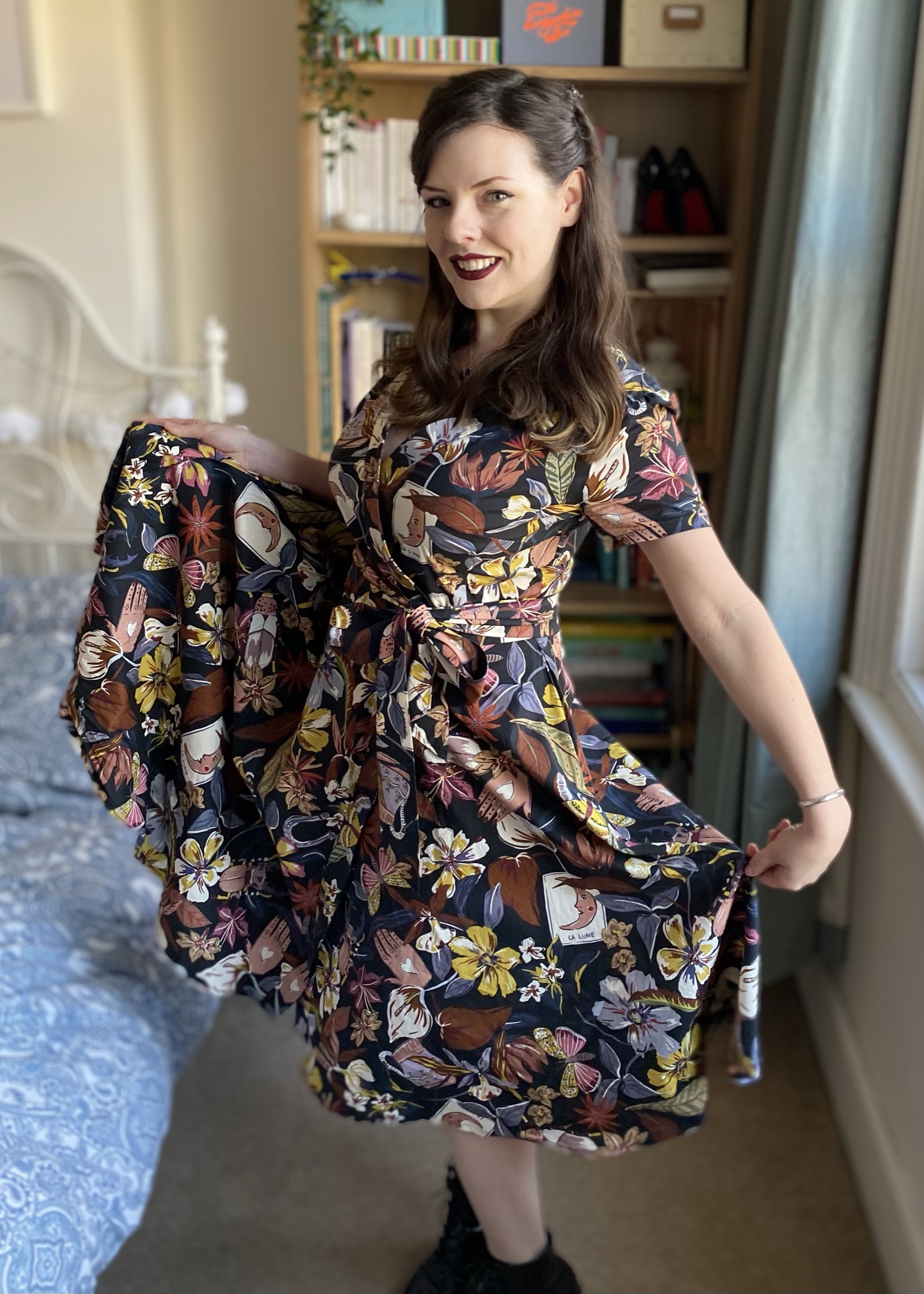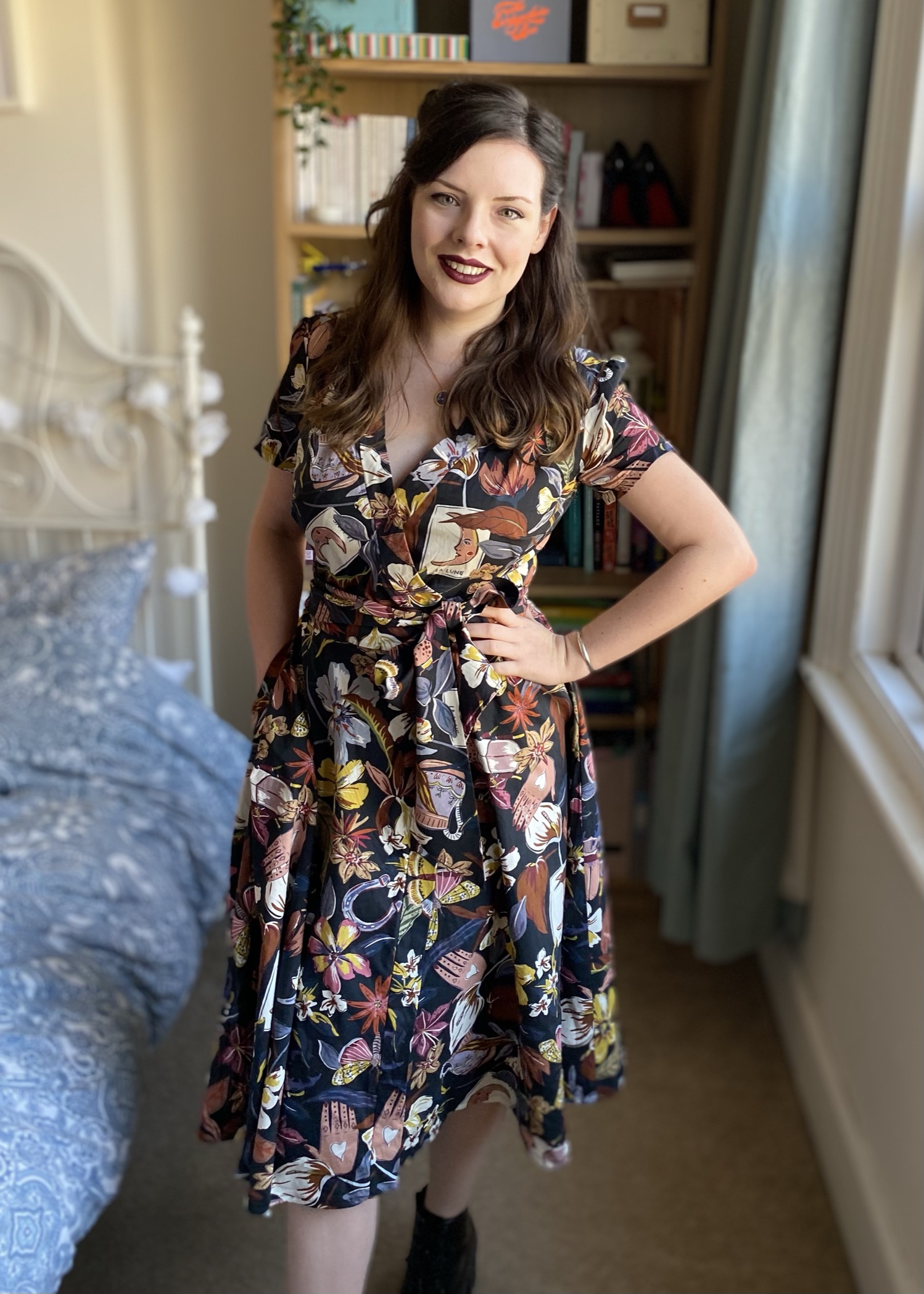 I really adore Lady McElroy fabrics; not just for the quality, but the designs are so interesting and unlike anything that I have seen in popular RTW clothing. This cotton lawn is called Henna Art and has a print of flowers, horseshoes, moths, hands, tarot cards… there are even a couple of stag beetles nestled into this design! I love it; not only is the scale of the print is a good size, but it is just so quirky and a touch witchy. This fabric is available on a black background — there is also a version on a white background if Glinda the Good Witch is more your thing — and I would class the print as a one-way design, but that may just be me being a little pernickety; the tarot card has text on it and I didn't want the text to be upside-down in any place. I was also pretty careful with pattern placement — with a print like this with hands, I thought avoiding them on the front bodice would be a good idea!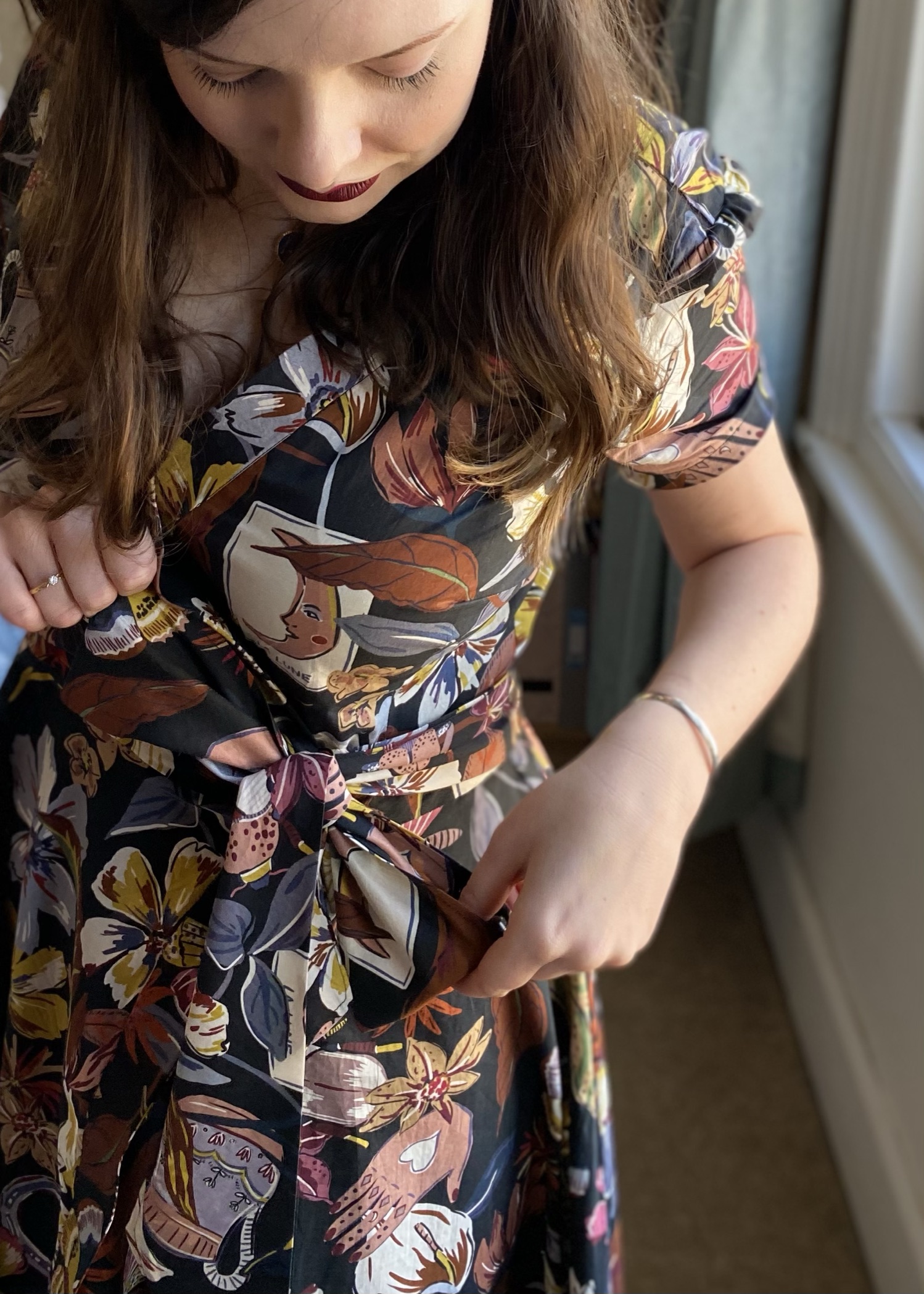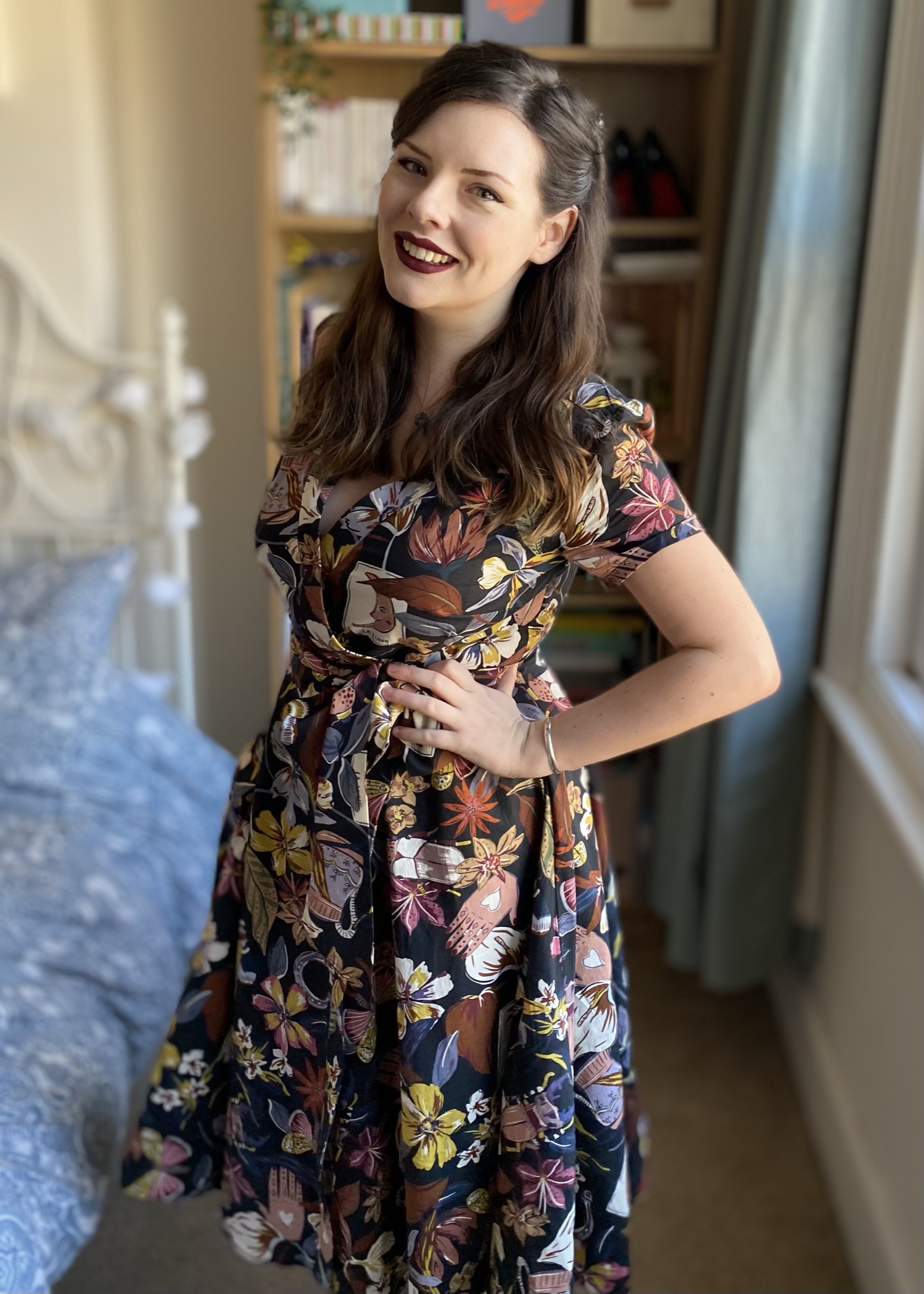 I think Vogue 9313 may be out of print, which is a pity. It is a pretty handy little pattern, as there are multiple options for the wrap dress design, including modifications to the skirt style, buttons, sleeves, and skirt length. The bodice also comes in the different cup sizes, which I always like (working out FBAs on everything I make is my least favourite part of any pattern adjustments) and the sash belt pattern piece will certainly come in handy for other garments. I went for View E, which has a full skirt that hits just below the knee and short sleeves. It is worth noting that this is a fabric-hungry option — I needed 3.7 metres of the fabric (which is 140cm wide) — but I love how full the skirt is, so it is well worth it 😊 Another word of warning: all the pieces are cut on a single layer. There were 30 individual pattern pieces in total. It took ages.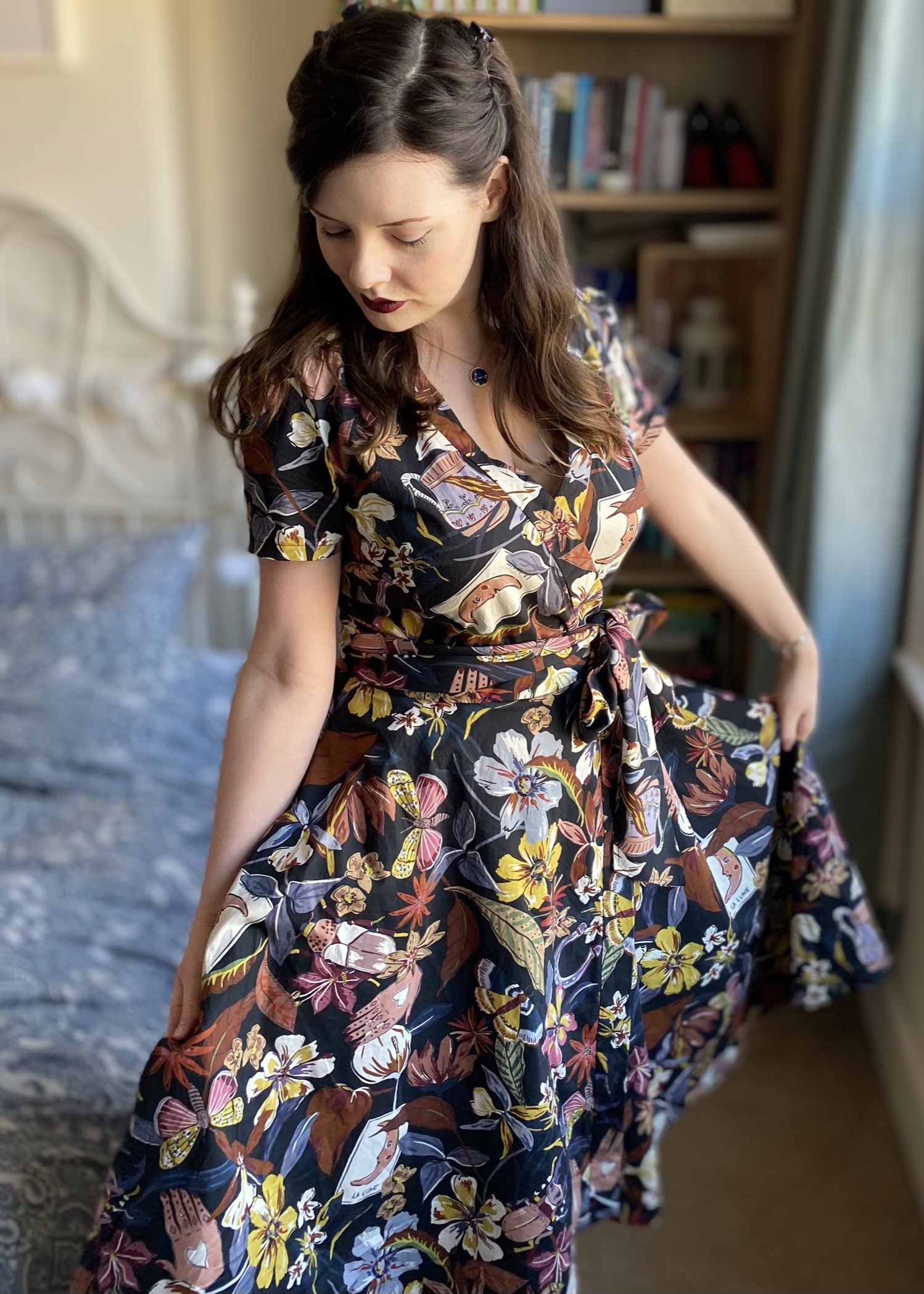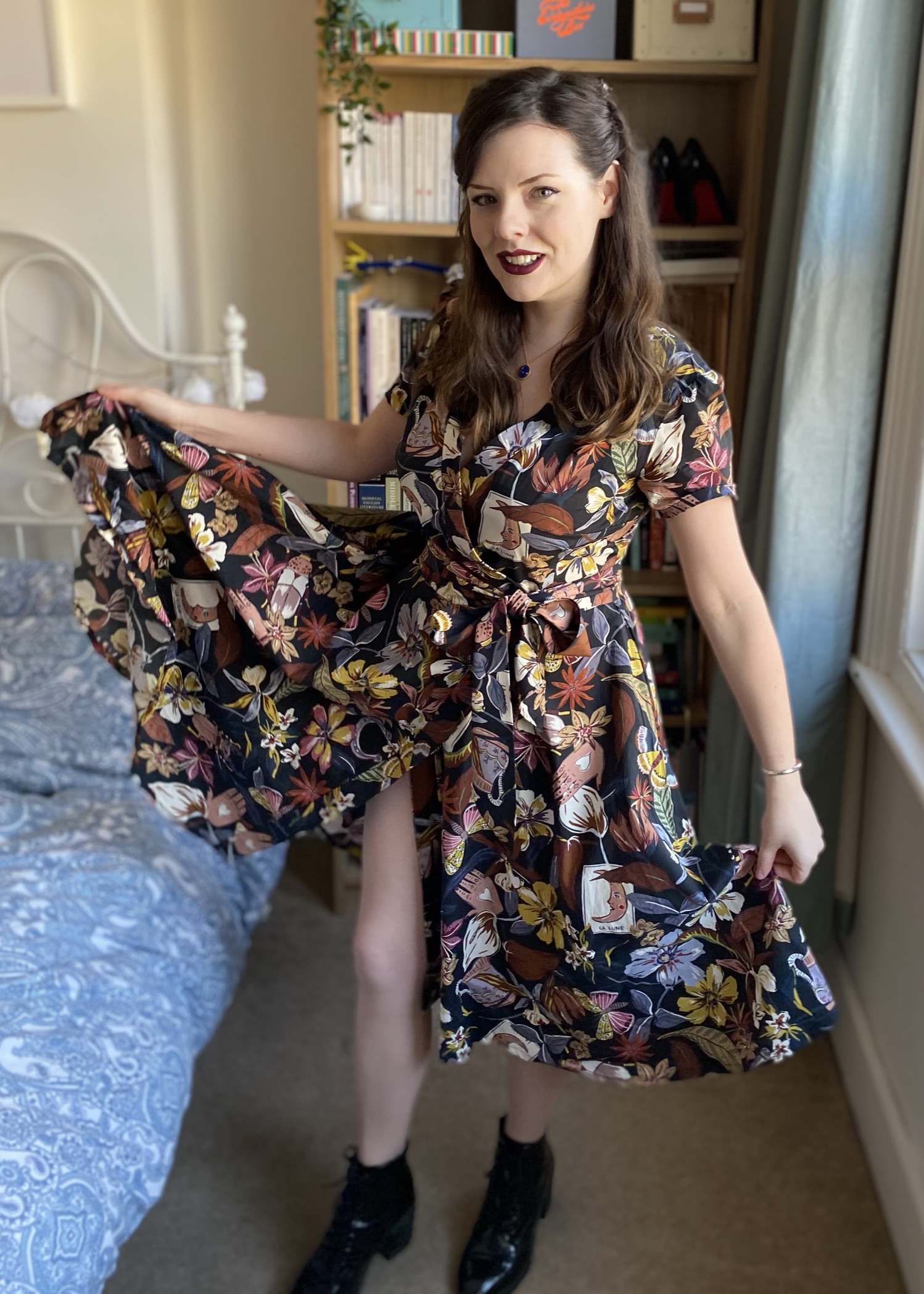 The construction was fairly easy to follow and nothing was particularly tricky. The cotton lawn was a dream to sew with and pressed nicely, which is always welcome. In terms of fit, I didn't make any adjustments thanks to the separate cup bodice, but I would probably narrow the shoulders a little next time. I really like the faced yoke and waistband, I think that is such a small detail that elevates the garment. I was lazy and didn't slipstitch anything, instead just topstitching or stitching-in-the-ditch wherever applicable. This isn't a true wrap dress with tie which can be fed through the waistband; this dress is instead secured with hooks and bars, which I may modify to rouleau loops and buttons if I make this again. I also had to make do with the interfacing I had at hand (grrr, lockdown) which was a little too heavyweight, so the neckband is quite stiff and stands away from my body. Hopefully this will soften out in the wash!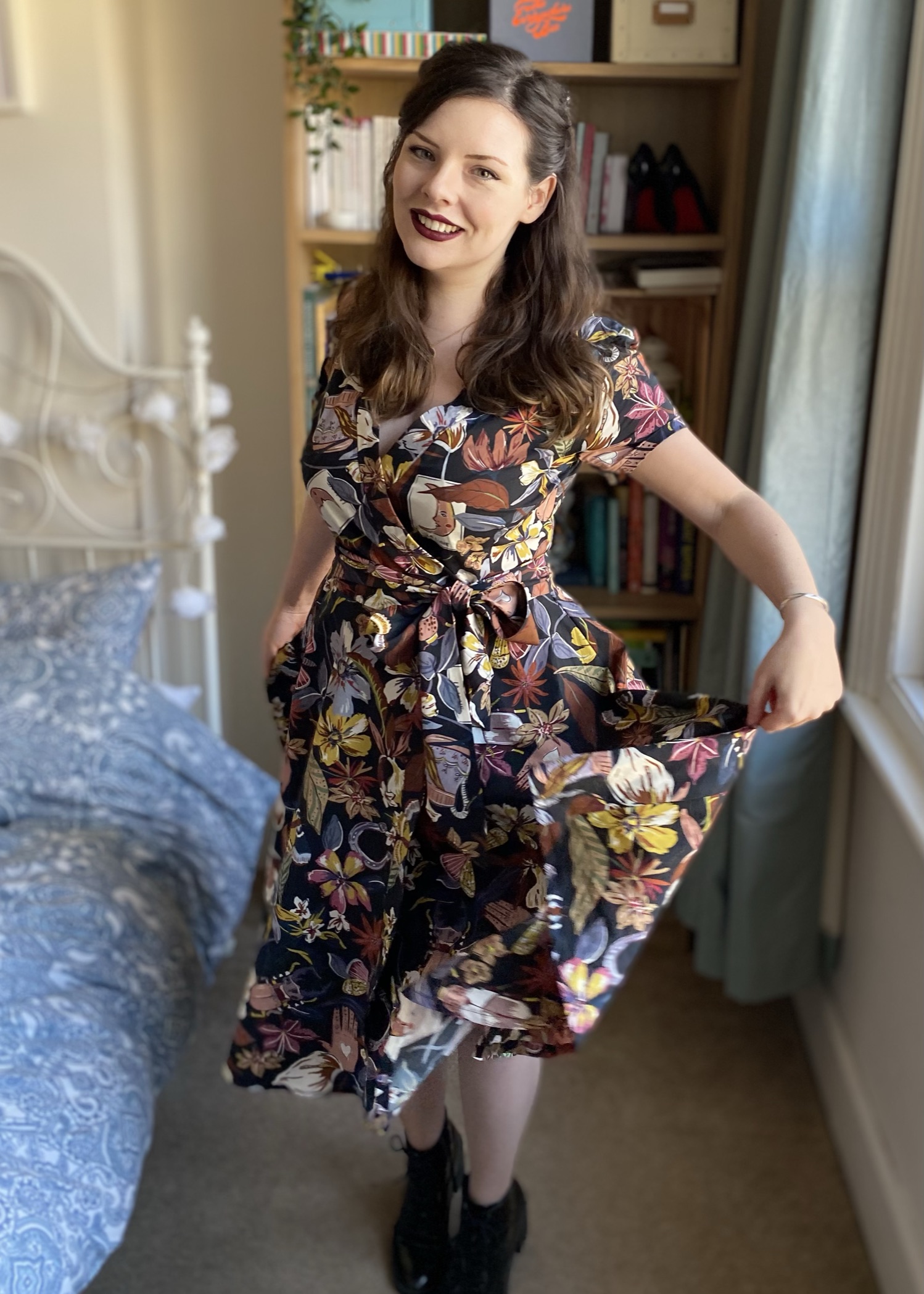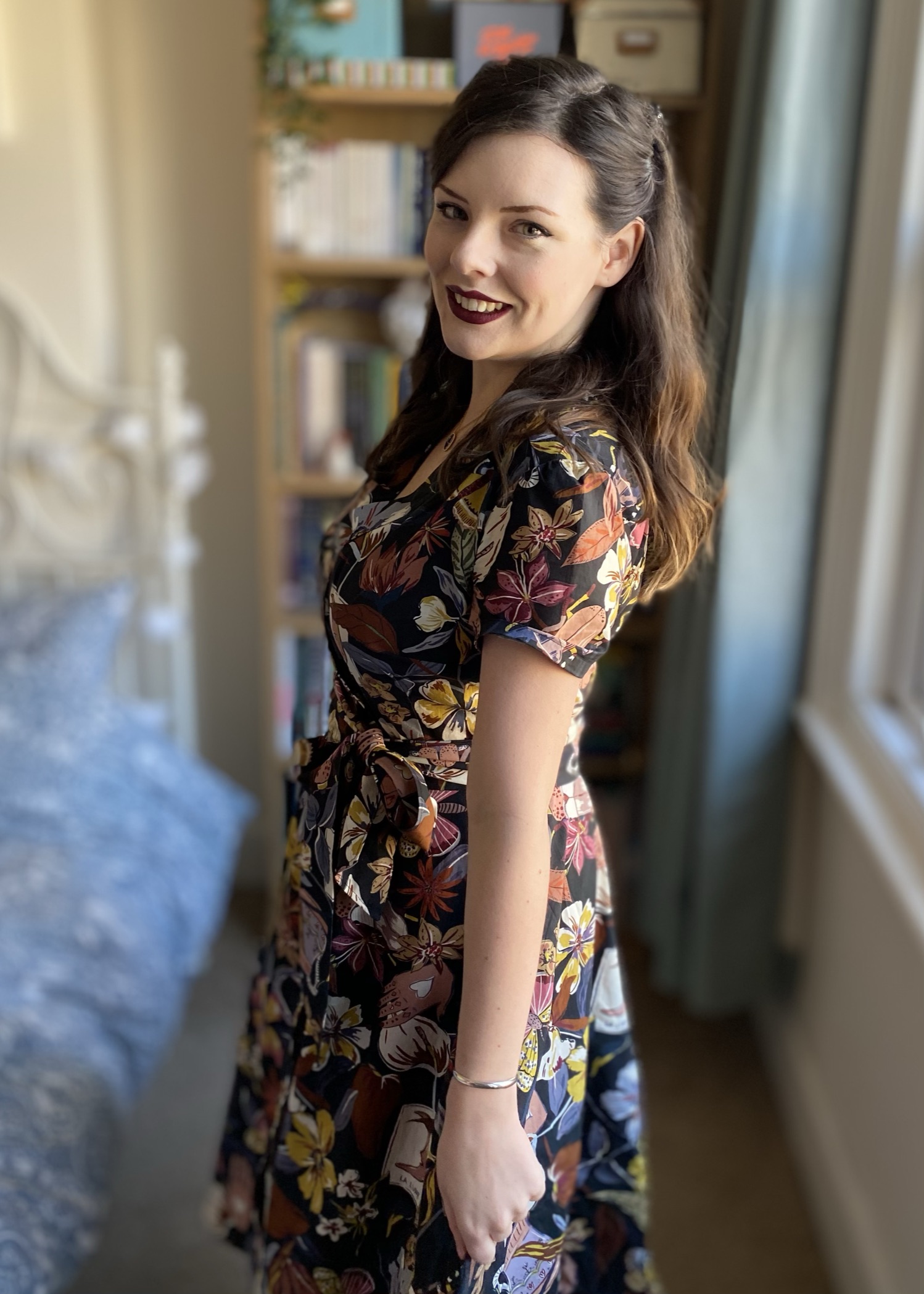 I love this fabric so much and I am happy with my finished dress — I love a big full skirt, however impractical they may be!
---