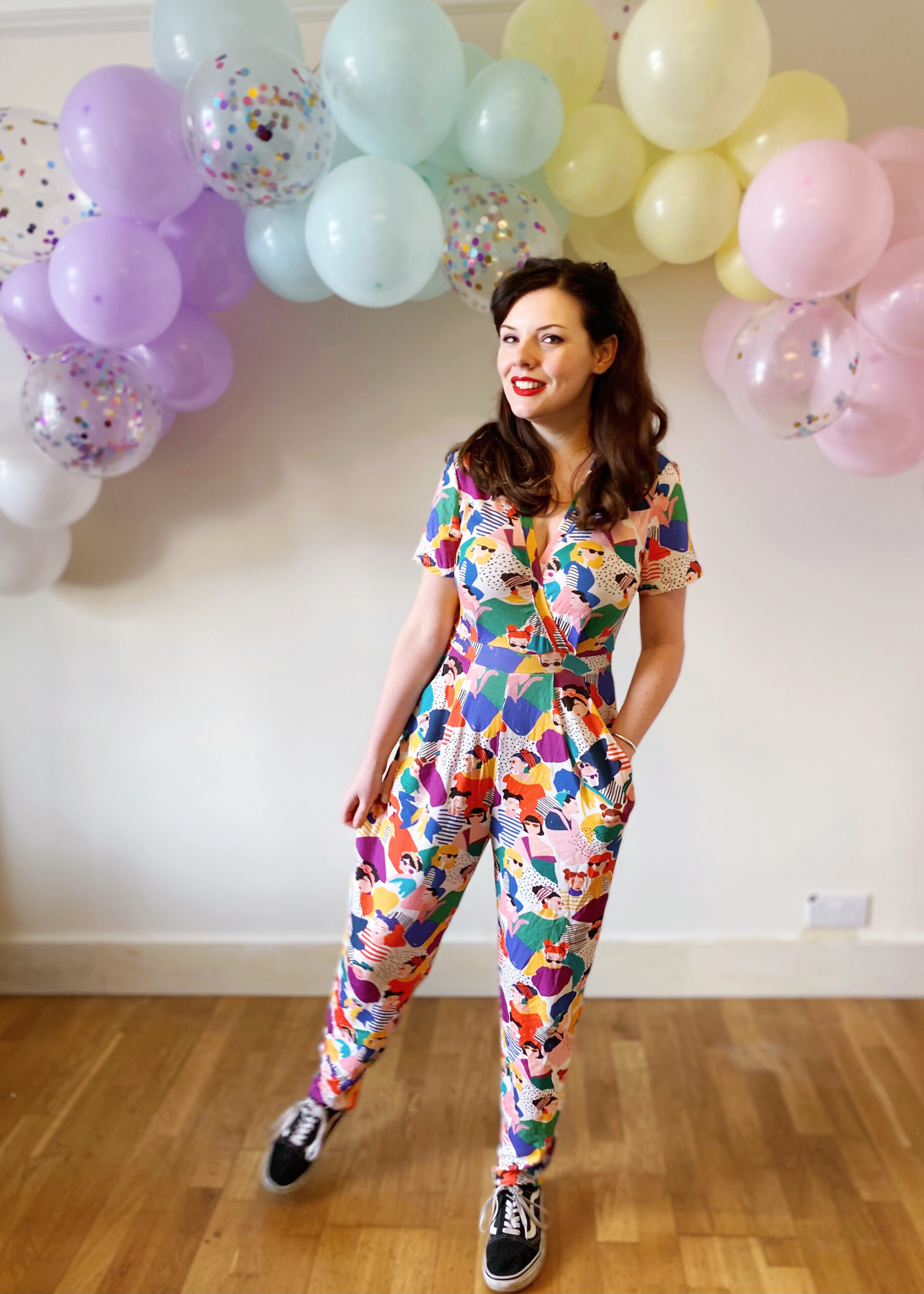 In theory, having a birthday in lockdown should be no fun… but I had a straight-up blast this year! I received some lovely messages, cards and gifts, and I drank plenty of gin cocktails 😊 Plus, my gorgeous housemates constructed a huge, whimsical balloon arch in our lounge as a surprise and they got me a delicious coffee cake — it was so good to just have a fun night in with them. However, no birthday is complete without an outfit to celebrate in, so I decided to make myself something truly outrageous…!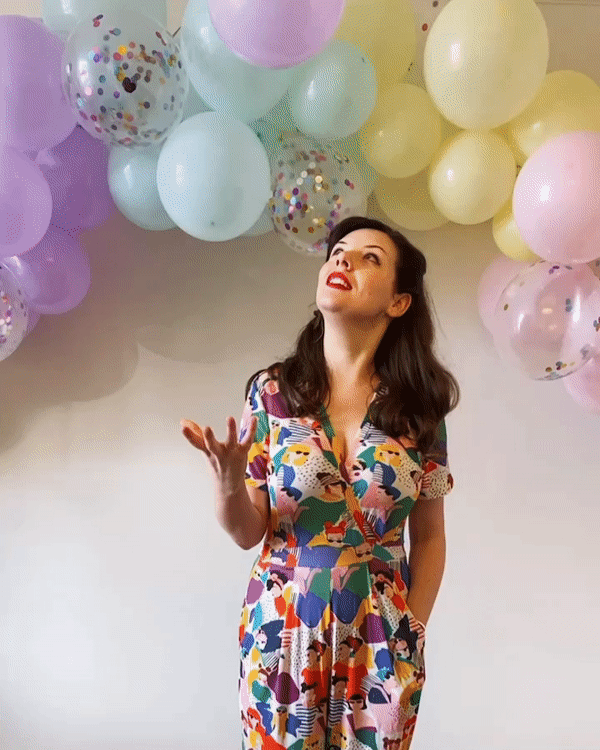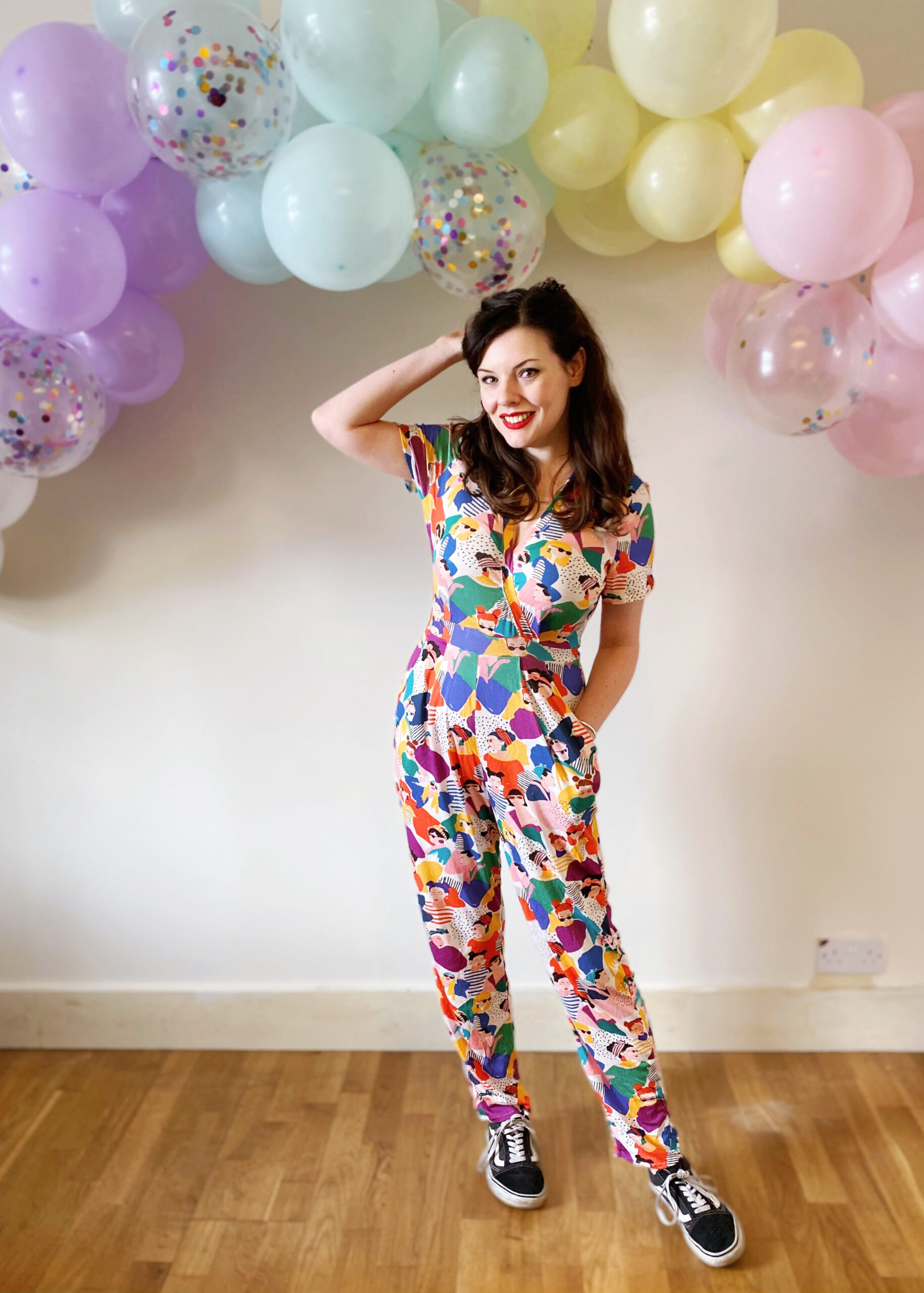 I must admit, I am a little besotted with this stunning Lady McElroy print! The crowd of cool female faces on a colourful, splotchy background is a touch 80s and very cheerful, with a touch of panache. This print is called 'Fashion Focused' as is available on a variety of substrates — I have 4m of the cotton lawn in my stash, but I am also eyeing up both the viscose challis lawn and the plush velour — but when I picked up 2 metres of this print on my favourite viscose crepe jersey substrate from Fabric Godmother, I knew that it was destined to be an extravagant jumpsuit.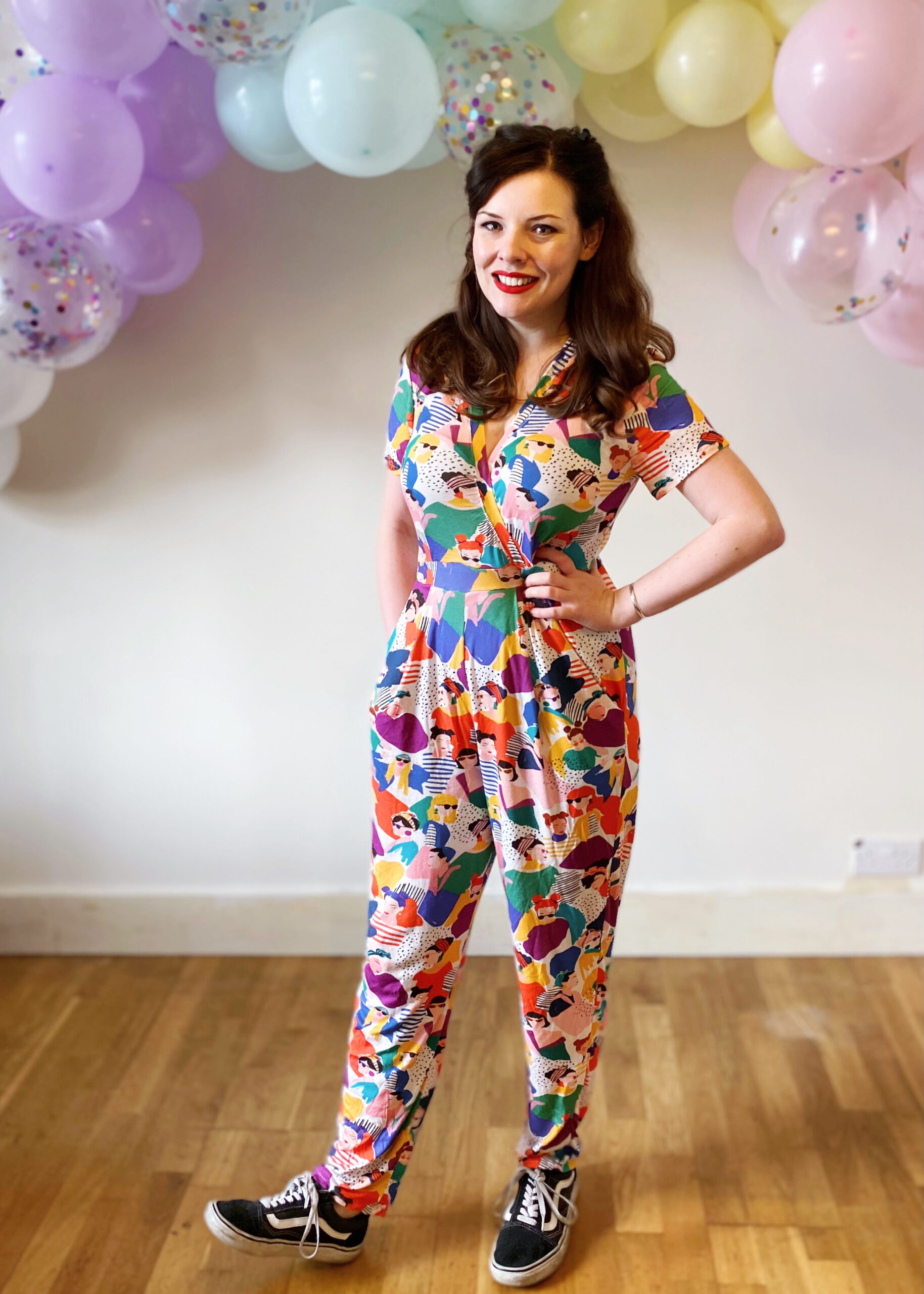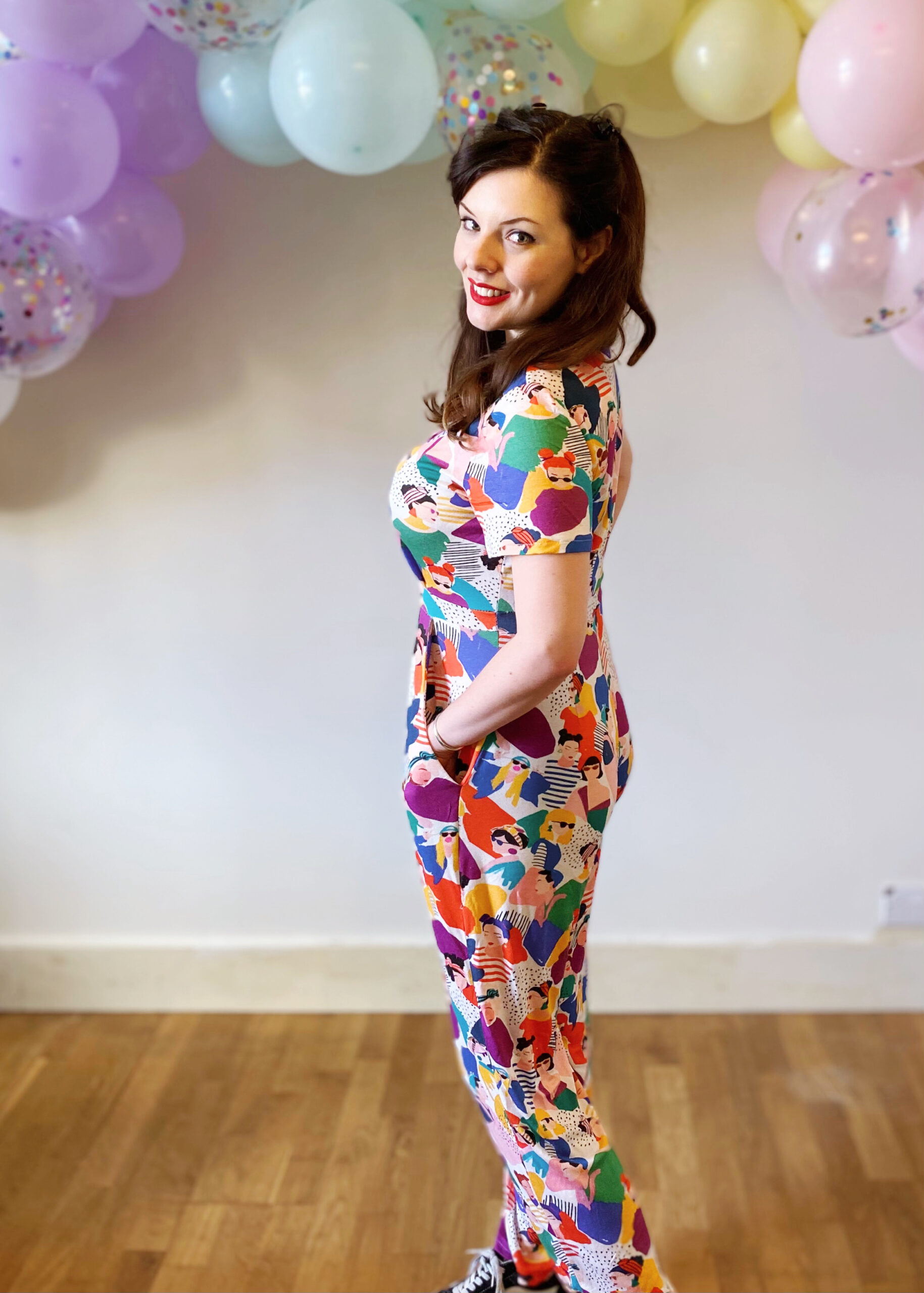 After my January success of the Deer and Doe Sirocco playsuit with a Lady McElroy viscose crepe jersey, I decided to reuse this pattern and make the full length jumpsuit. The Deer & Doe Sirocco jumpsuit is impossibly chic (although perhaps more chic when made up in all black and not such a vibrant print…?); I really like the deep pockets, wrap neckline and the cinched-in waist. As it is made up with stretch fabrics, the comfort levels is off the charts — totally like wearing a pair of pyjamas. This Lady McElroy viscose is blended with 4% spandex, so there is plenty of stretch and recovery to make this pattern.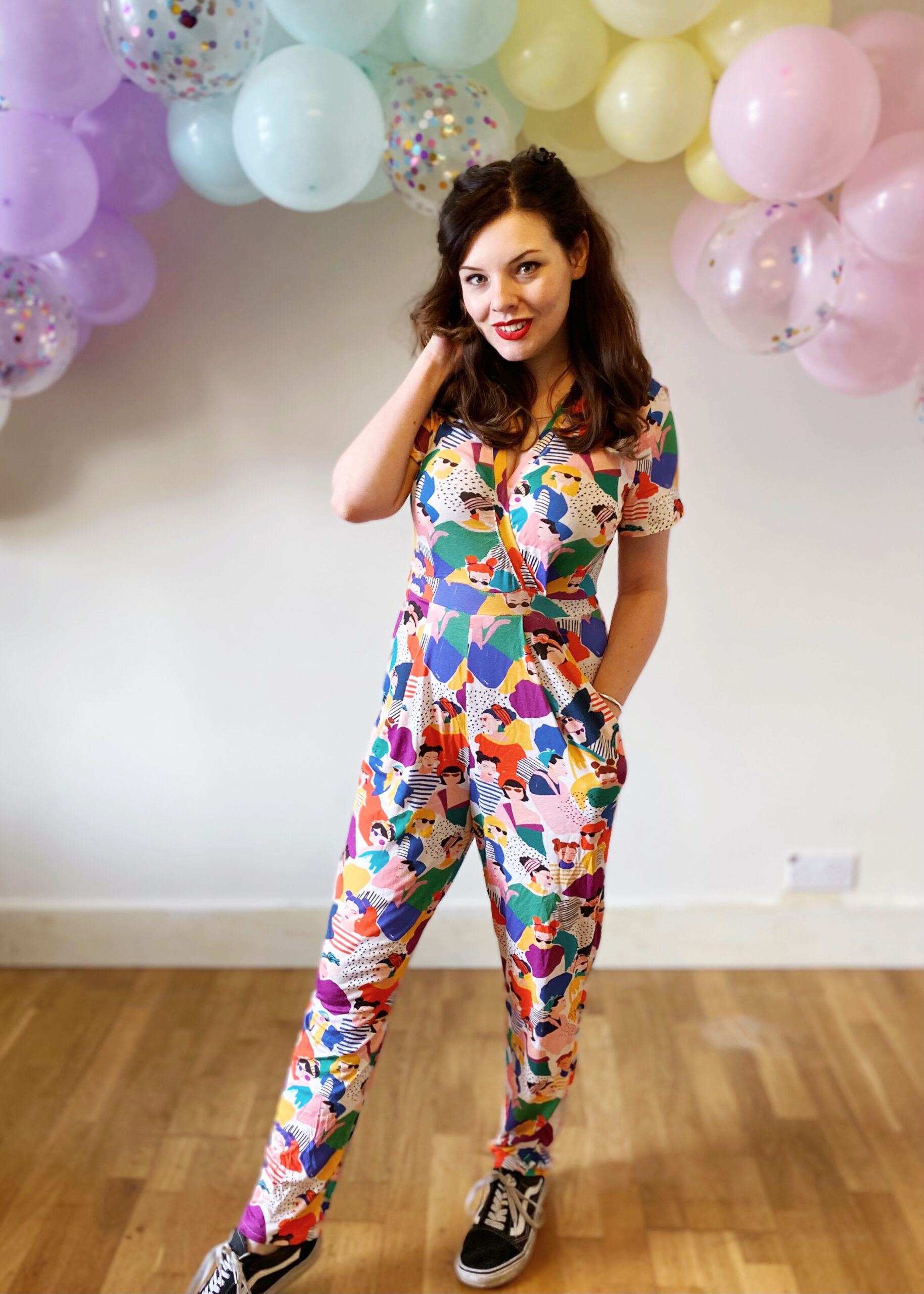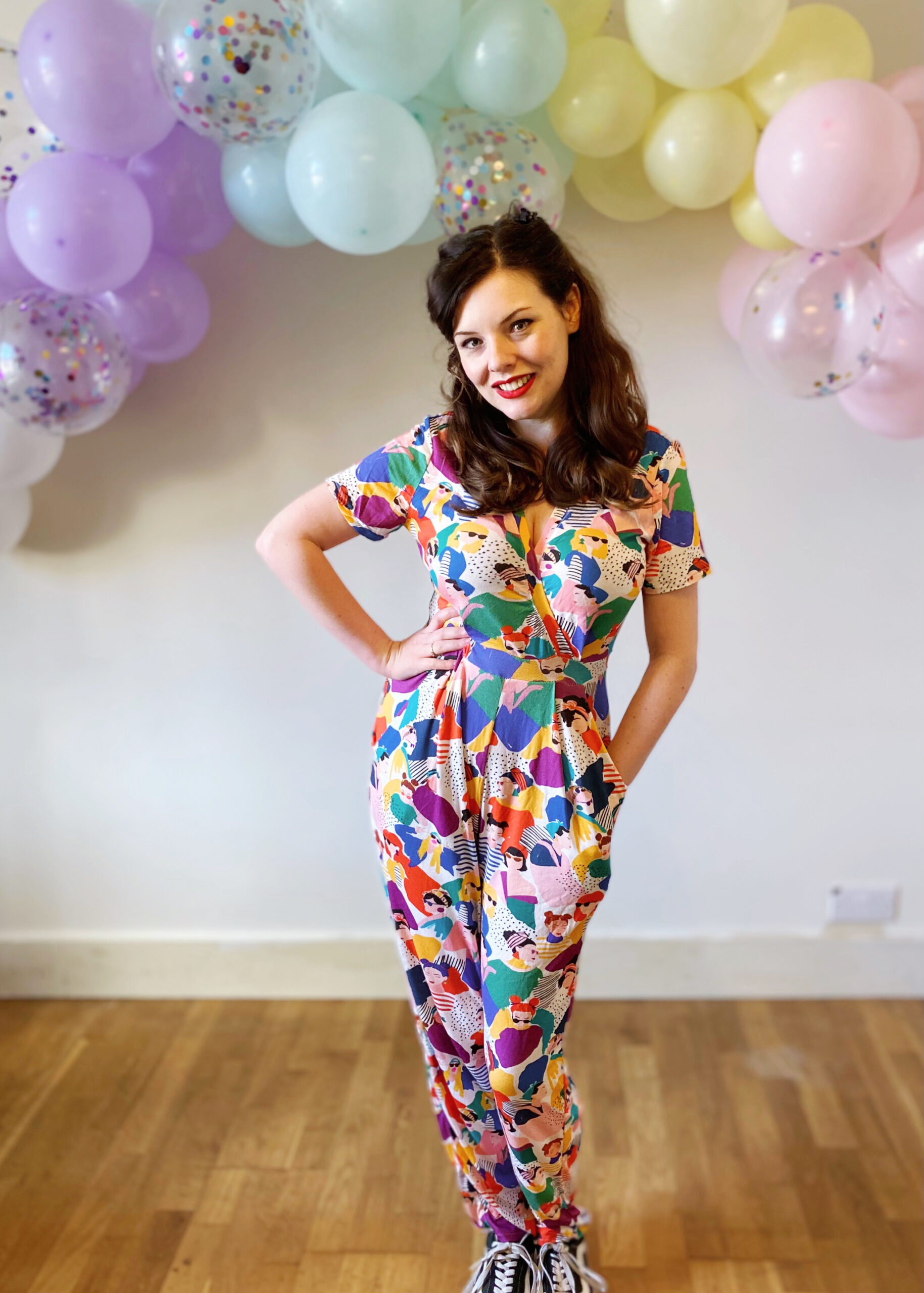 I have previously written about the instructions and construction before, so I won't repeat myself too much — just a note that the original pattern leg length for the jumpsuit is pretty long. I think I lopped off about 3″ and then hemmed, but I could certainly take them up further. I also shortened the bodice by half an inch this time around, but that was a fairly minor adjustment. This is a seriously speedy sew on my overlocker (which is without a doubt my best investment of 2020) and I really can't praise this pattern high enough.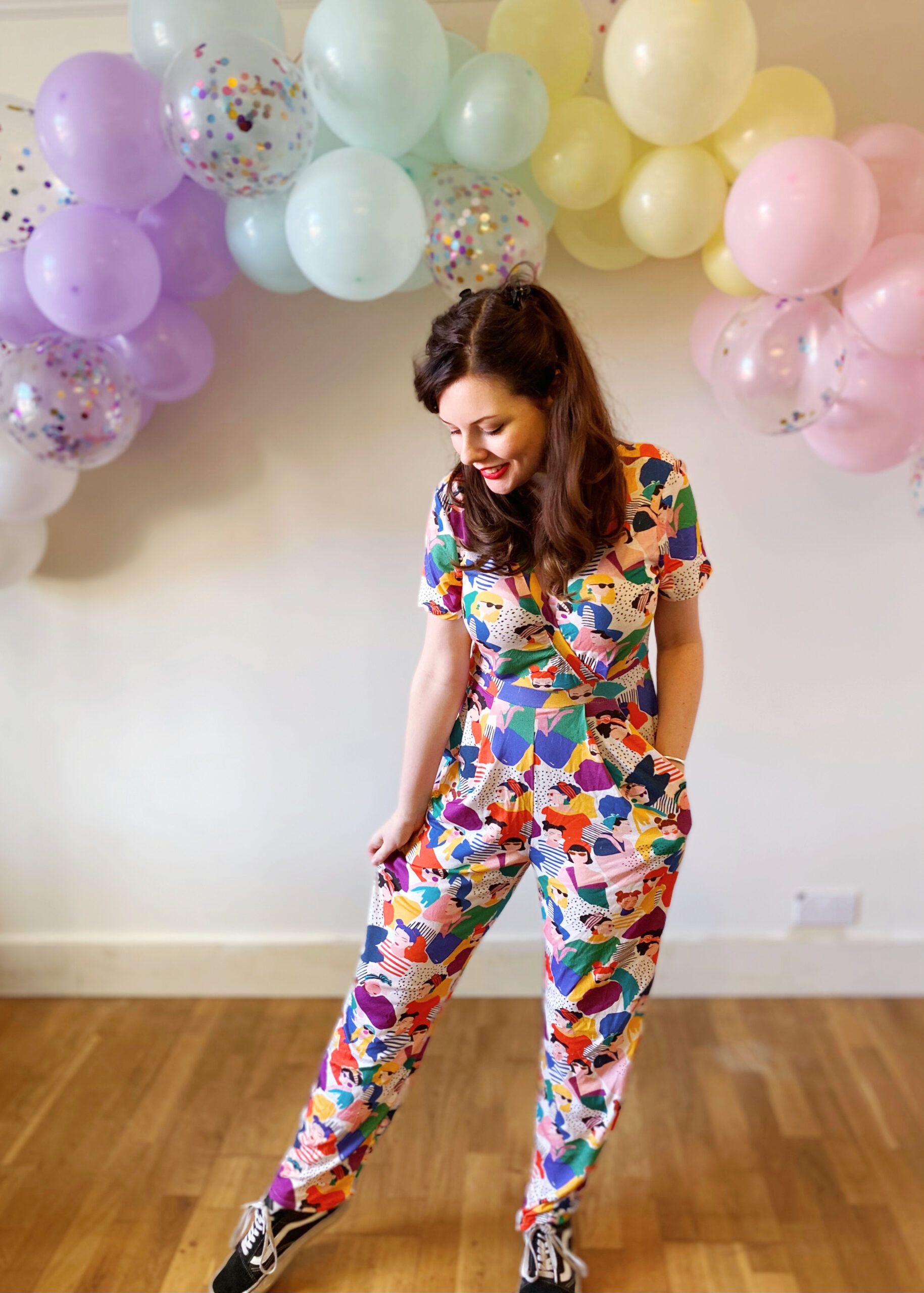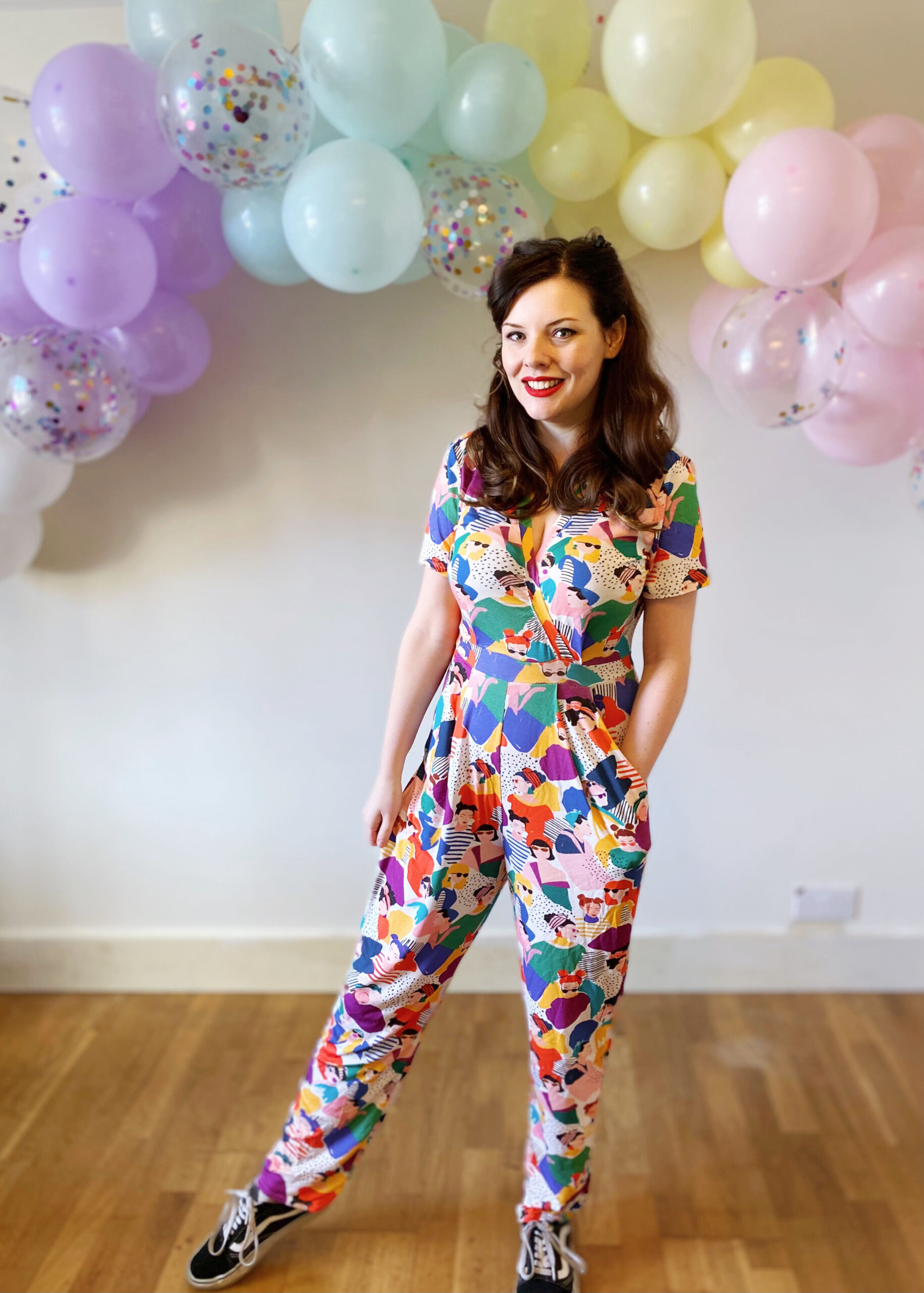 Overall, I couldn't have made a better outfit to get me in the birthday mood! This is bright and comfy, a joy to wear, a simple sew — all rolled into one garment. I certainly didn't expect to make another Sirocco so soon after my first one, but I honestly am thrilled with how this came together and how it makes me feel. Sewing your own clothes should be about making unique things that make you happy above all else and I can say with my hand on my heart, this jumpsuit epitomises this ethos.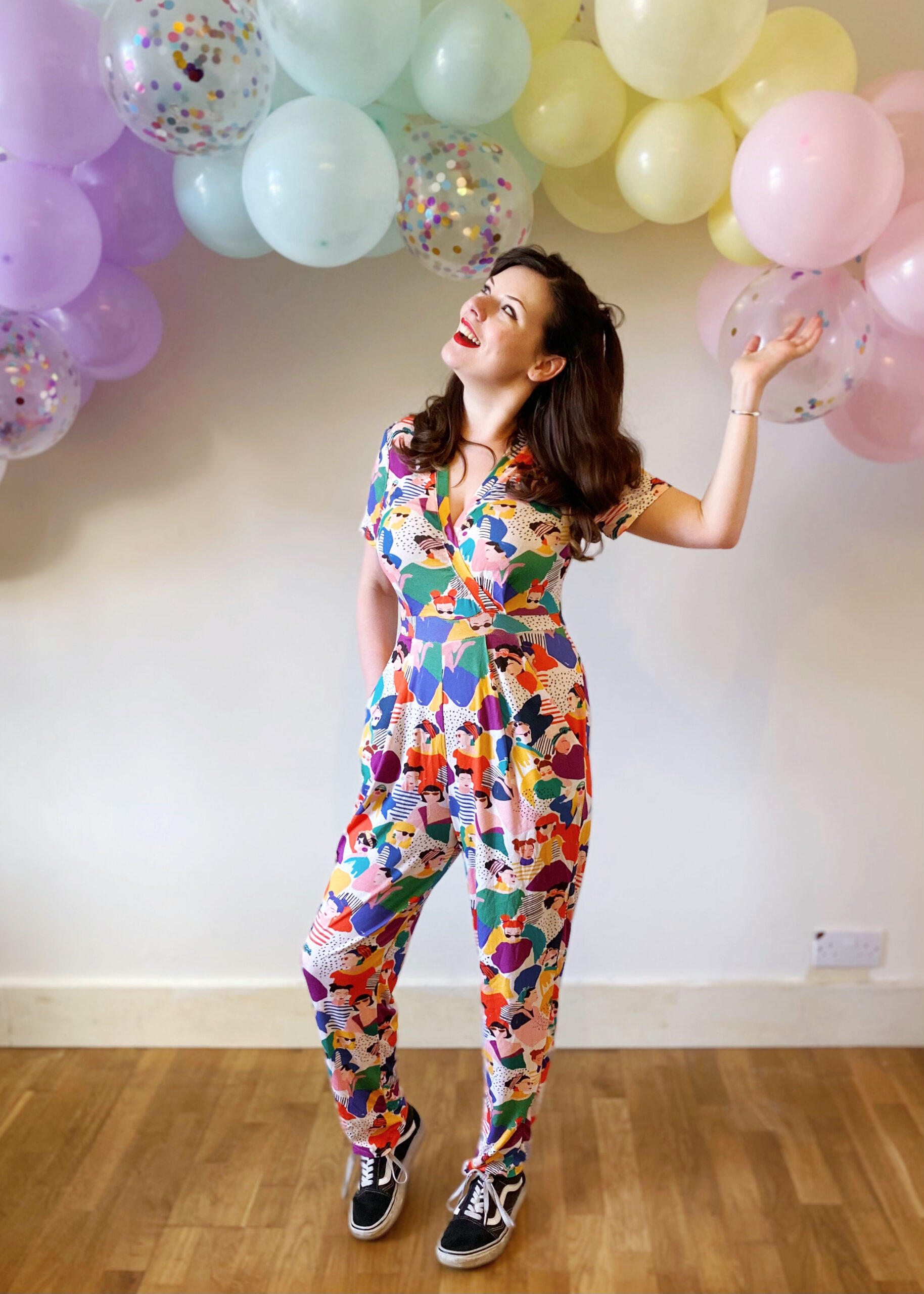 Deer & Doe Sirocco
Size 34 – 52
Full Bust: 31½" – 45⅝"
Waist: 23½" – 37¾"
Hips: 33¾" – 48″