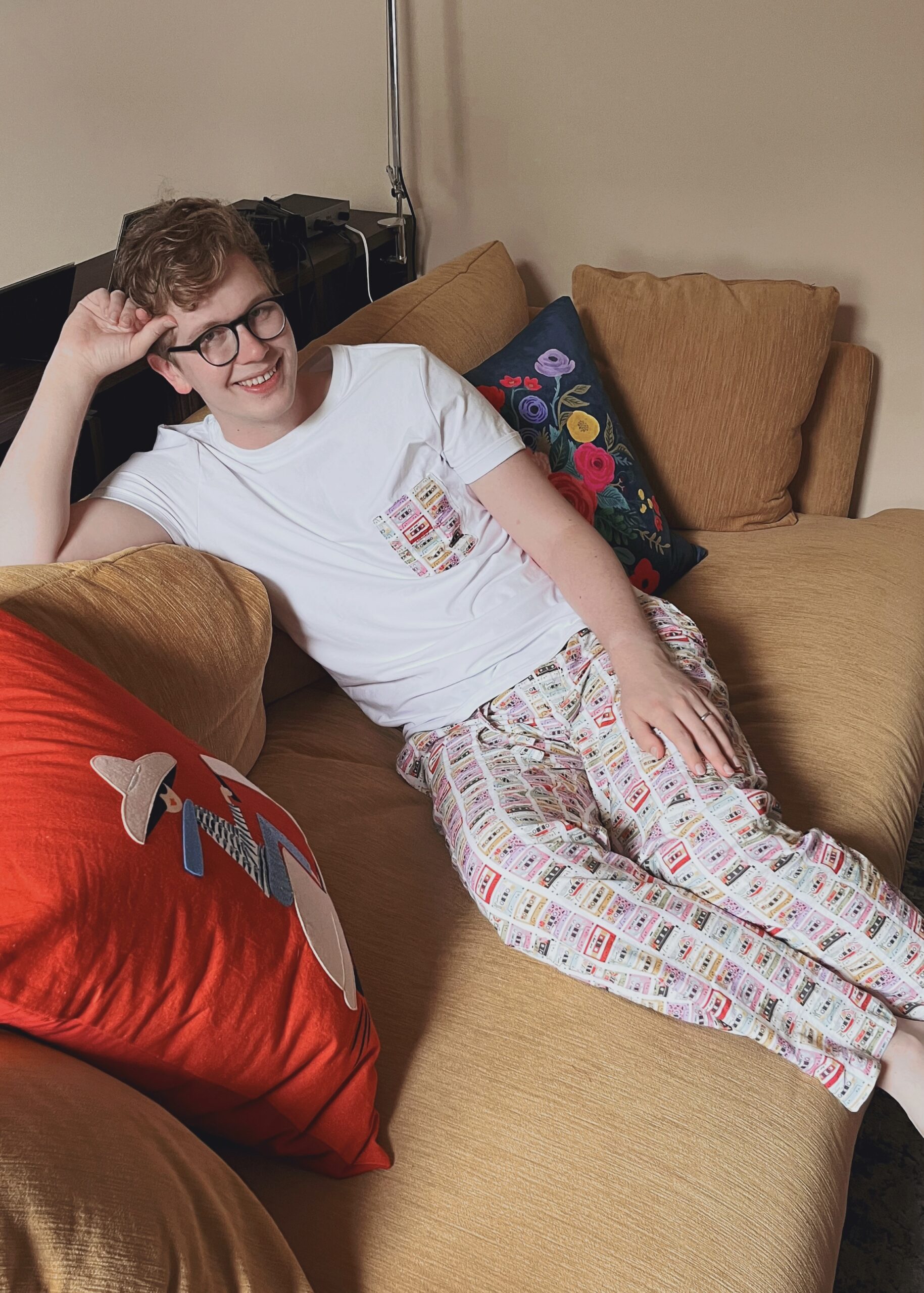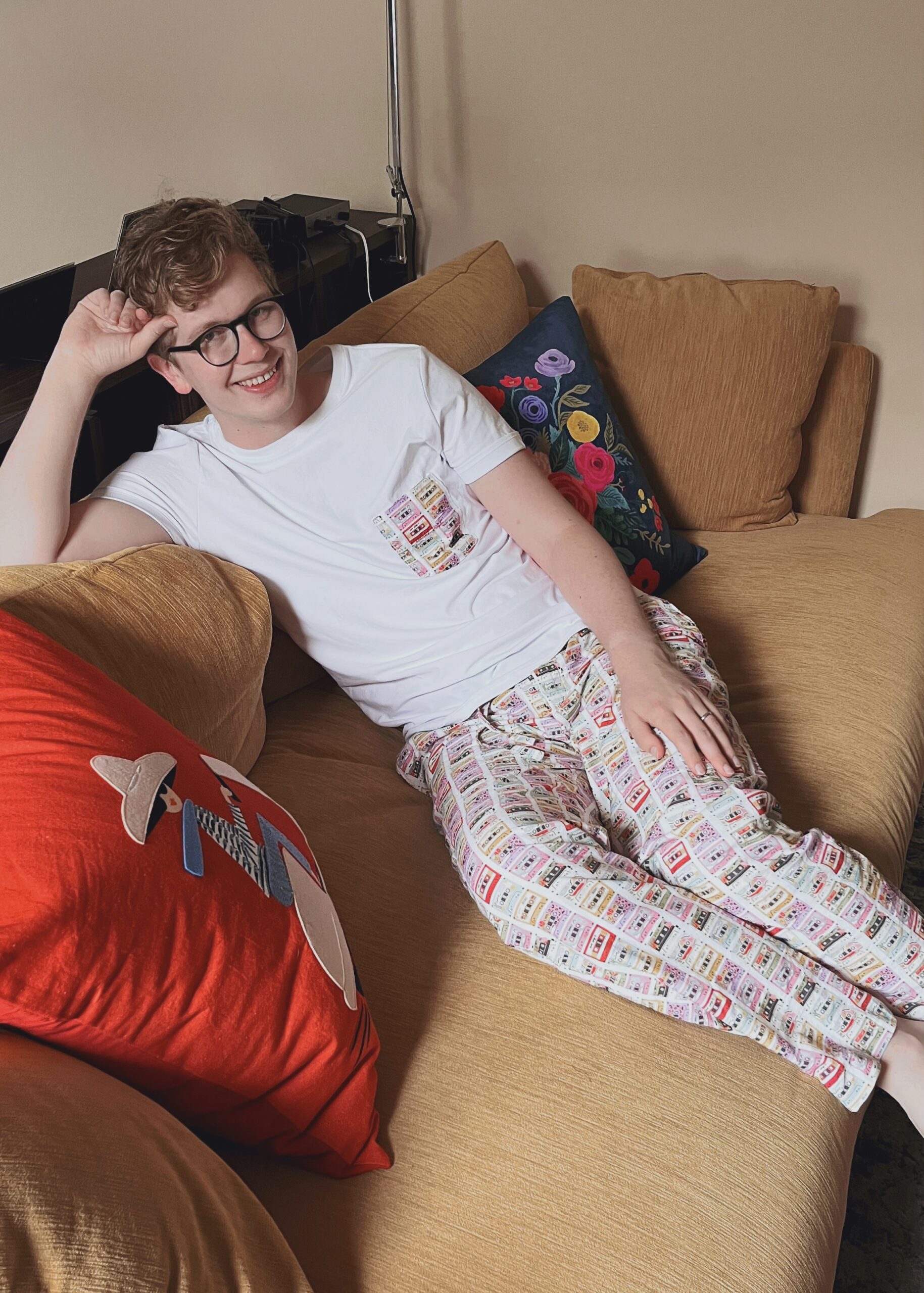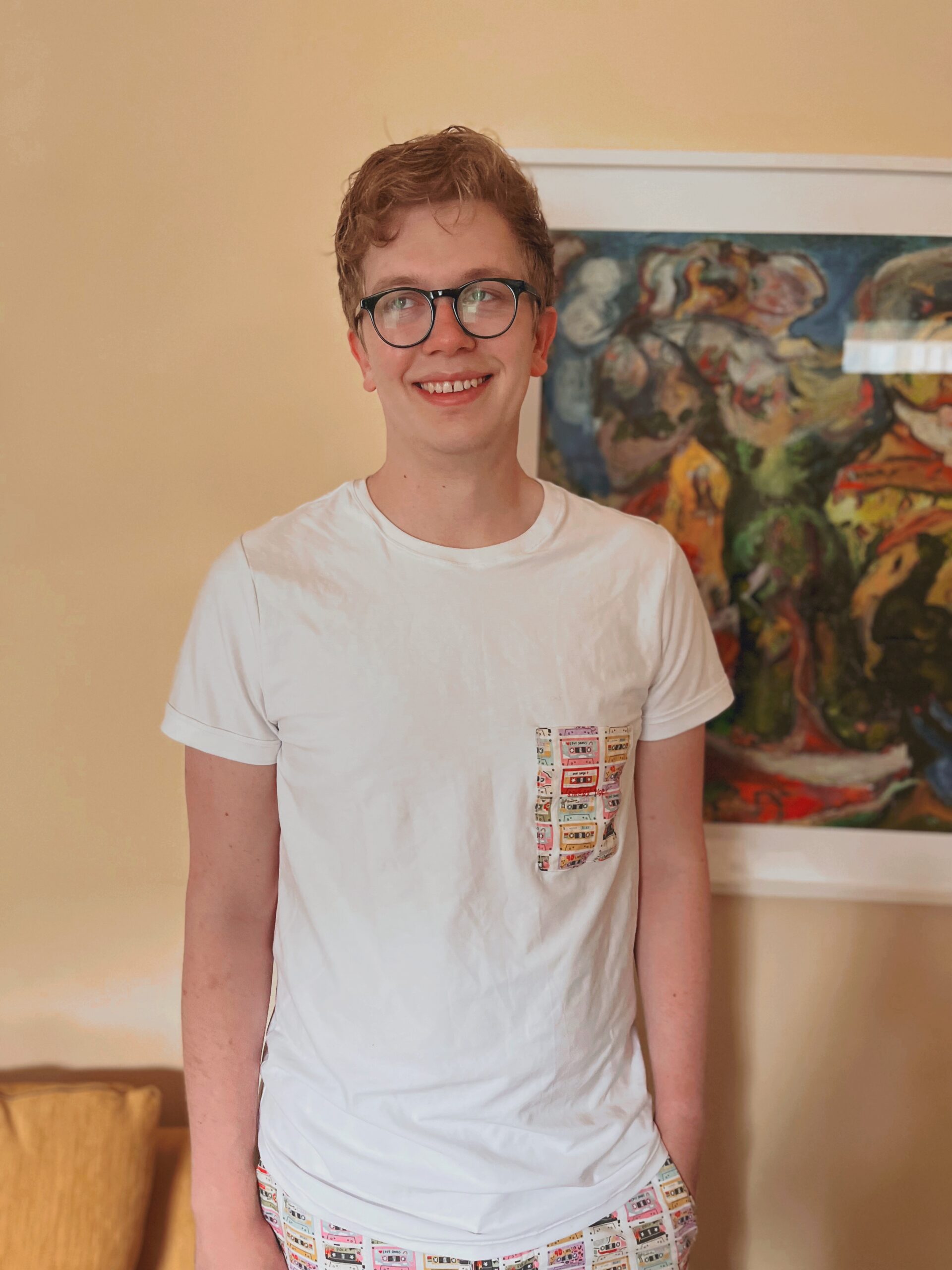 I had a rare flash of selfless sewing and made my husband a second pair of Simplicity 8519 pyjamas this September. I had previously made him a pair for Christmas a few years back in an amazing pretzel-print cotton, and I felt like it was high time to make him a new pair and with a 'matching' pyjama top. I found this Little Johnny cotton broadcloth from Hey Sew Sister and it is adorable, with little cassette tapes printed with 90s hits, disco jams and love songs mixtapes. Super kitsch, like all good pyjamas should be!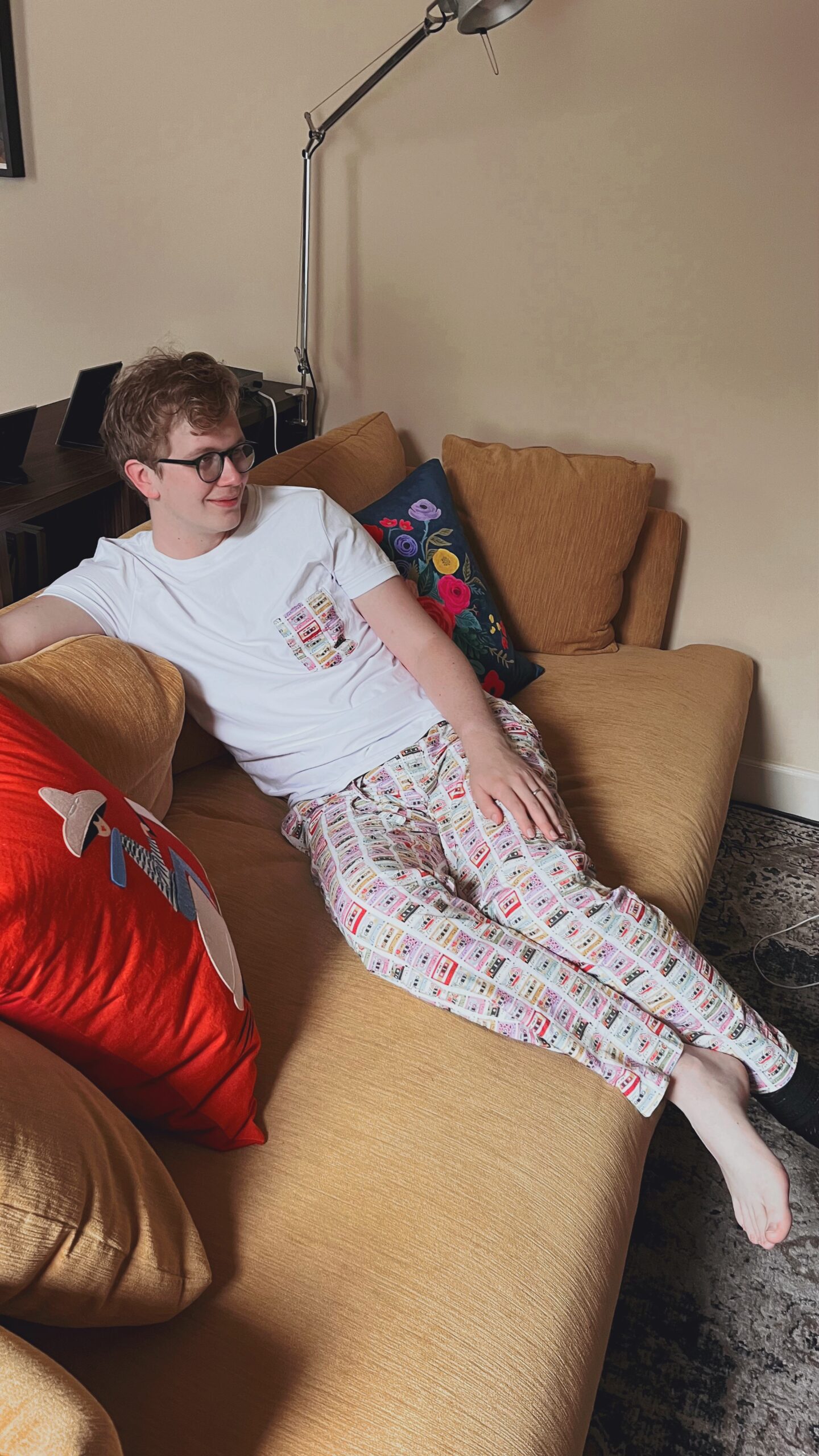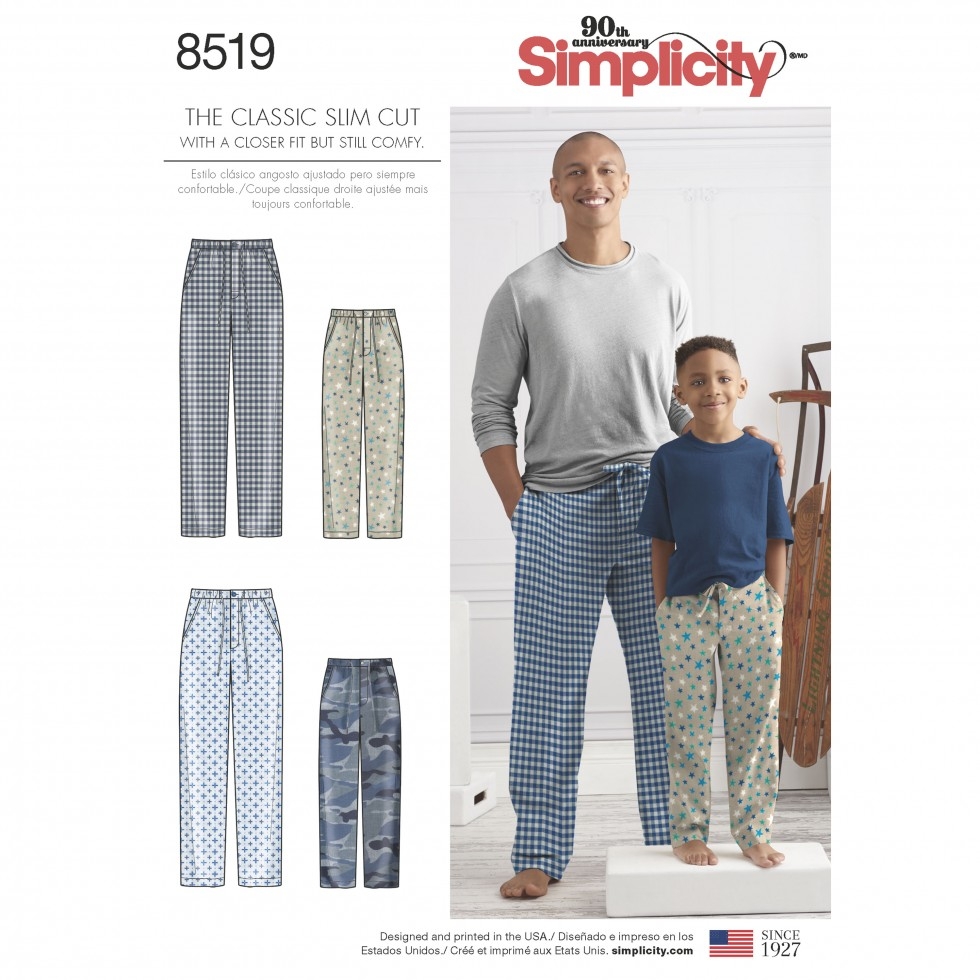 Simplicity 8519 is a great piece of loungewear, with an elasticated waist, roomy pockets and a slimmer cut, finished with a button-fly closure and tie detail. You can make these pyjama pants in pretty much any light- to medium weight cottons, like broadcloth, gingham, chambray, or get snuggly and cosy for winter in flannel. S8519 also combines the pattern pieces for both men and boys in one pack. As the button-fly closure elevates the skills needed than just a simple elasticated waistband, I would recommend this pattern to an intermediate sewist. I made these in a size Large and they fit Simon really well, especially in the leg length and at the waist. The instructions are very easy to follow and I had no hiccups. I overlocked all my seam allowances for the main pattern pieces before I began constructing; when I made these before, it was quite fiddly to neatly finish the seam allowances once the fly had been inserted and I didn't want to make those mistakes again! If you do the same, make sure you clearly mark your notches, so you attach the correct pieces together.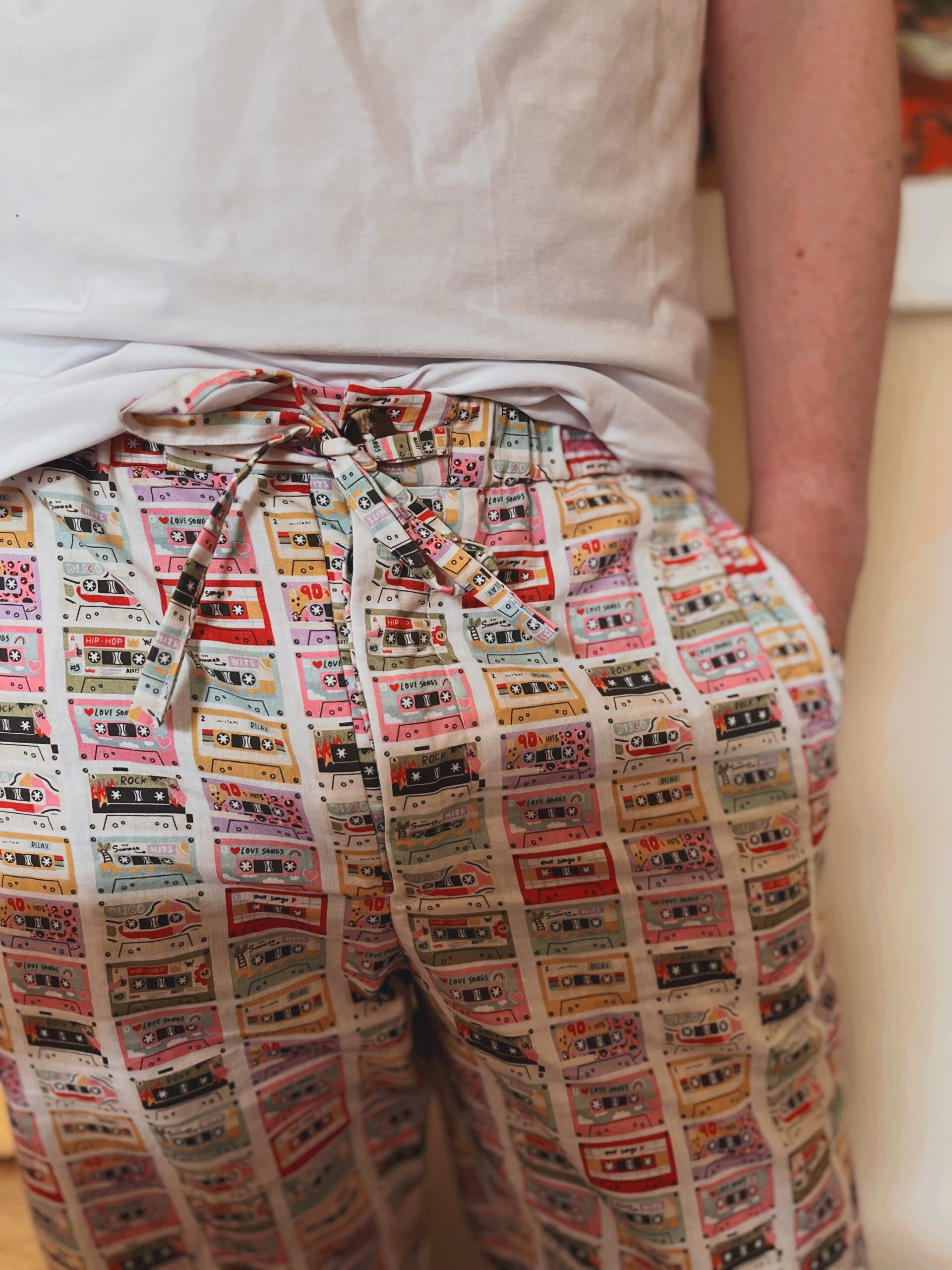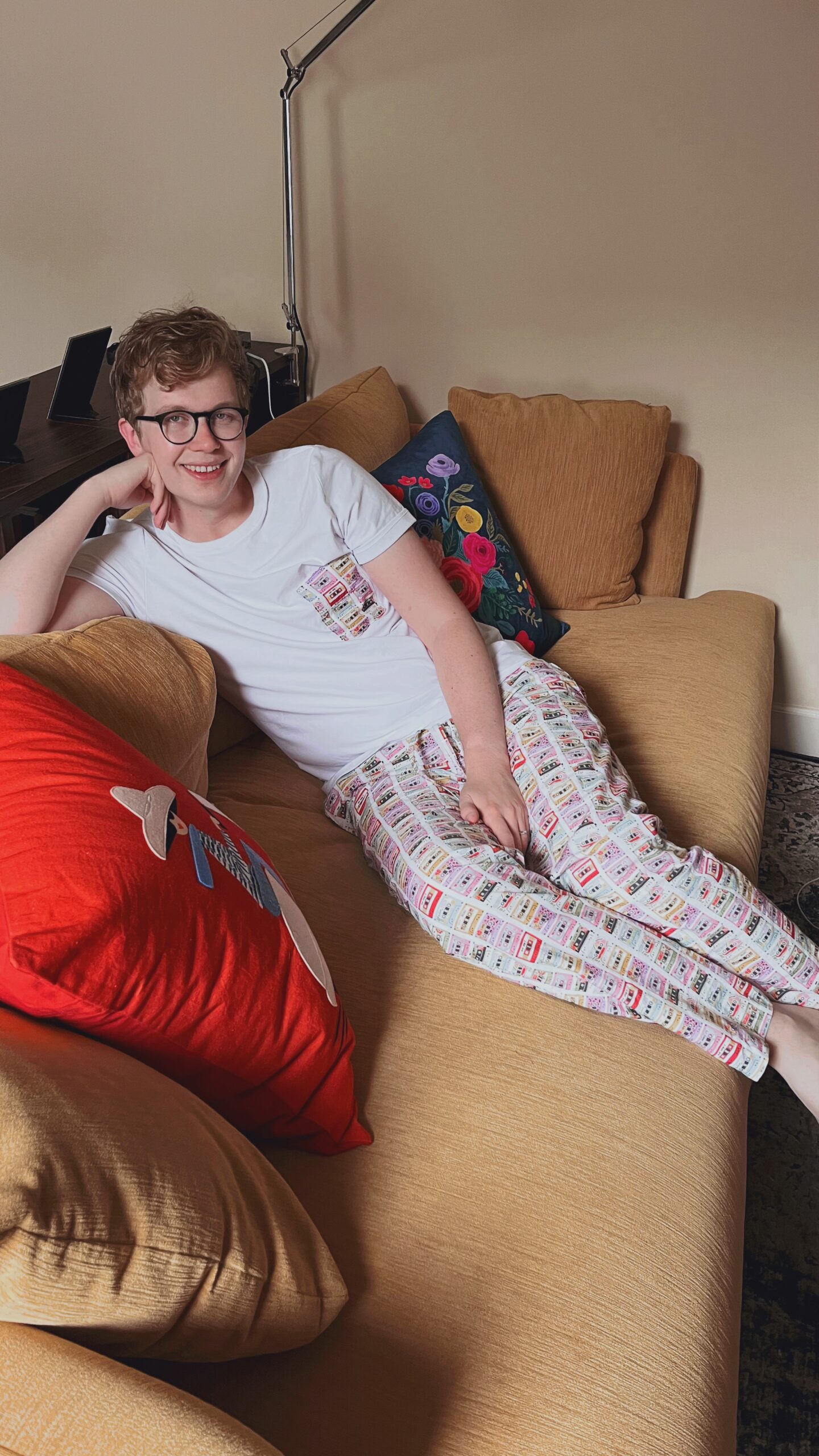 To match these new pyjama trousers, I whipped up the Waves & Wild Men's Londboard T-Shirt in a plain white cotton/lycra jersey and some cotton ribbing on my overlocker in no time. This tee has a relaxed fit and gentle shaping in the torso, with the option of two different lengths and either a straight hem or a curved hem. The sleeves options are either long sleeves, short sleeves, or retro turned-up sleeves. I opted for the curved hem and the longer torso length, and made it up in a size Large. I also added a contrast pocket from the cotton broadcloth to make this t-shirt match the pyjama pants.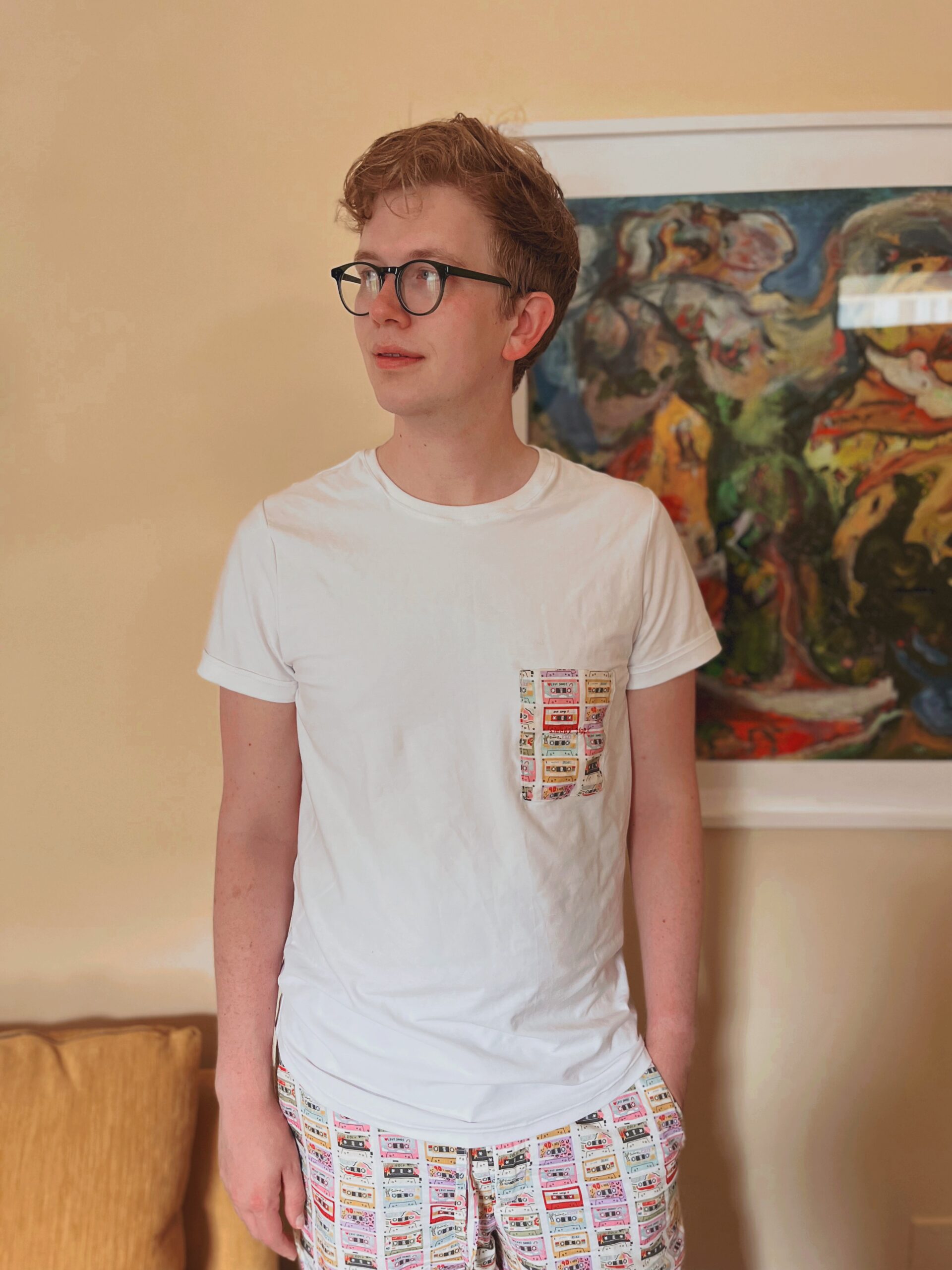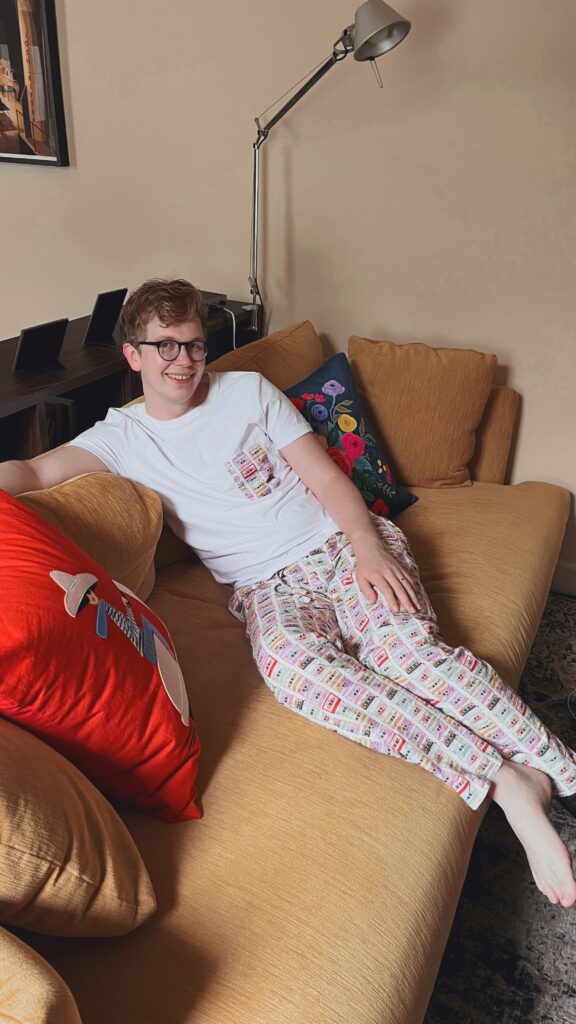 I am so happy to sew clothes for Simon and these pyjamas were perfect for lazy Sunday lounging at his place in San Francisco ♥️