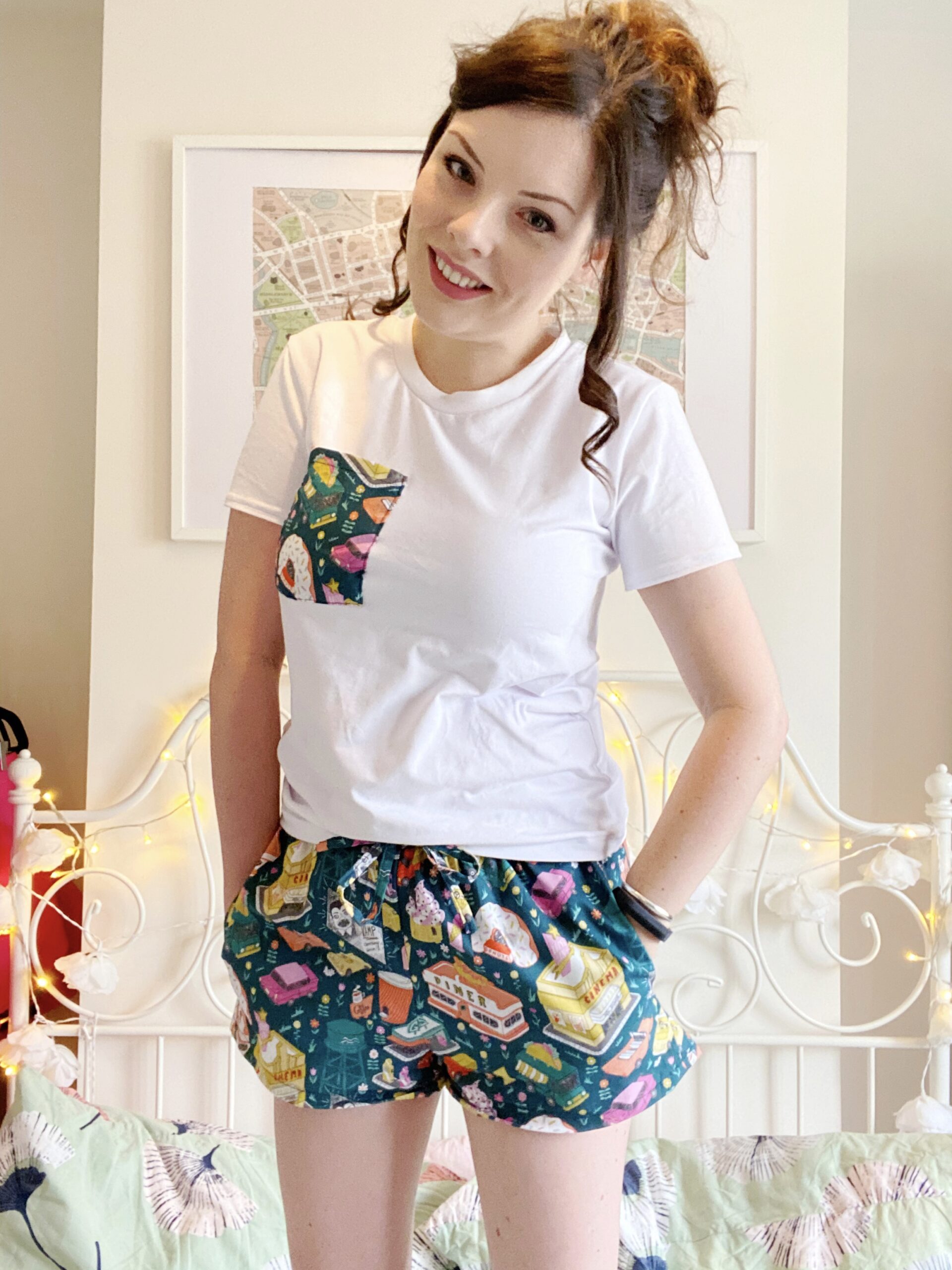 America is one place I keep returning to — I have climbed up to the Hollywood sign in Los Angeles, taken the cable car in San Francisco, drunk a cocktail at the top of the Rockefeller Centre in New York, explored the dense Redwood forests in California, seen space shuttles at NASA, rode the carousel at Coney Island, swam with manatees in Florida, relaxed in a hot tub in the snow at Lake Tahoe… and I am already keeping my fingers crossed for my next trip across the pond will include a trip to Yosemite (and a trip back to my favourite taco truck in the Mission District!).
So when I spotted this amazing American Road Trip cotton by Figo Fabrics, it had to be mine — the print of old-school diners, drive-in movies, food trucks on the dark jade background is kitschy to the extreme and has such a retro-Americana feel.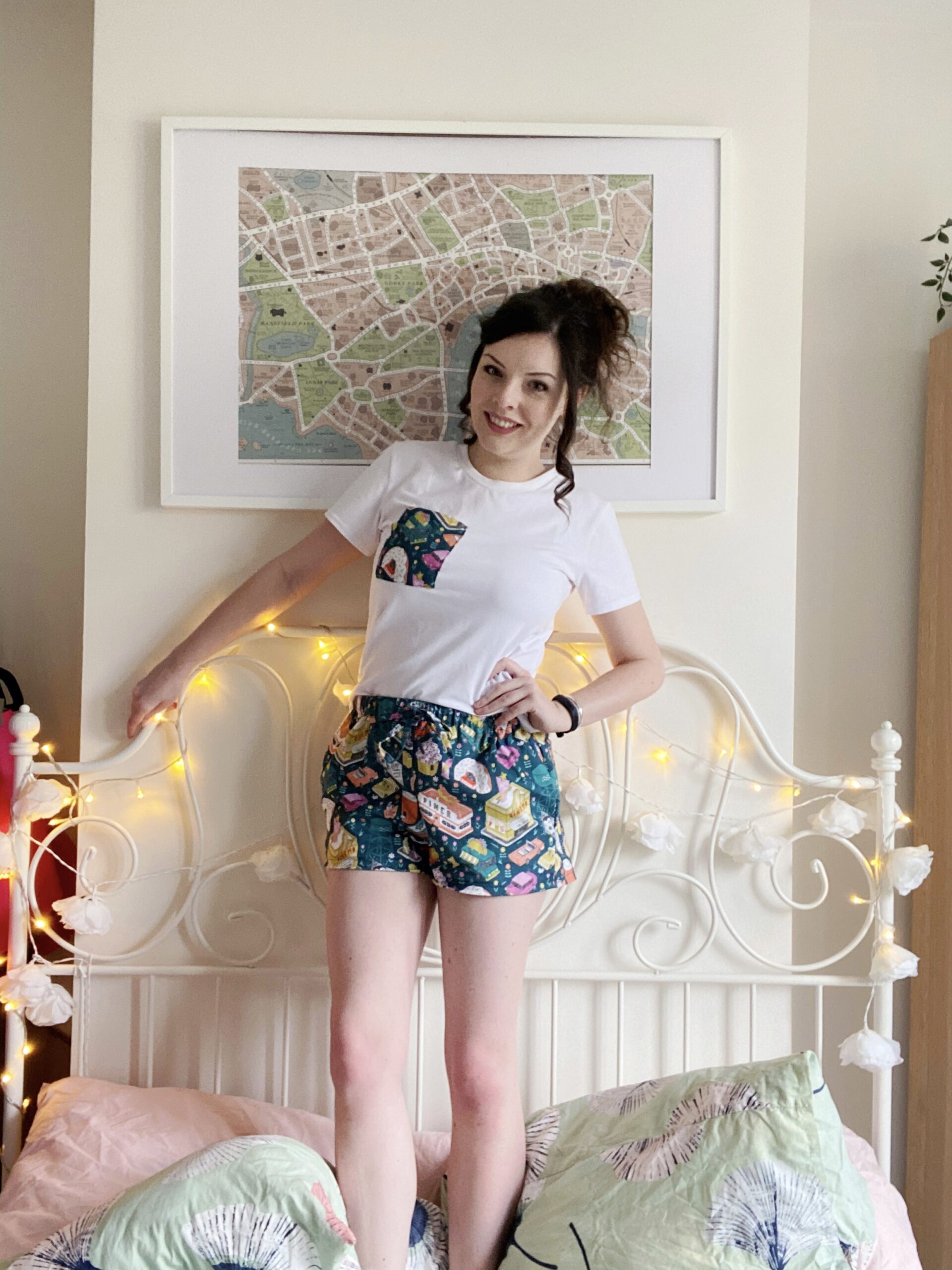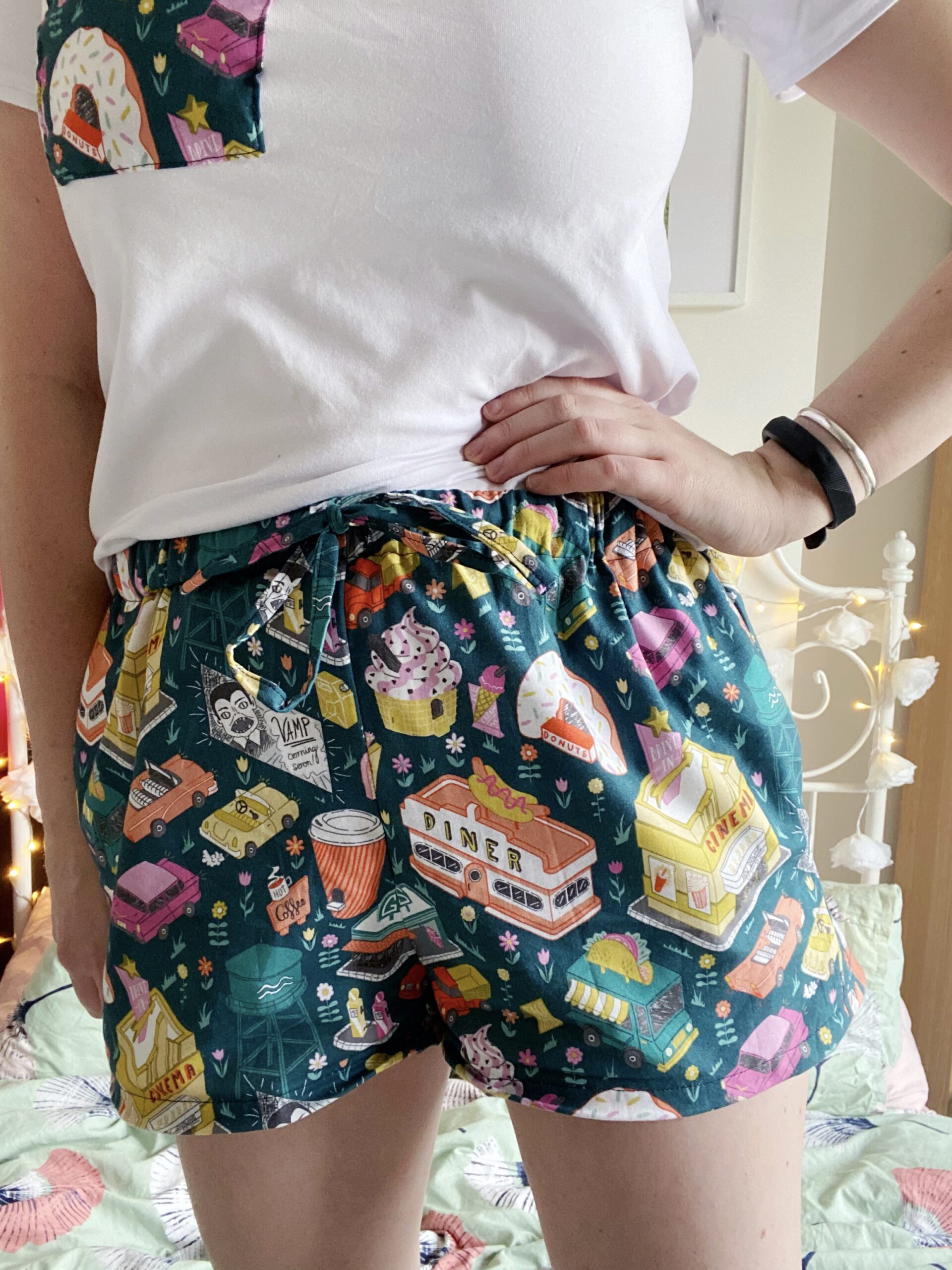 I knew immediately what I wanted to make with this fabric; for Christmas, I had made nine different pairs of the Tilly and the Buttons Jaimie short pjs for friends and thought it was time I whipped up a pair for myself! This pattern is the perfect pattern for a total beginners, as it is both super simple and cute. You only need 1 metre of fabric for the shorts, so it is also a very purse-friendly make — plus, I had enough scraps to make a contrast pocket and a face mask. Like all Tilly patterns, the instructions for the Jaimie pyjamas are easy to follow and come together quickly. The finished shorts are oh-so-comfy for lounging in… and also working from home in!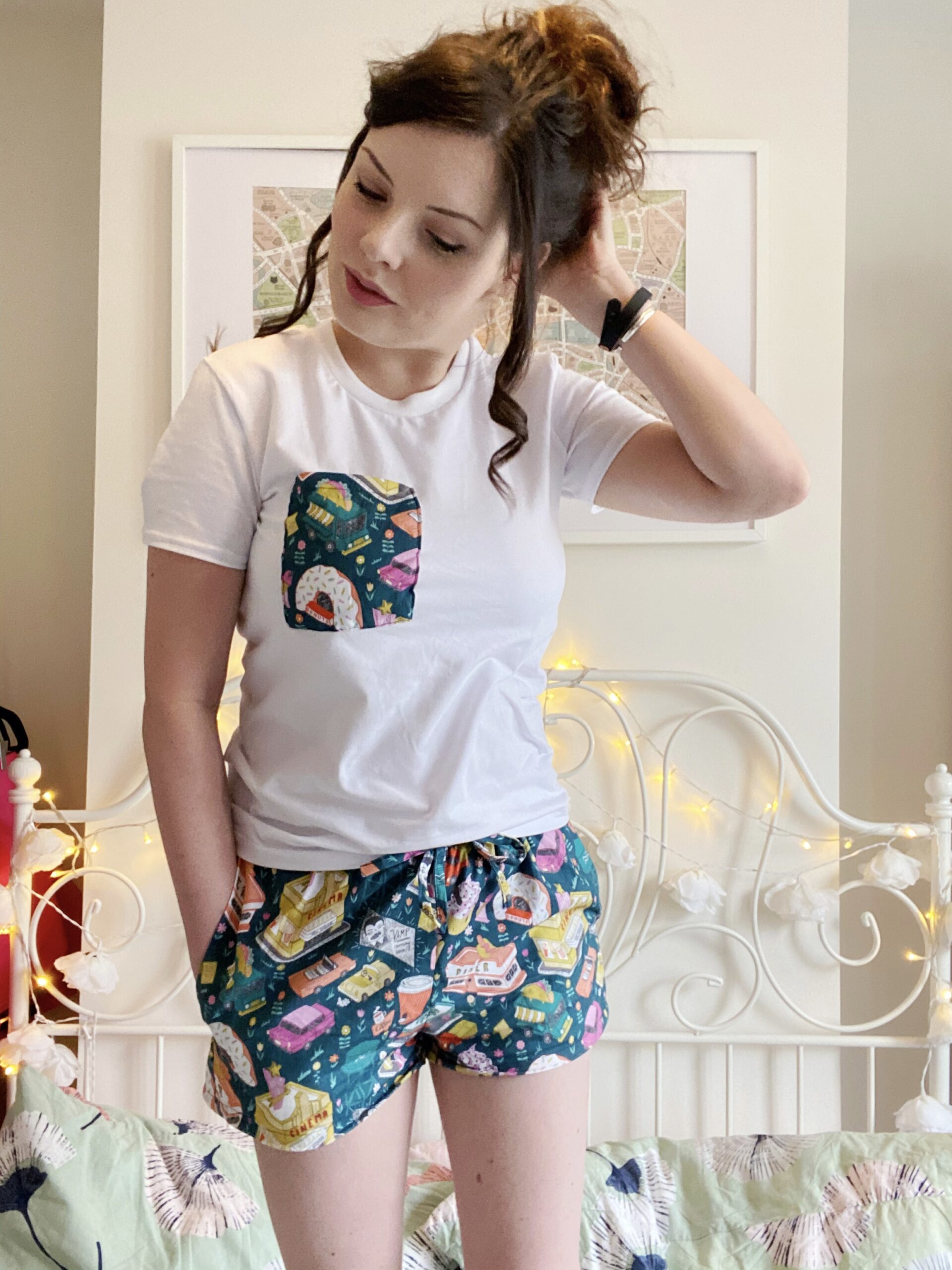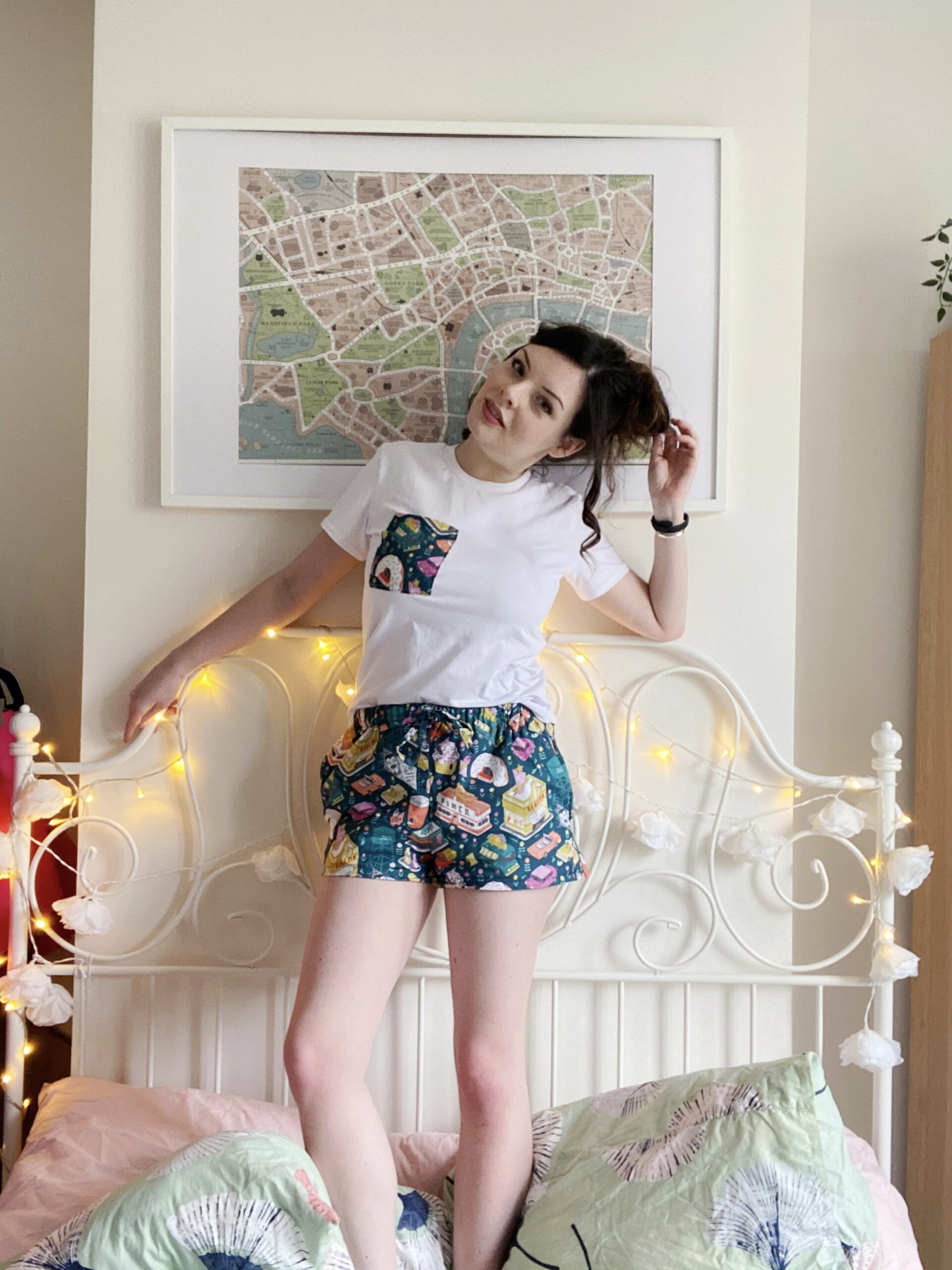 I opted for the version with a drawstring waist, as it is a sweet little detail. My top tip for making the waist ties is to use a bias tape maker, as it speeds up the whole process of pressing the fiddly strips of fabrics. I also added inseam pockets — because where would I keep my snacks?! — and there is a handy guide on the Tilly and the Buttons website if you also want to add pockets to your own pair of Jaimie pyjamas.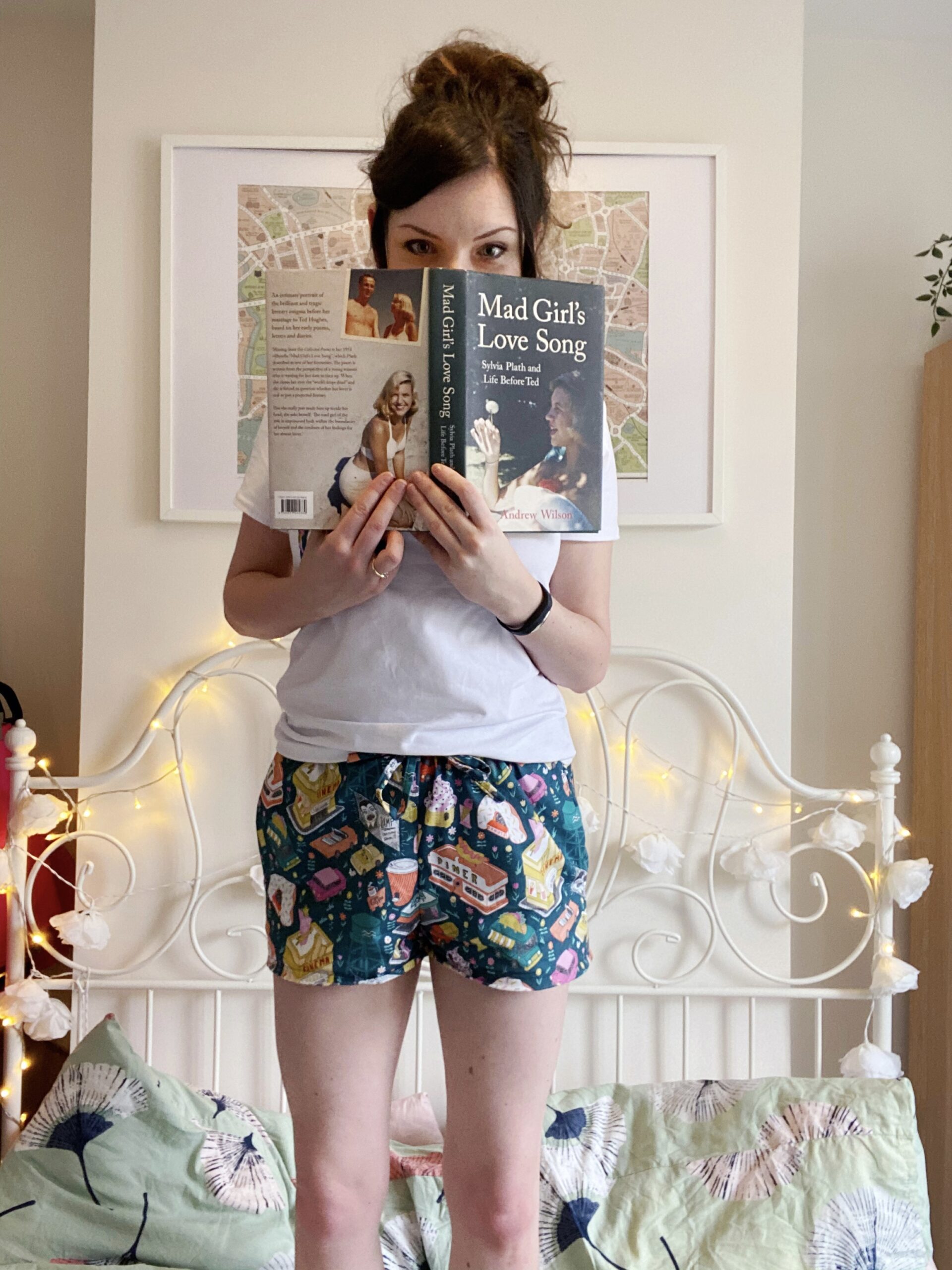 I wanted to make a 'matching' top to go with my new pyjama shorts, so I referred to my copy of Tilly and the Button's newest book Make It Simple (a Christmas gift from my mama and papa!). I have seen so many rave reviews of all the different patterns in the book — my friend Emily made a forest-green Safiya playsuit that is just everything — but especially for the Tabitha t-shirt. Tabitha is the quintessential classic tee, so I pulled out my white cotton/spandex jersey and some ribbing from stash and whipped this top up on my overlocker in about 2 hours. It is such a speedy make! I added the contrast pocket and voilà — a brand new pair of cosy pjs.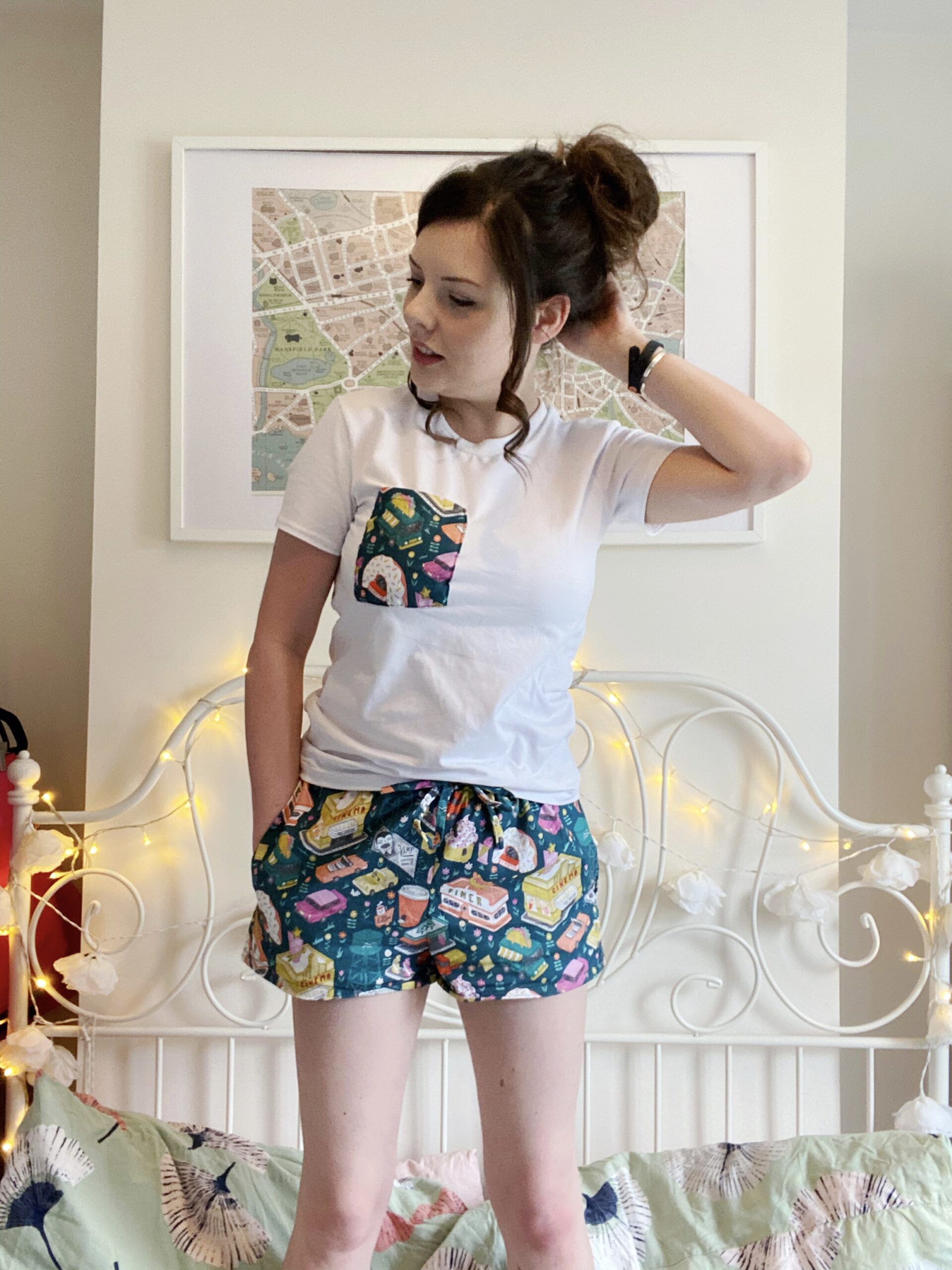 After making ten pairs of the Jaimie pyjamas, I am fairly sure I could construct them using muscle-memory alone at this point…! Suffice to say, the Jaimie pyjamas are perfect for beginner sewists and are my now go-to loungewear during lockdown #3. I may make the longer length pjs at some point, but I definitely want to make another Tabitha t-shirt, as it is such a classic tee.