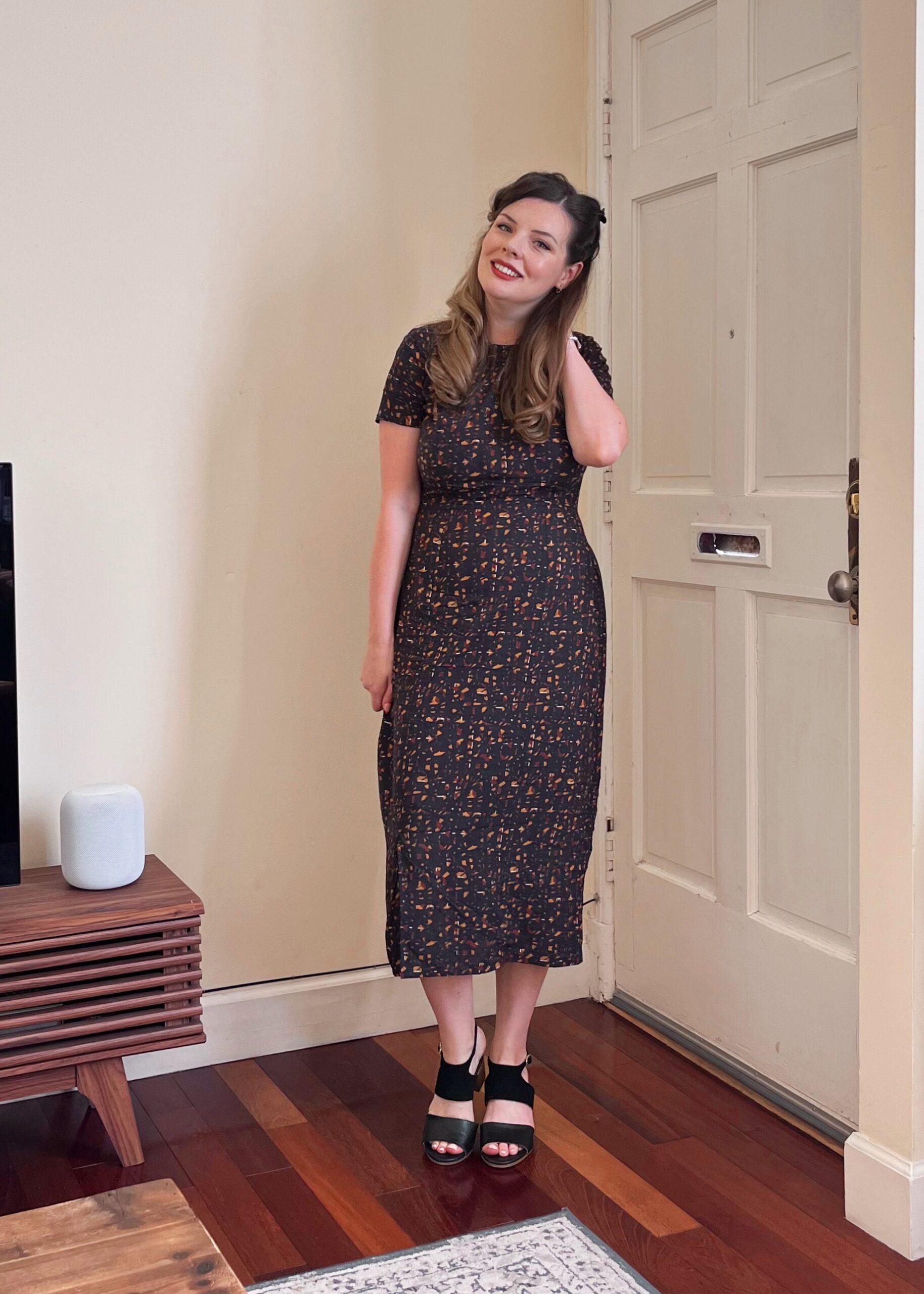 Autumn in San Francisco has so far been pretty different than back home in Oxford — for starters, it has been pretty consistently sunny and warm (even hitting 30°c last week!), which makes a pleasant change from the usual wall-to-wall grey skies in October that I am used to. Despite this, I still have a craving for making clothes that suit the change of the season, which my newest #MinervaMake certainly ticks this box — head over to Minerva to read up my blog post there or scroll down for more details and photos!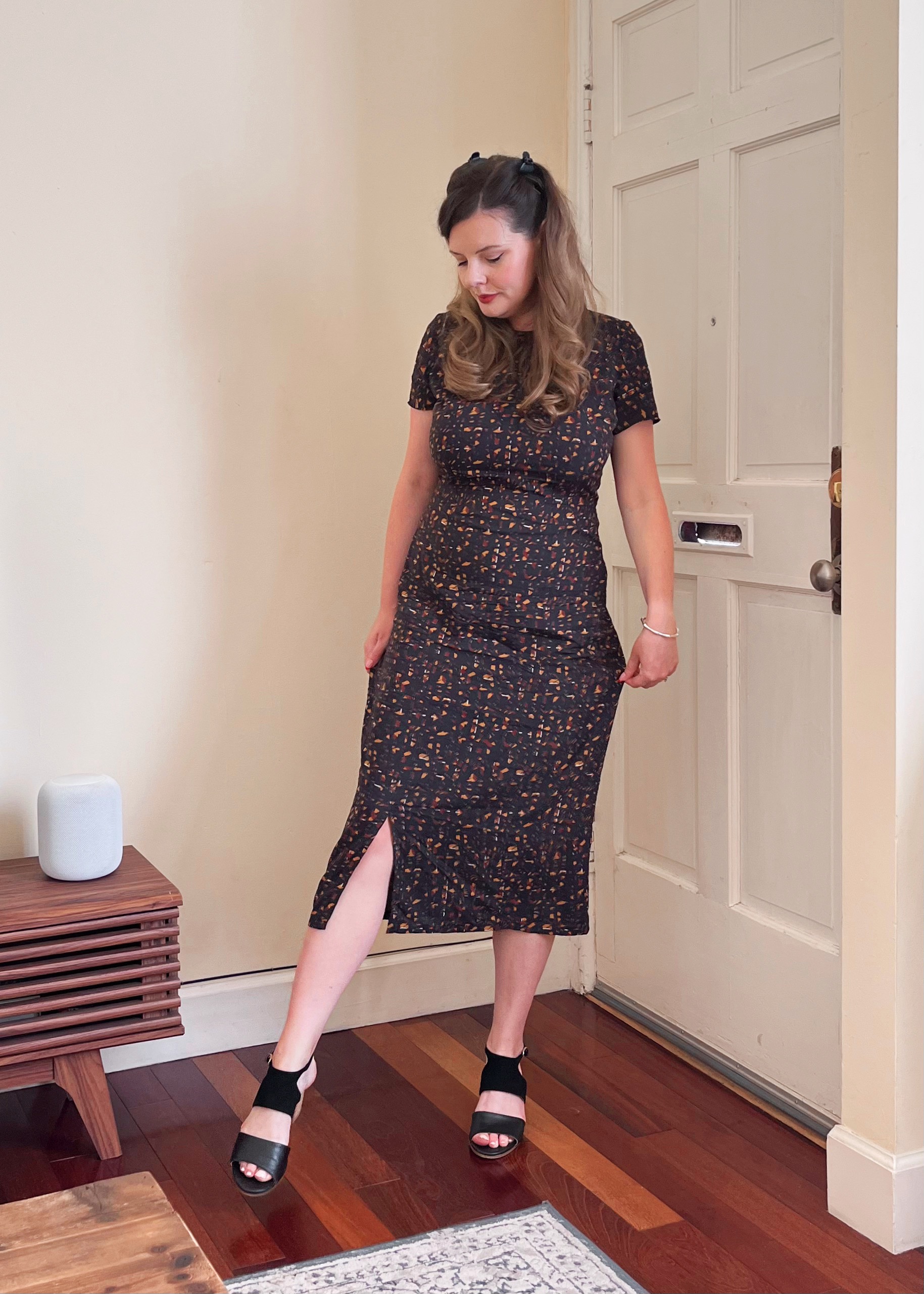 First up, let's talk about this gorgeous fabric that Minerva kindly sent me! It is a Viscose Modal designed by Atelier Brunette, in the "Tender Toffee" colourway. This fabric is Oeko-Tex certified and woven from Lenzing™️ EcoVero™️ certified fibres, meaning that sustainability is at the core of the production of this fabric. I love the all-over abstract print of shards of light toffee brown and deep mocha brown on the black background; it really does feel very autumnal, like a kaleidoscope of falling leaves. I made sure to pre-wash this fabric, as I am always cautious about any shrinkage with viscoses. I must admit, this was a pretty unusual viscose to sew with, as it has a very smooth hand and crisp drape. It was not at all like a flowy viscose challis… this viscose modal behaved itself during cutting out and was very stable to sew 😄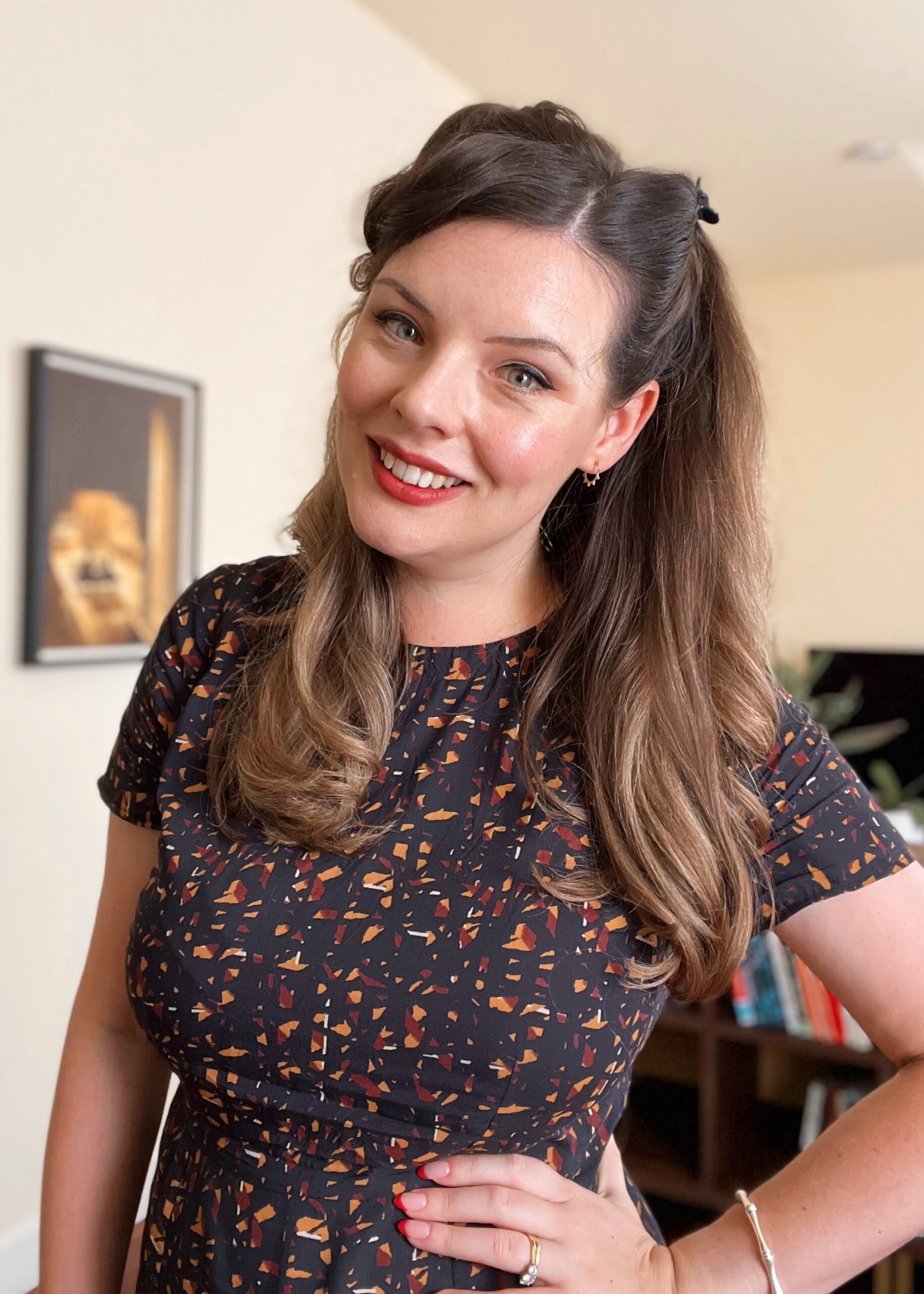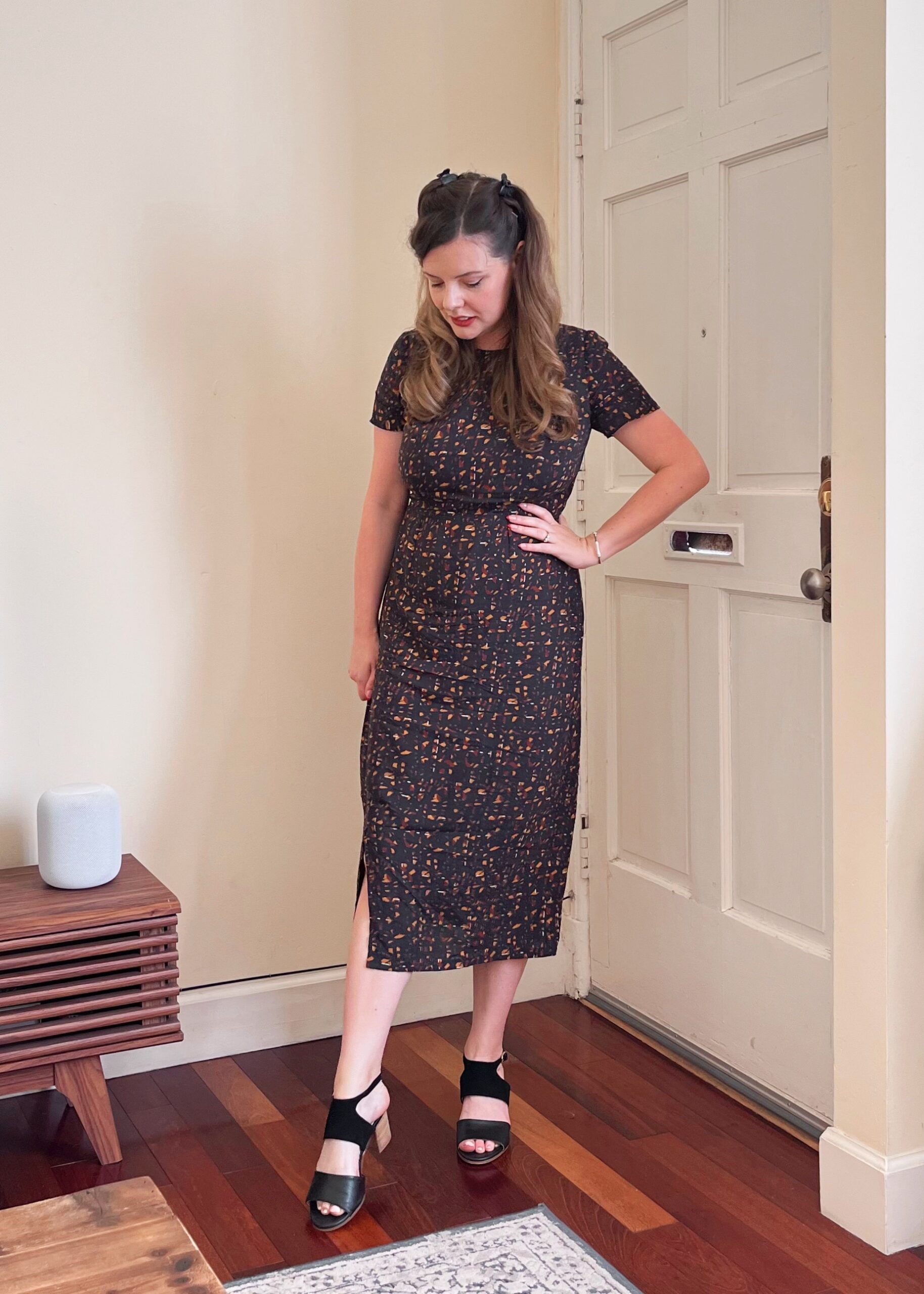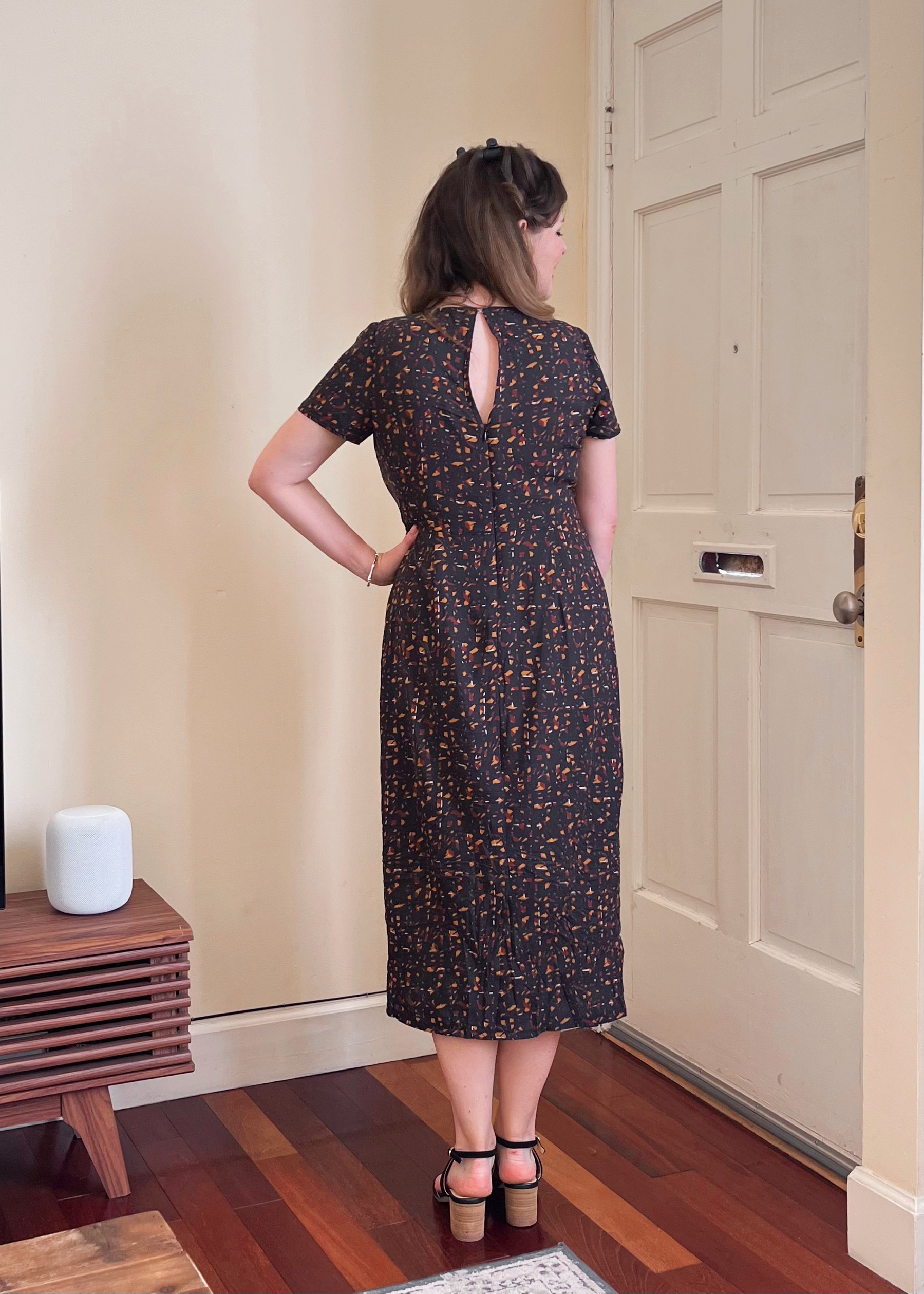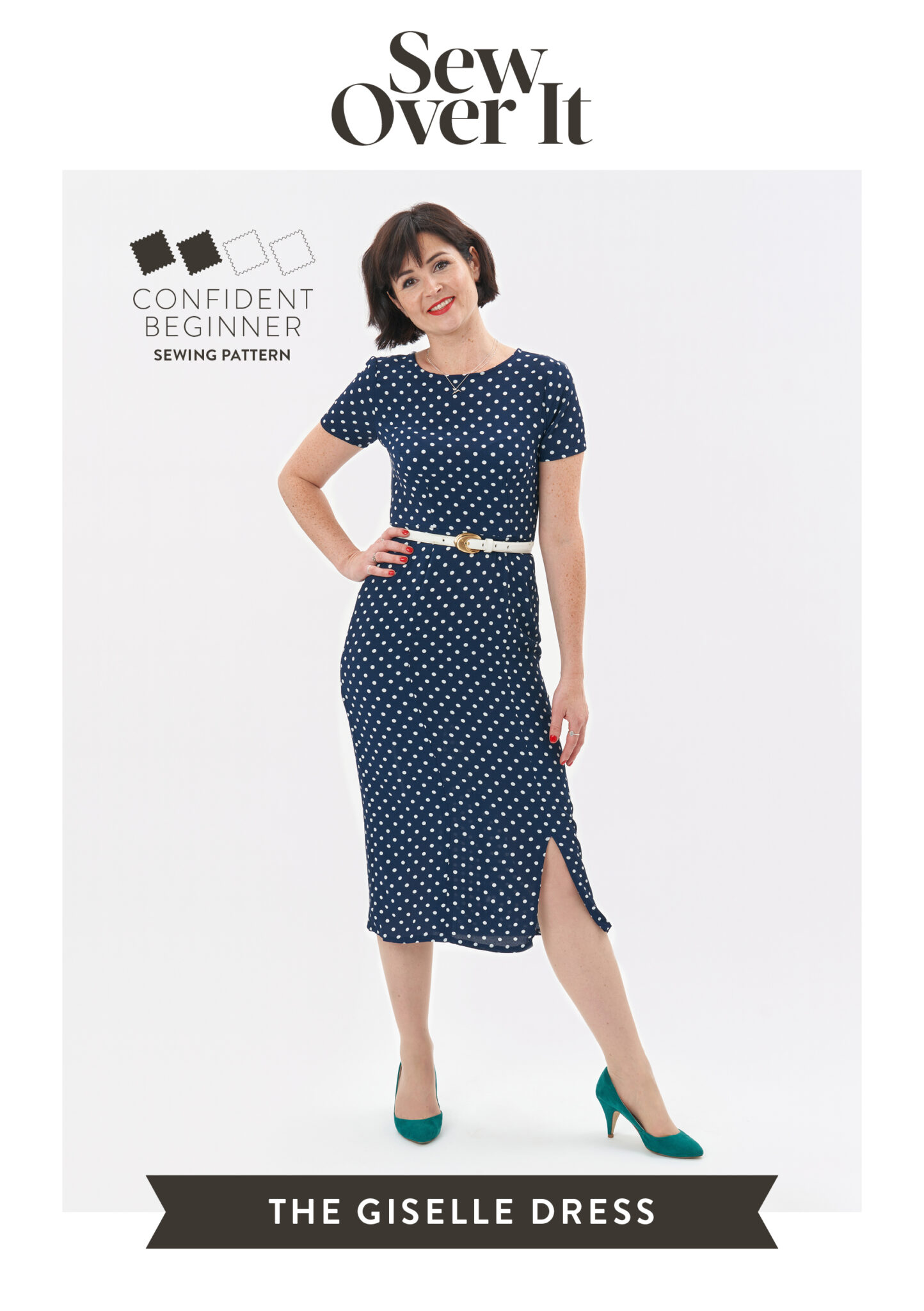 Finding the right pattern for this fabric was a bit of a journey, truth be told. I toyed with several ideas, even cutting out a different bodice for a different pattern initially, before I landed on the Sew Over It Giselle Dress. The Giselle Dress is a semi-fitted sheath dress, with a panelled midi-length skirt with an optional knee-high split, short sleeves, and a round neckline. The back closes with an invisible zip and keyhole opening, and the neckline is finished with self-made bias tape. It is a real versatile pattern with elegant style lines that would be great for hacking — I am already imagining adding billowy bishop sleeves or a twirly circle skirt — but I went for keeping it original this time! I bought the PDF pattern several months back at 50% off and decided now would be the time to take the plunge on it. I spent one evening taping together multiple sheets of paper and making up a toile, before learning the hard way that A4 is not the standard paper size in America *facepalm*. After another evening of taping, tracing and toiling but using the right configurations this time, I was happy to cut into my modal and finally make something from it 😊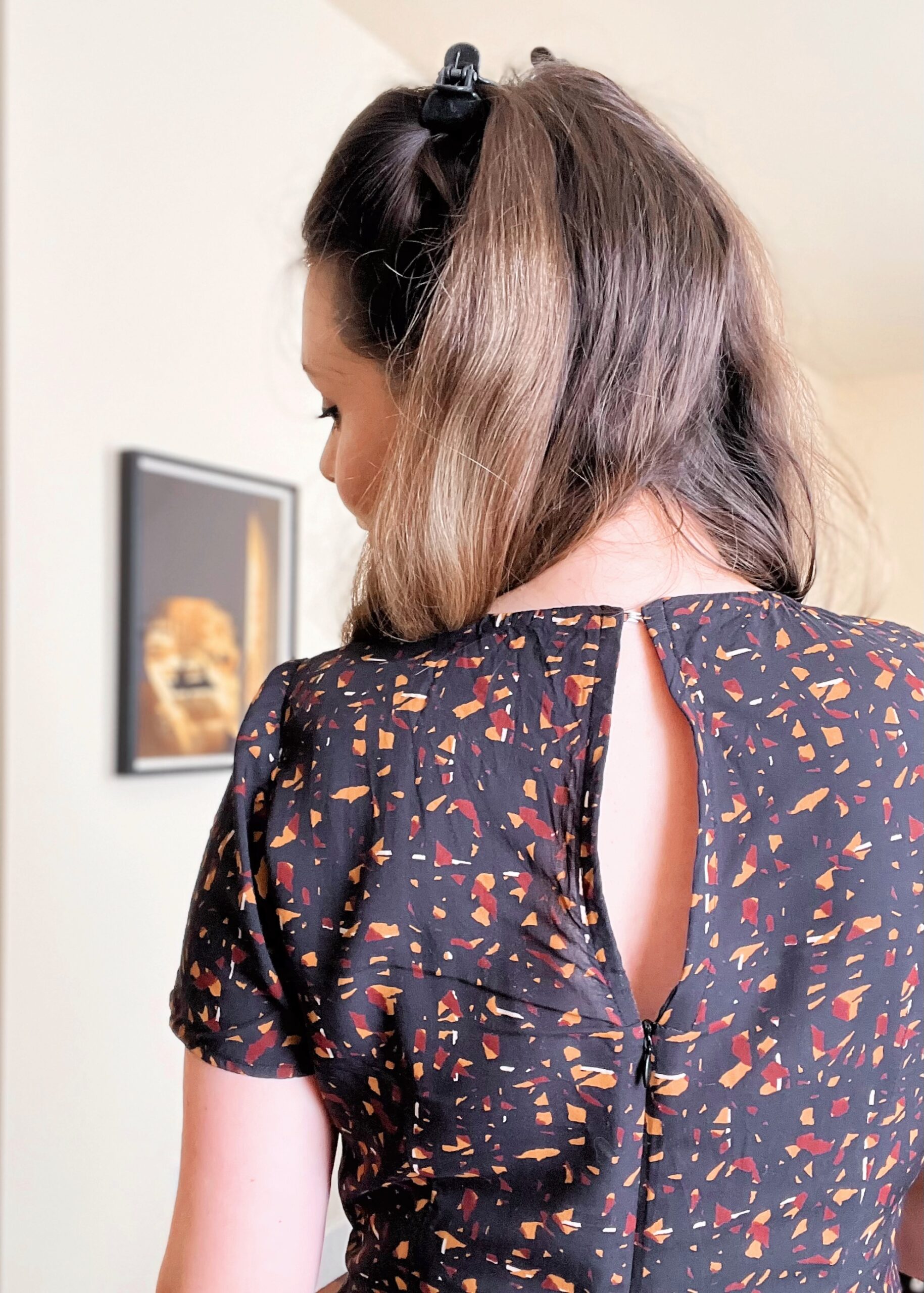 Looking at the finished garment measurements, I opted to make a size 12 and did a FBA for extra room at the bust. I don't often go for more fitted dresses like this, so I wanted to make sure I had plenty of breathing room in this dress. I do have a little excess ease at the waistline and through the hips, but nothing so irritating I feel like I need to go back and take it in. Construction was incredibly straightforward too, with nothing too tricky whatsoever. I decided to make life harder for myself and used French seams throughout this dress — I am bereft of my overlocker, so fancy seams to keep everything looking pretty on the insides is my current MO while I am out in San Francisco! I found a guide on how to neatly end a French seam above a split, which was really helpful and a technique I would certainly try again. I finished the centre back seam with bias tape. The only thing I am still finding tricky is neatly finishing the neckline with bias tape; I ended up slip-stitching mine in place at the end, as my original machine stitching made it look really bumpy. Help — anyone got any fail-safe advice on sewing a smooth bias-bound neckline?!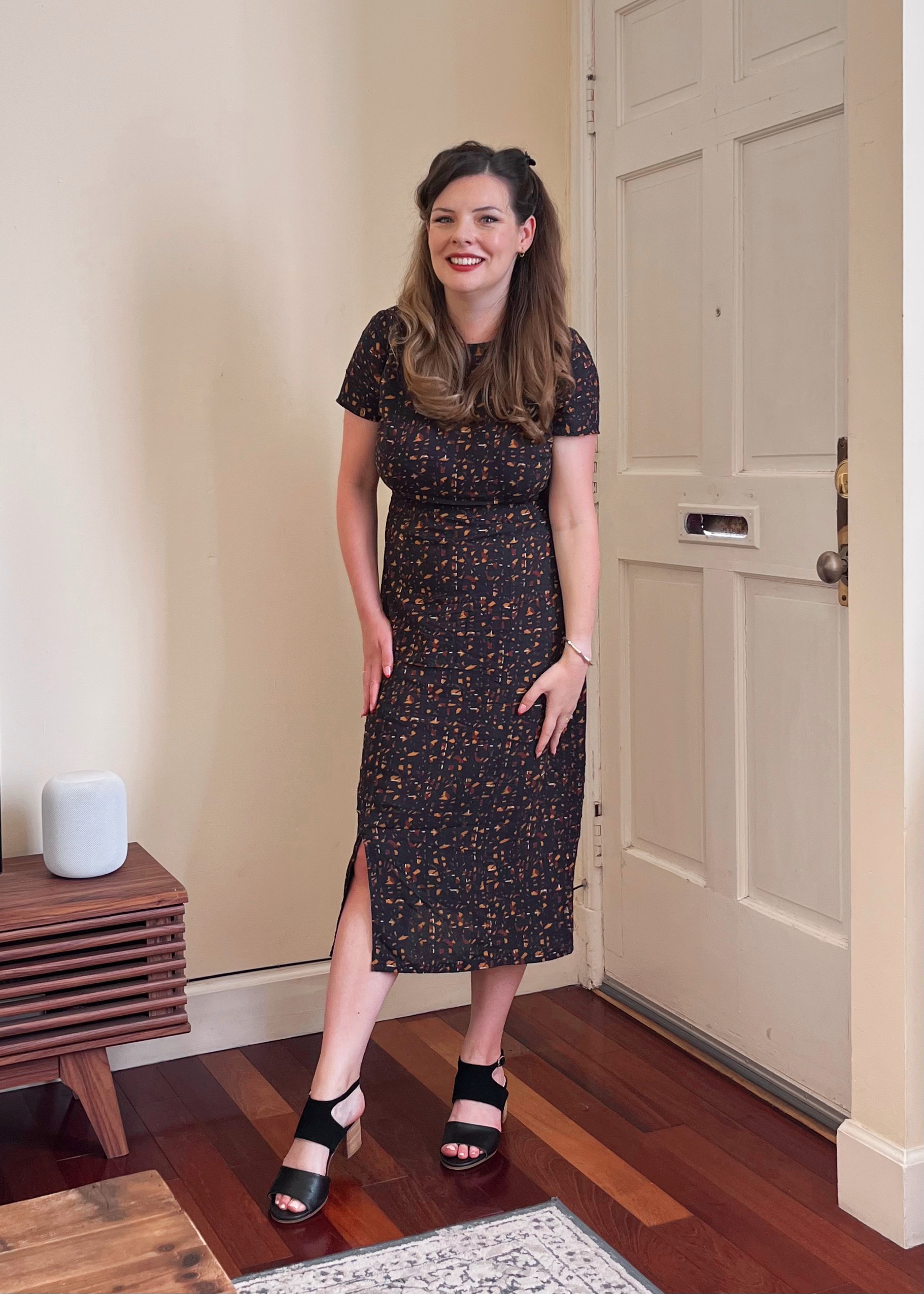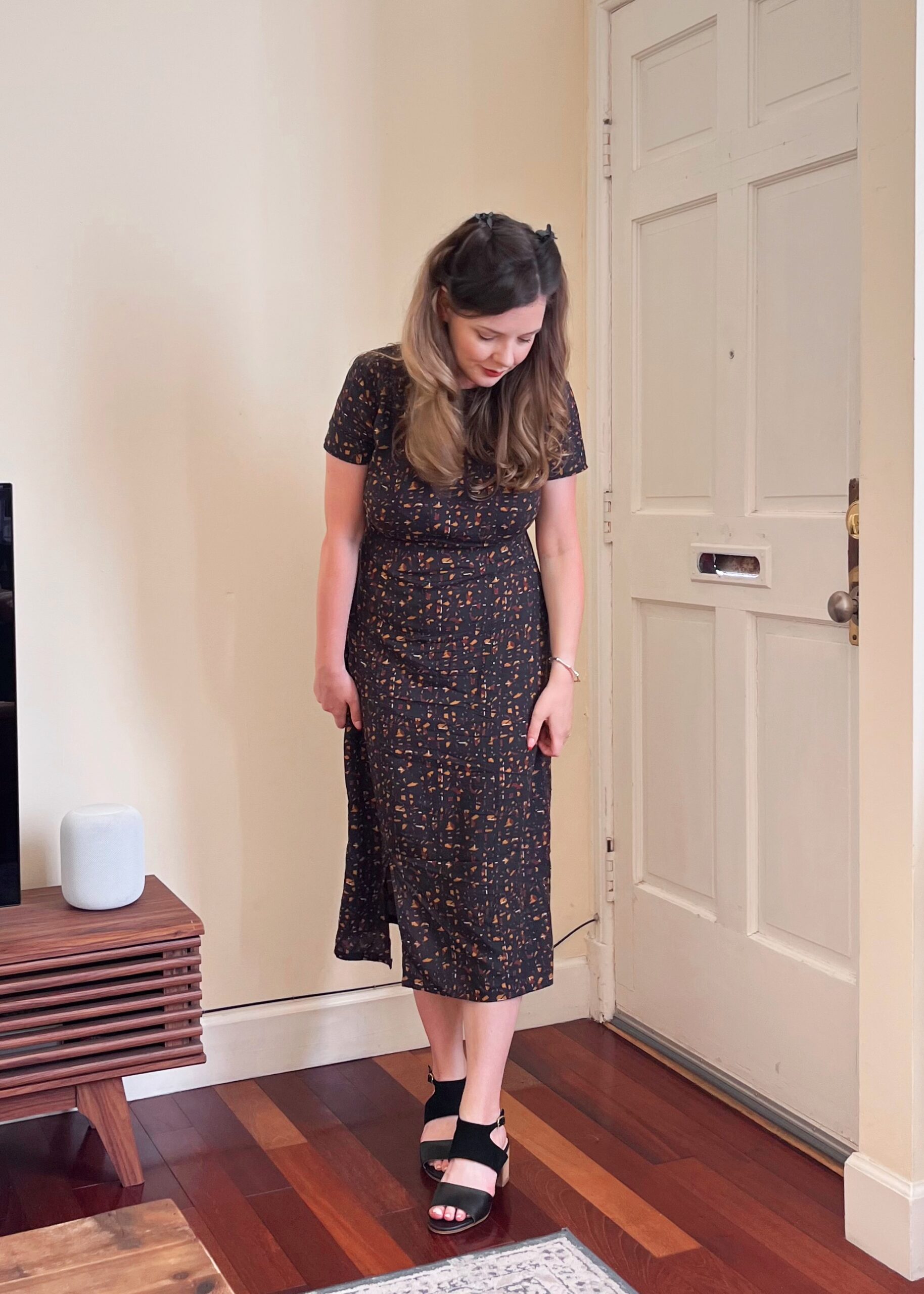 I am actually pretty surprised by how much I like this dress; this silhouette of a long, dark column is quite a departure of my usual style, and yet I am into it? I am excited to do some pattern hacking of this dress, as there is a lot of inspiration on Instagram, but I think if I were to make this dress again, I would shorten the skirt a little and increase the height of the split.
Sew Over It Giselle Dress
Size 6 – 30
Bust: 31" – 57"
Waist: 24" – 50"
Hips: 34" – 60″