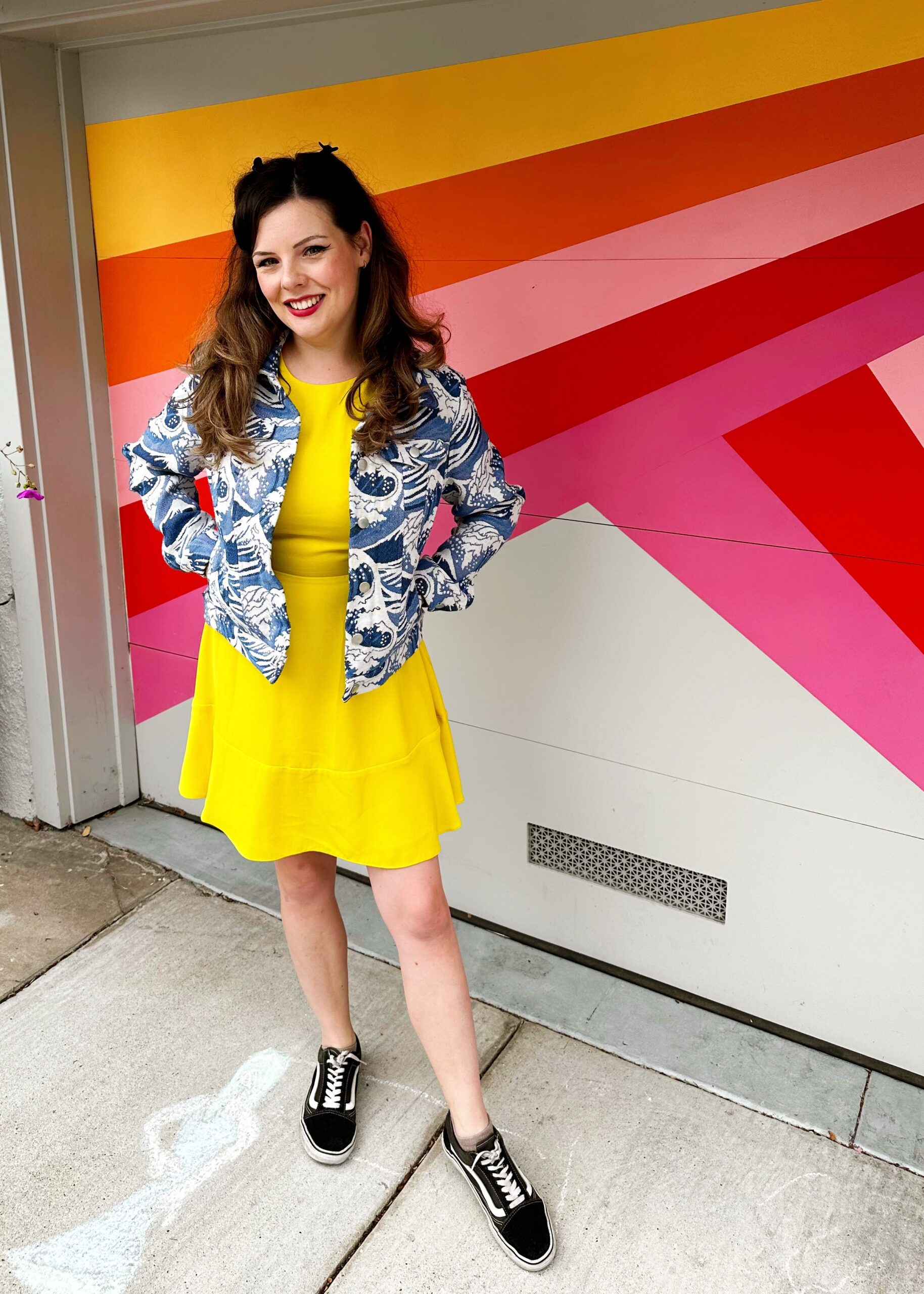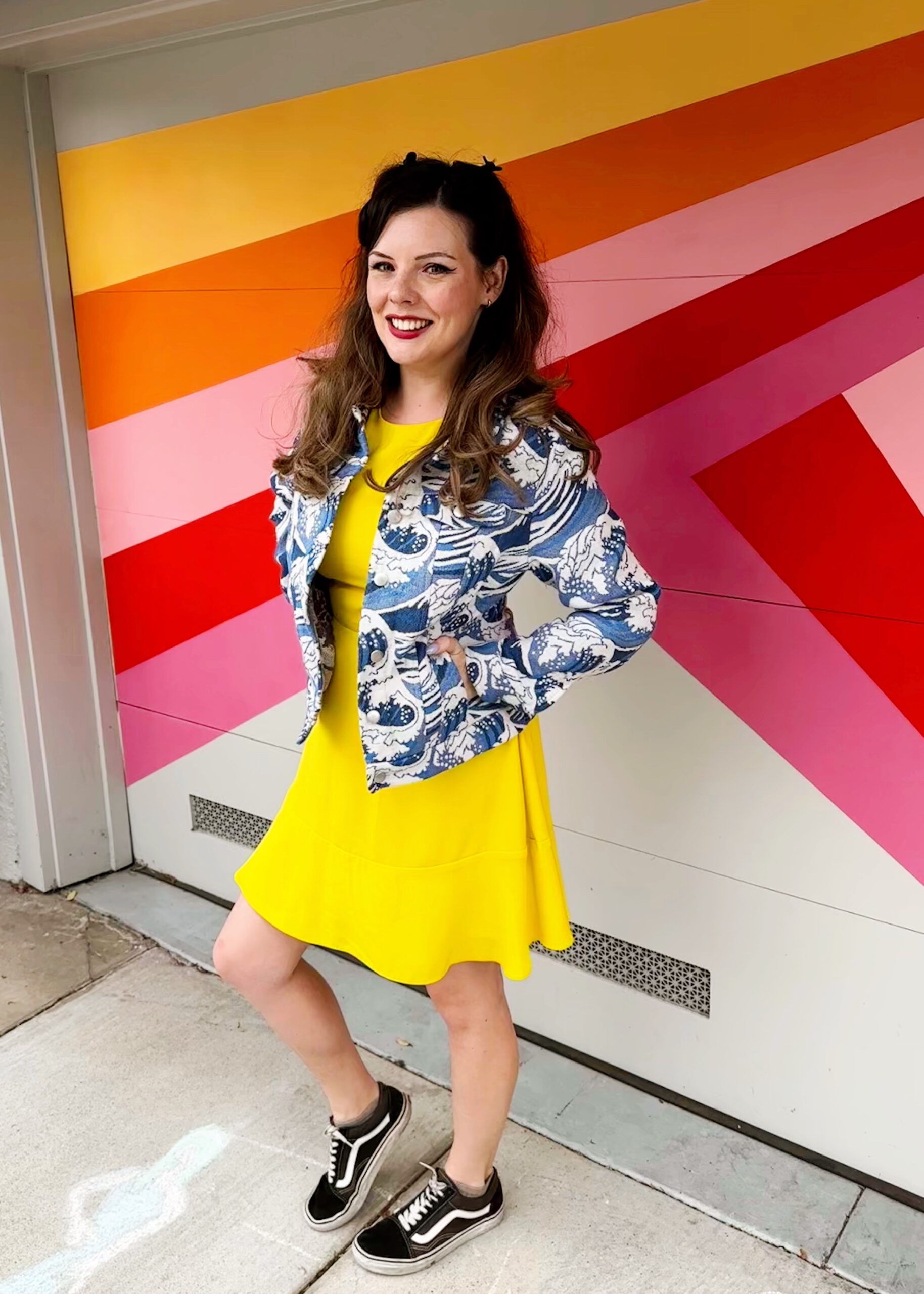 Ever since I made my first coat a few months ago, I have been on a real outerwear kick, and this particular project has been a long time coming. This Itch to Stitch Atenas Jacket was on my Make Nine 2022 plans; I managed to get most of the pattern pieces cut out in October, before wimping out at the prospect of doing welt pockets and stuffing it into my UFO (unfinished objects) box. Luckily, I was feeling braver to tackle this jacket in July and now that it is finished? L.O.V.E. ♥️ This pattern was a total delight from start to finish, and it has already swiftly become one of my most worn handmade items!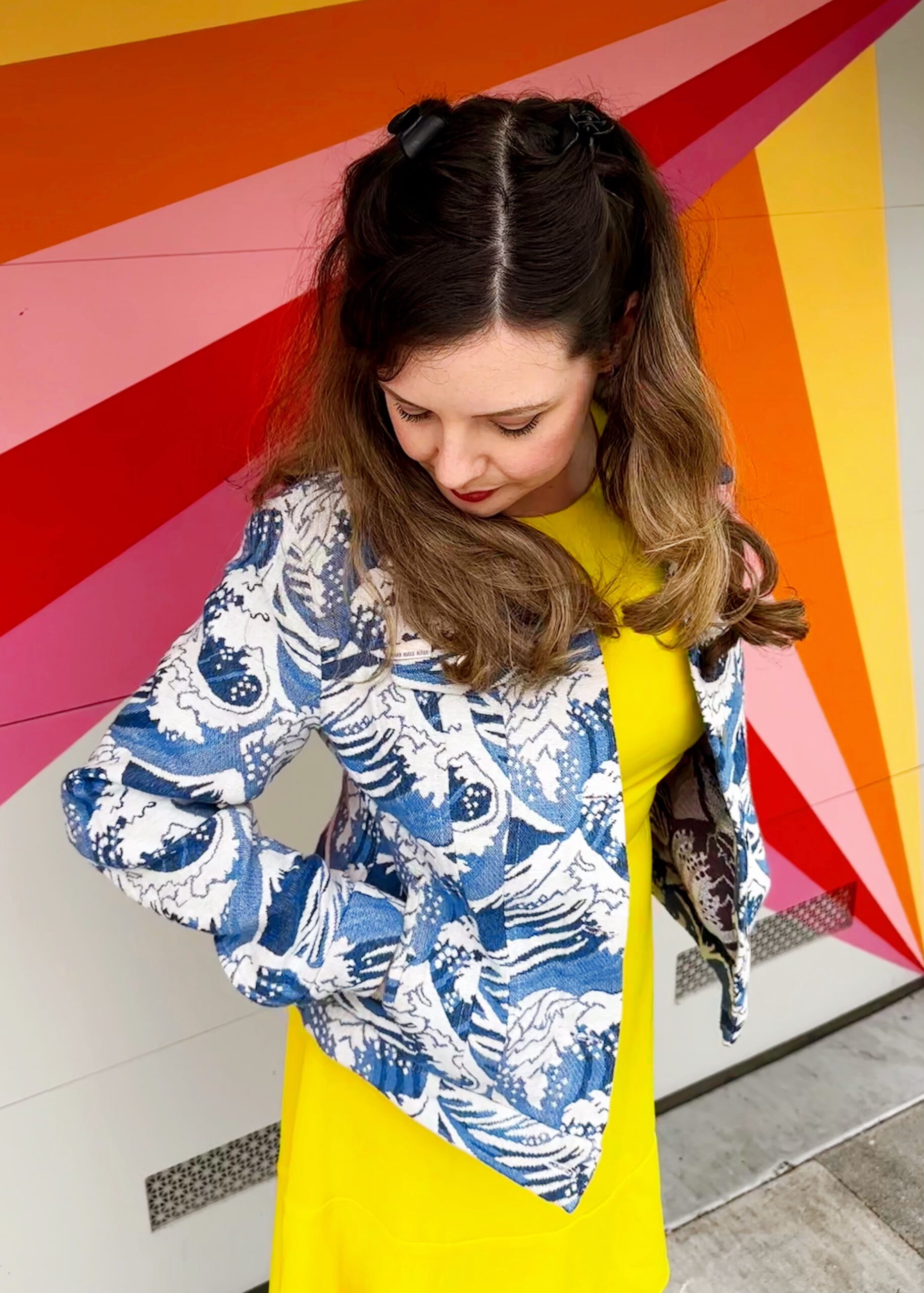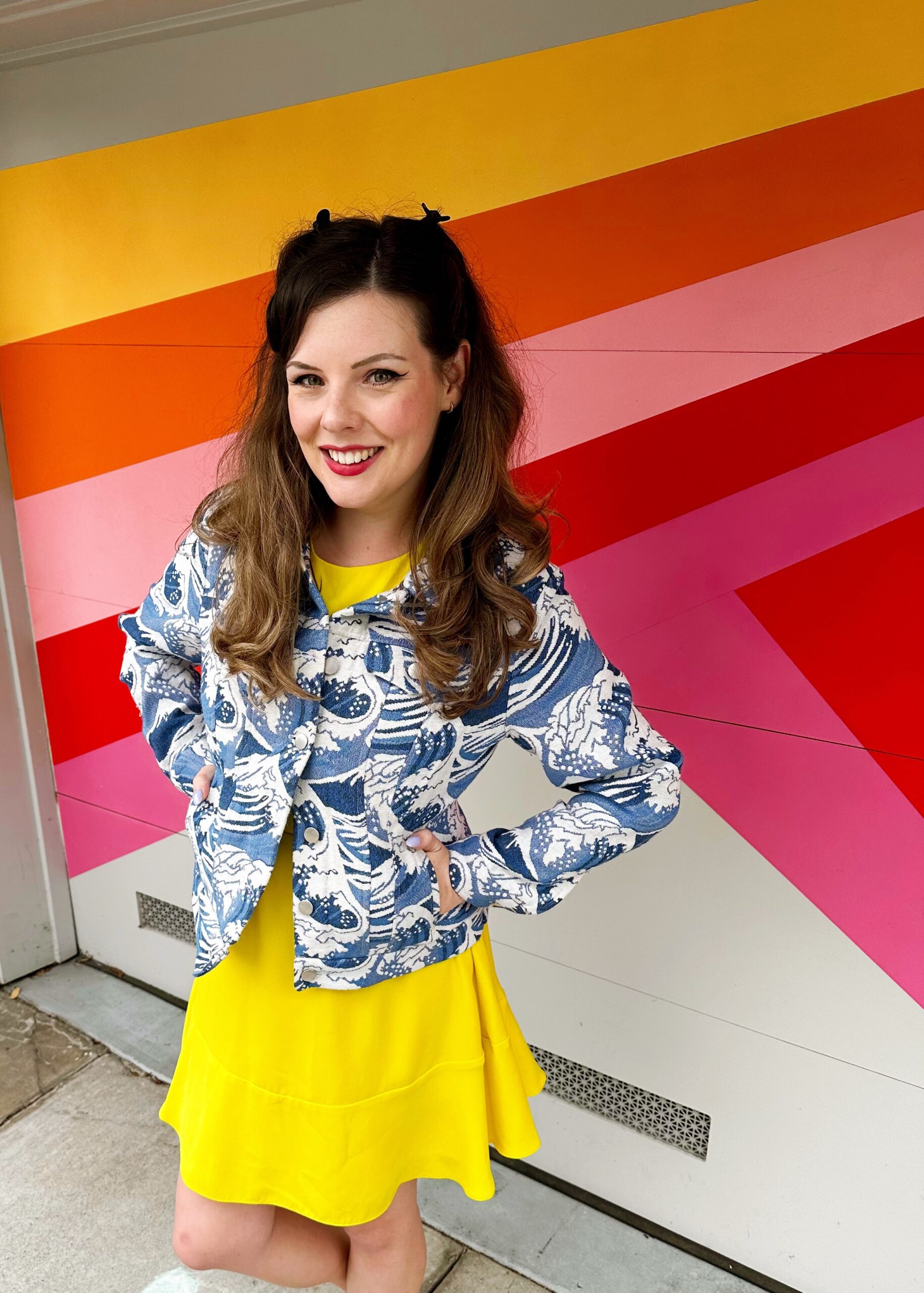 This was my first time using an Itch to Stitch sewing pattern, and I was so impressed with the quality of both the pattern and the instructions. The jacket is full of these little, additional design details that really tie together a timeless denim jacket: chest pockets with flaps, welt pockets, flat-felled seams, buttoned side tabs at the bottom band… The main jacket has a really classic look, with double princess seams in the front bodice, front and back yokes, slightly dropped shoulders, and buttoned cuffs with a sleeve vent. One detail I loved was the inclusion of multiple bust cup options (A, B, C, D and DD), which allows a really great fit. I made up a Size 6 with the C cup, and can comfortably button up this jacket if needed.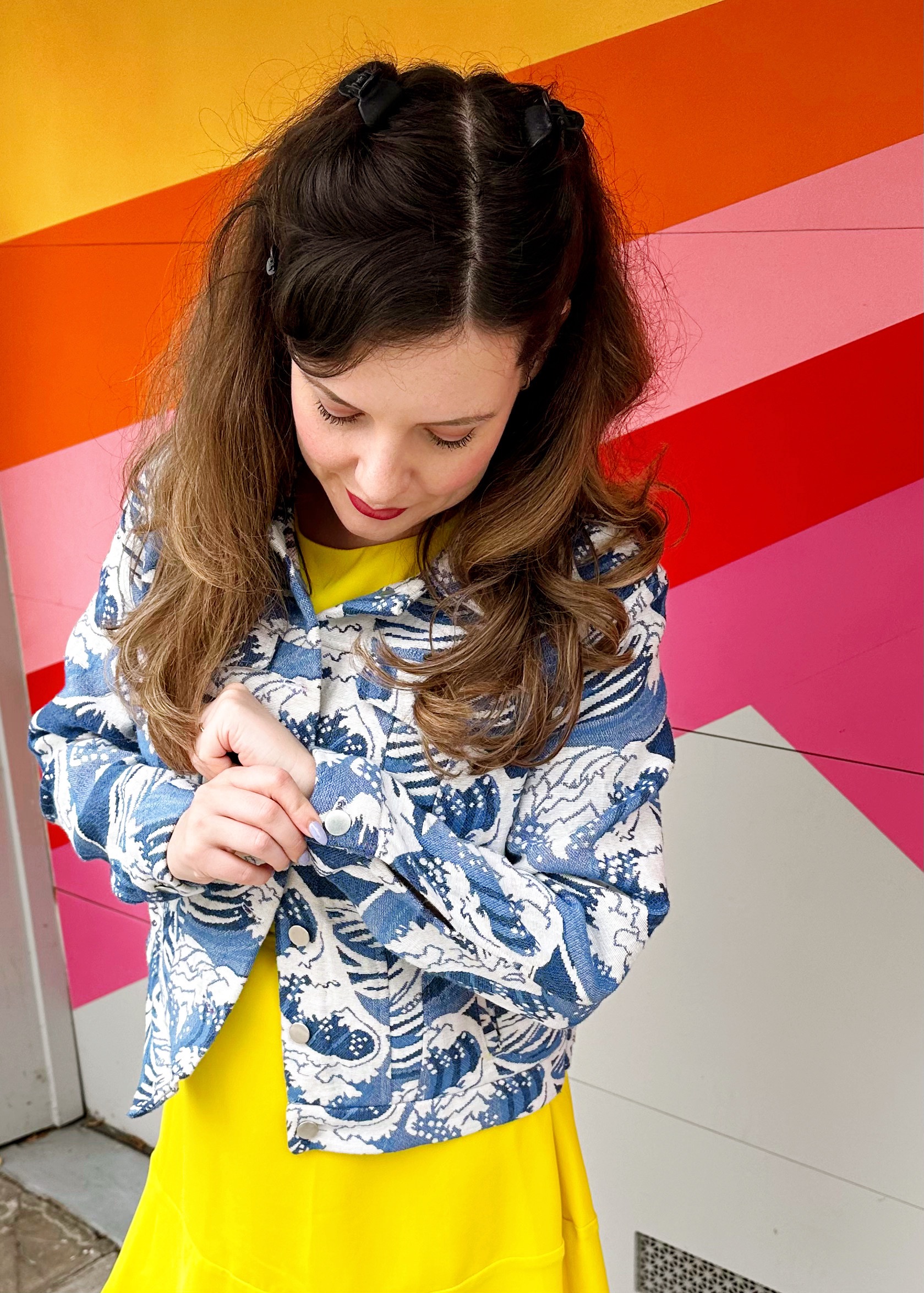 The Atenas Jacket requires approximately 2m and can be made up in a variety of crisp, medium-weight fabrics, such as twill, canvas, and denim. My fabric is a loose-weave jacquard; it is a designer deadstock from Fabric Godmother that I picked up in an Instagram destash sale. I love the design of the mountain and the wave — it makes me think of the 'Great Wave off Kanagawa' art print. It is a 57% cotton / 43% polyester blend, but it was truly a bit of a monster to deal with. It started fraying if you so much as looked in its general direction and my seams were pretty bulky, so I opted to use faux flat-fell seams and used a really handy guide to help me. I had some issues with attaching the collar, as the notches had frayed away and the junction between the collar and the front band was also fraying at the rate of knots! Luckily, I had enough scraps to recut the collar and attach it properly.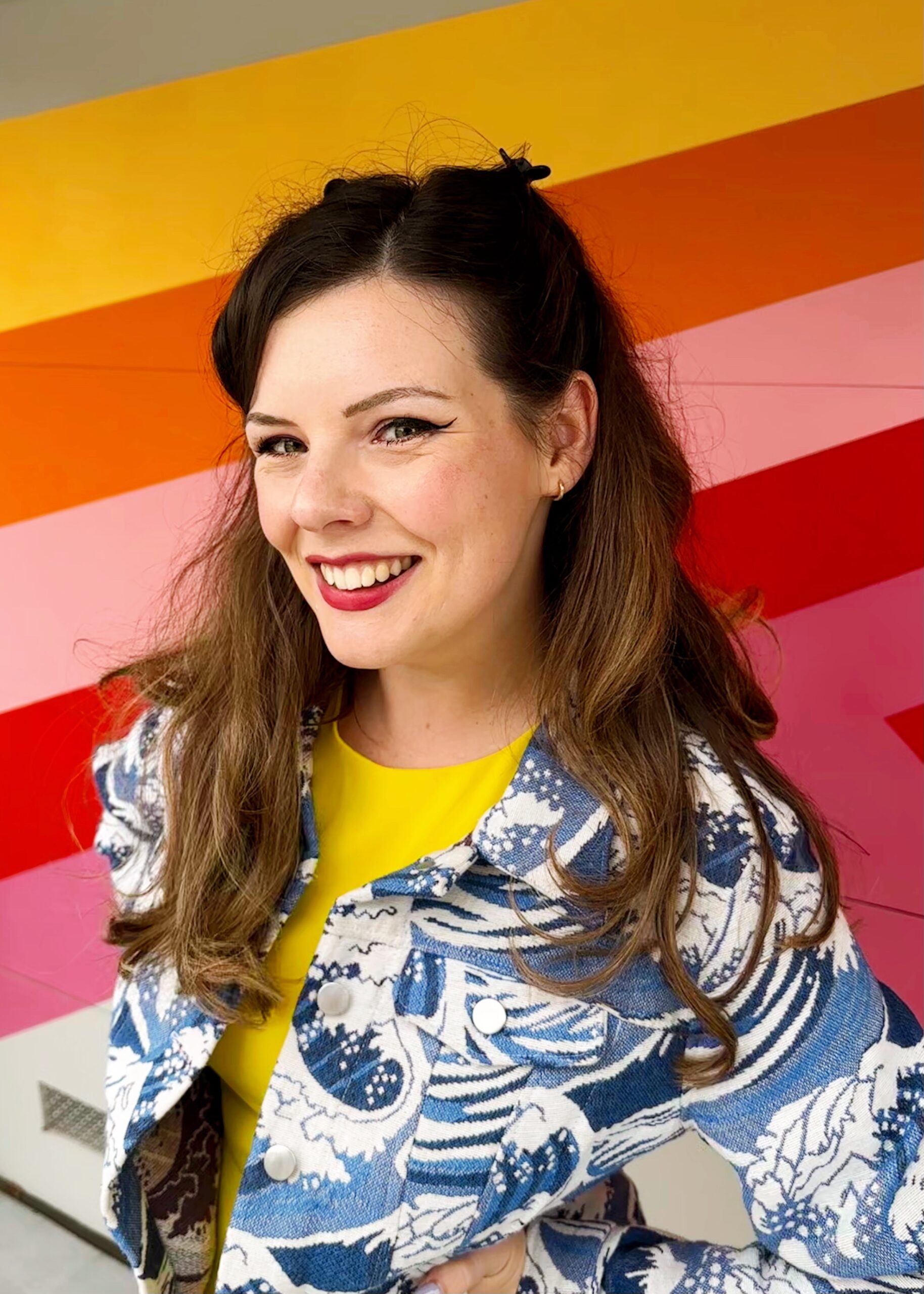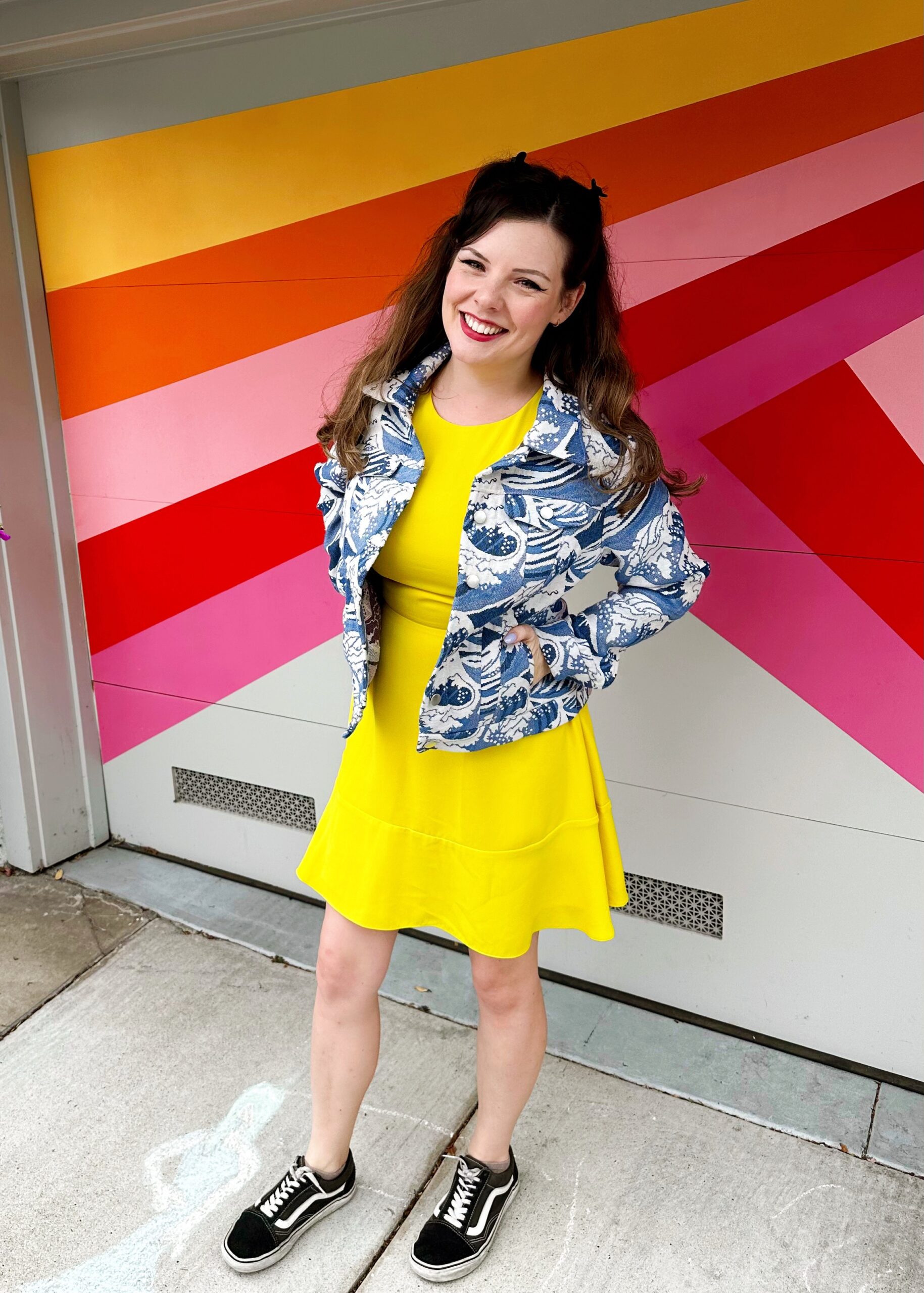 As mentioned earlier, there are some really thoughtful details in this jacket, and the instructions really take the time to explain them thoroughly. For my first ever attempt at making welt pockets, I am thrilled to bits with how they look. The Atenas Jacket is rated 'Advanced', which I think is fair; this is definitely not a quick and easy beginner pattern! However, if you are an improving sewist, I would say take the plunge and go for it — I honestly can't recommend this pattern highly enough.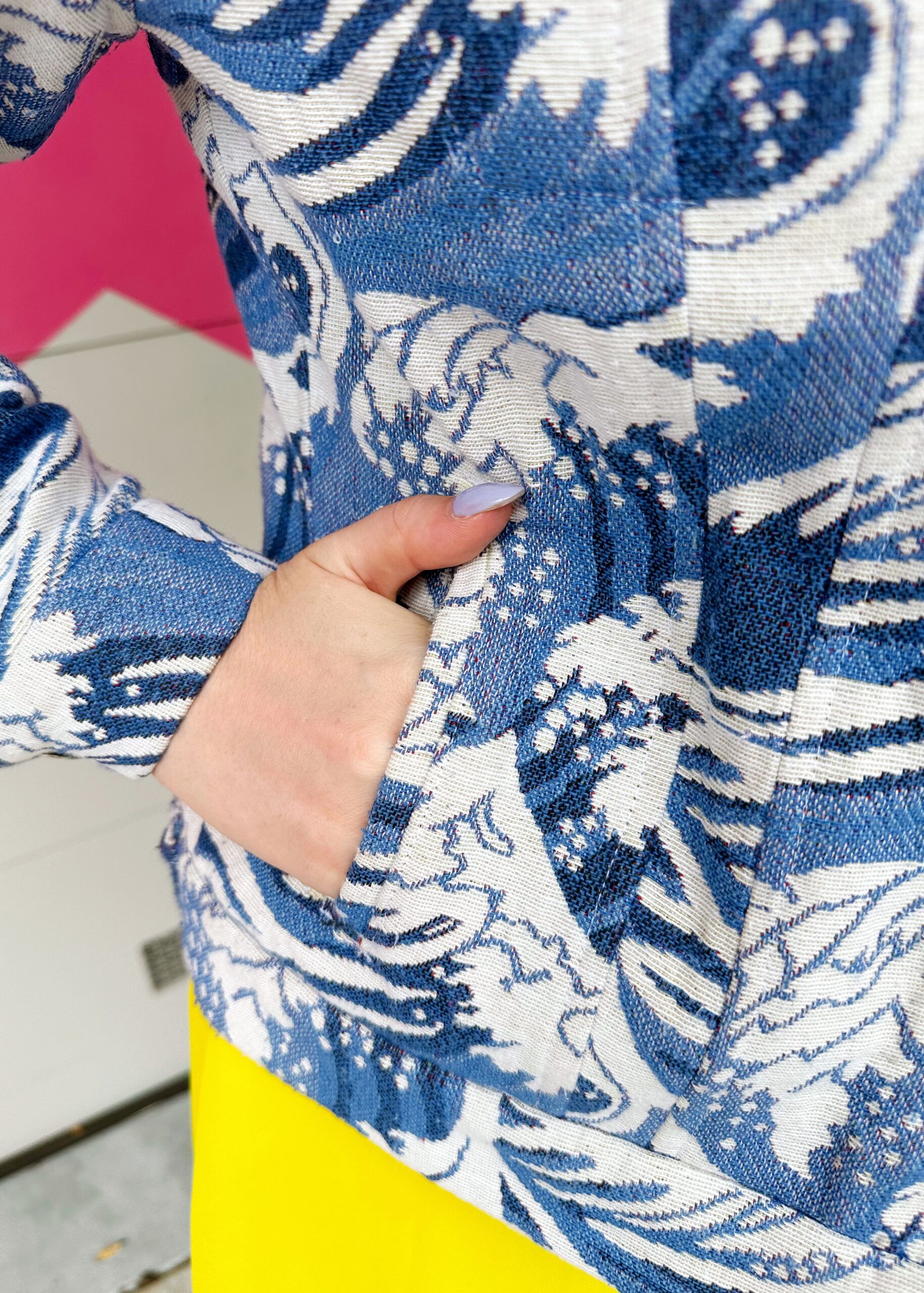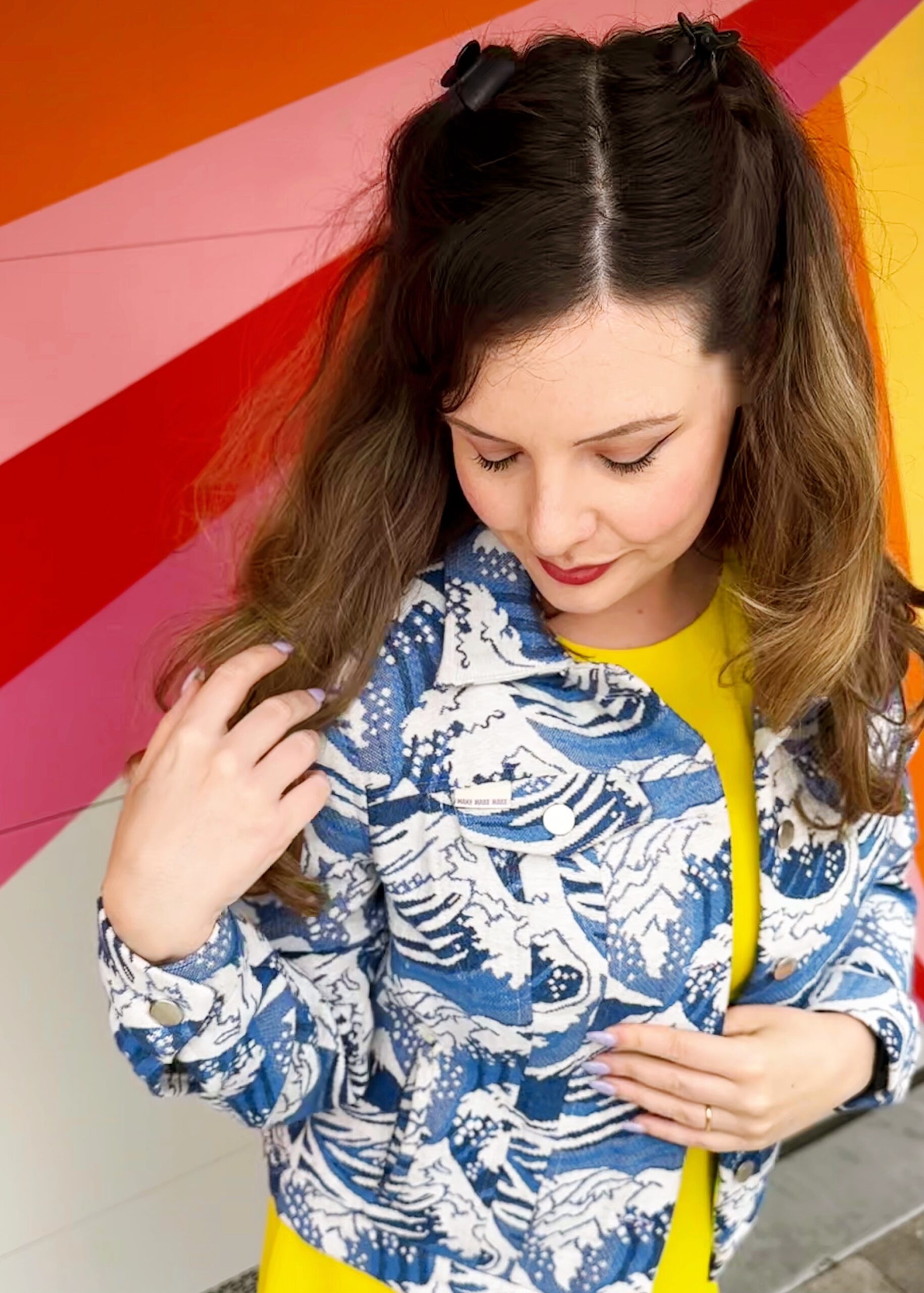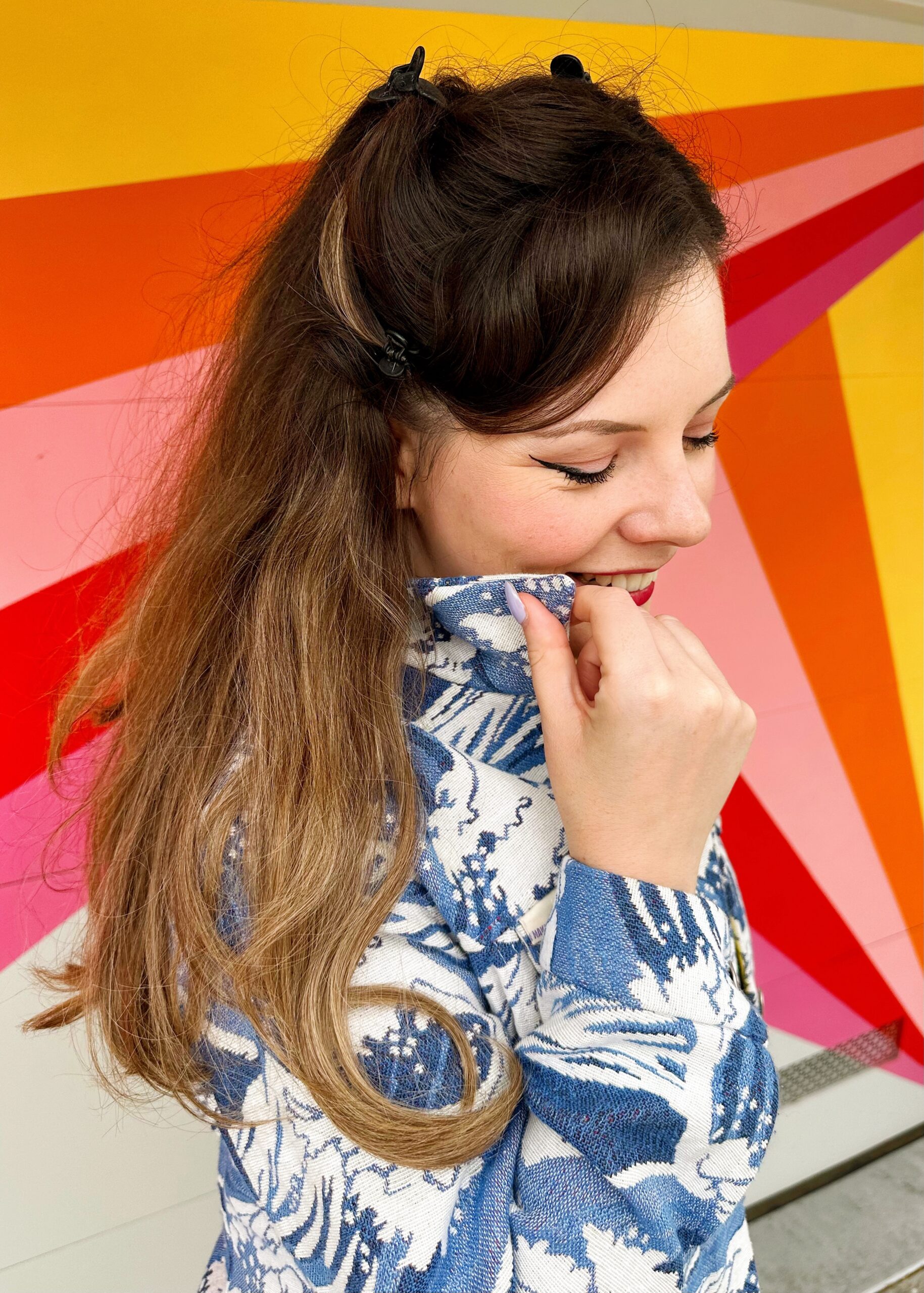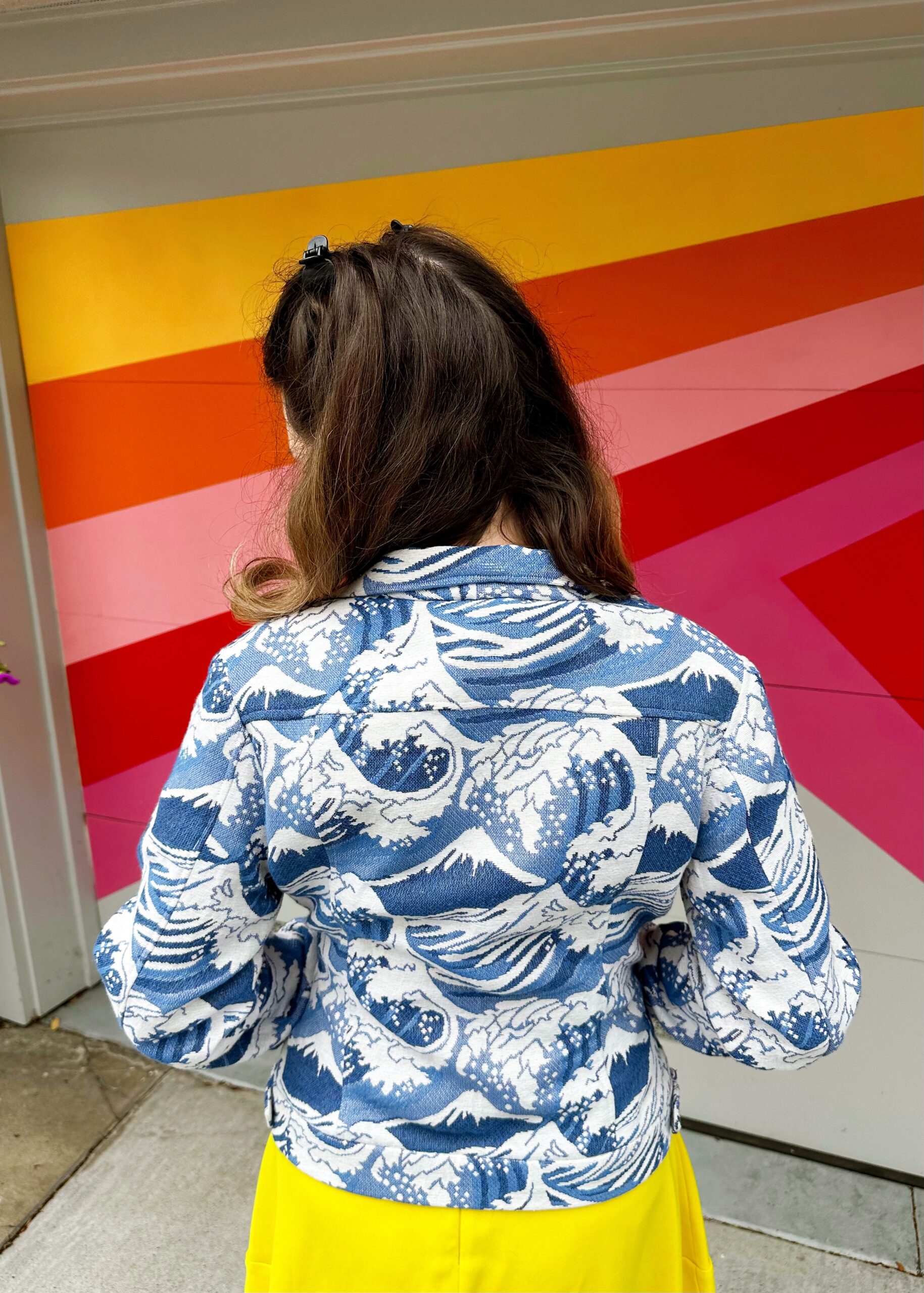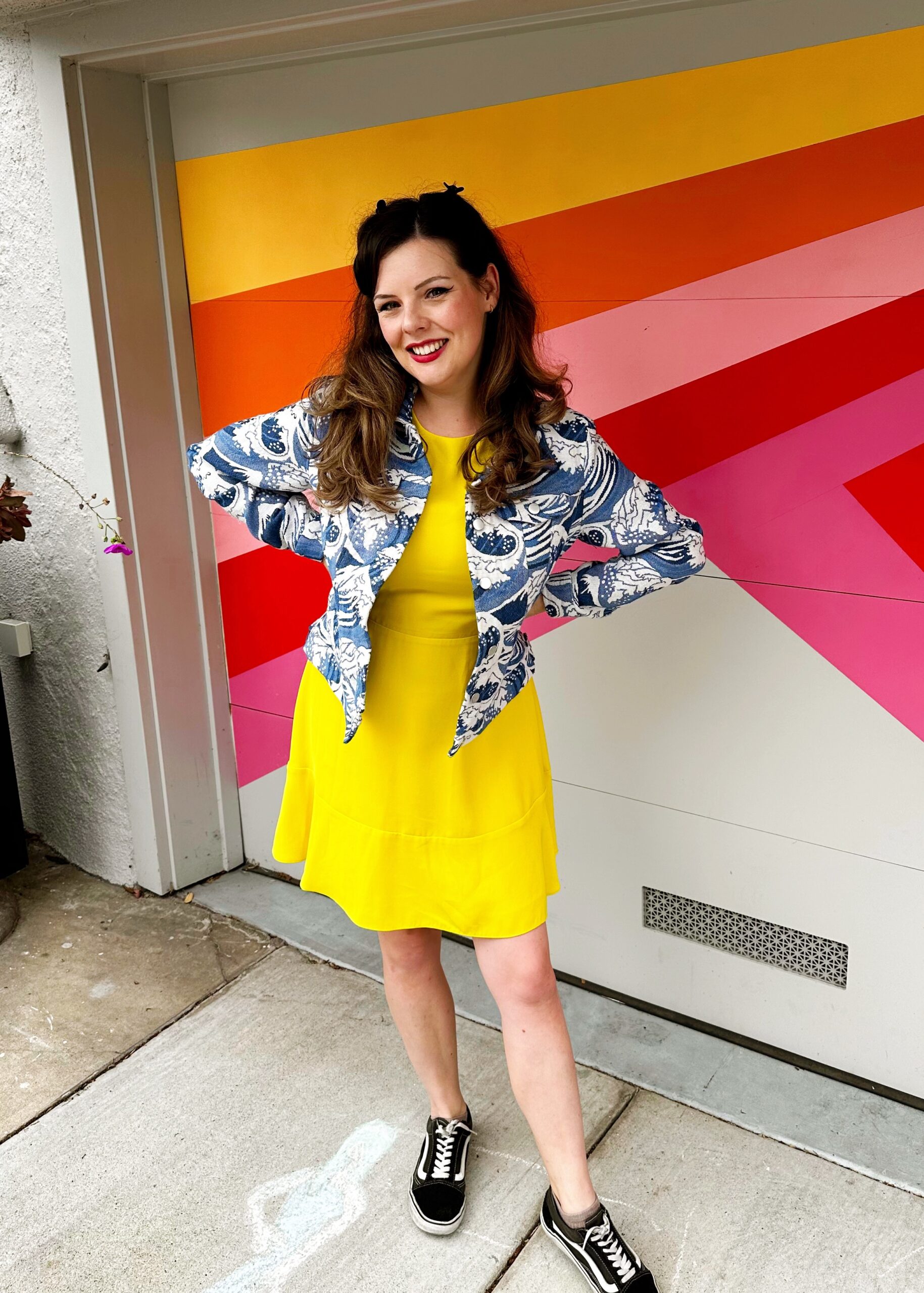 I am so proud of myself for making this jacket; I love all the tiny details, the bold, Japanese-style fabric, the overall fit, just how unique it is. I have received so many compliments from strangers in the street about this jacket, and it actually feels really good to say "well, I made it myself!" 😊 I would also definitely make another Atenas Jacket, potentially in some plain, indigo denim — I think making a classic denim jacket to complement this jacket would be pretty cool too!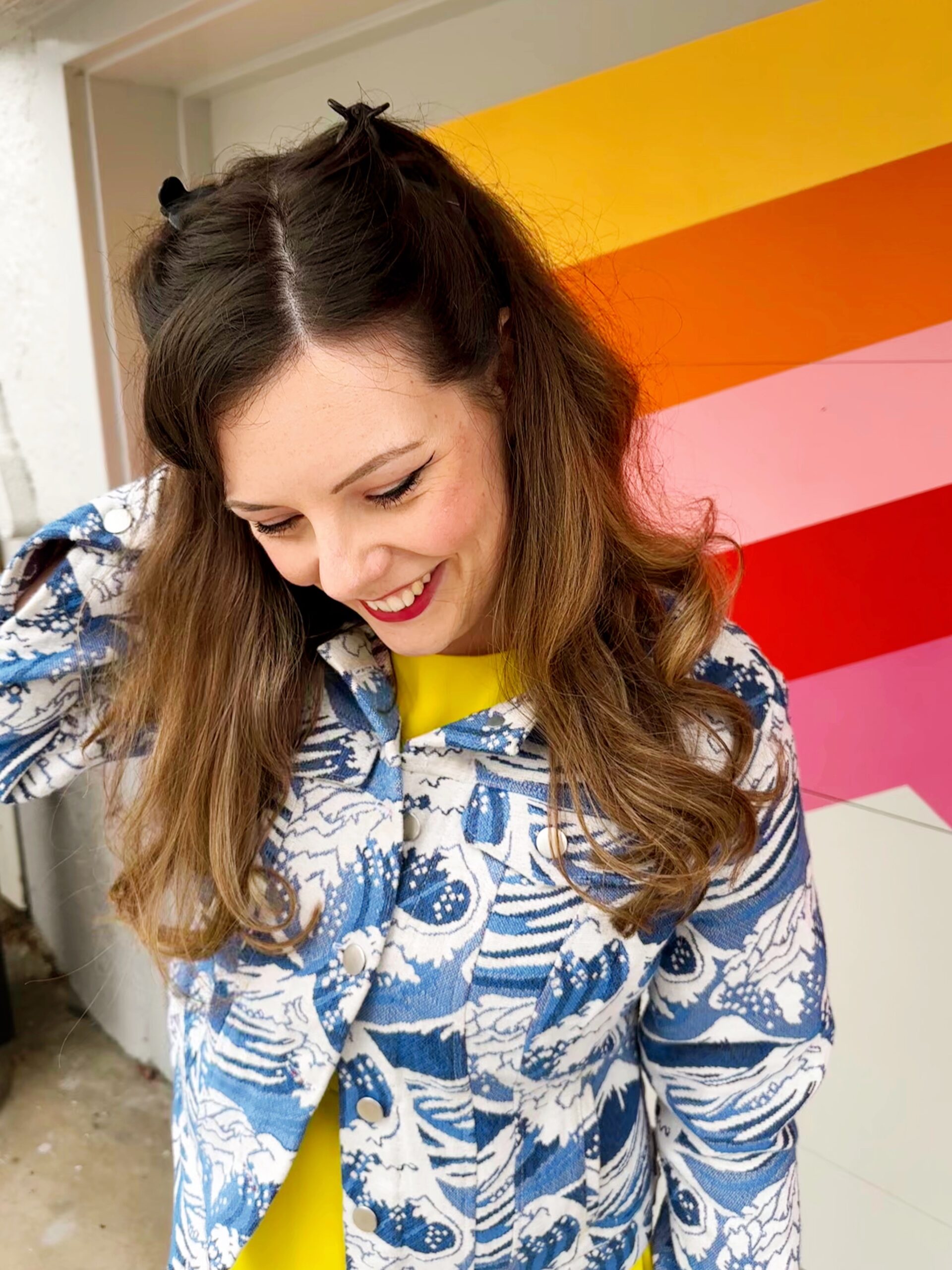 Itch to Stitch Atenas Jacket
Size 00 – 20
Bust: 301⁄8" – 491⁄4"
Waist: 253⁄8" – 401⁄2"
Hips: 331⁄8" – 481⁄4"