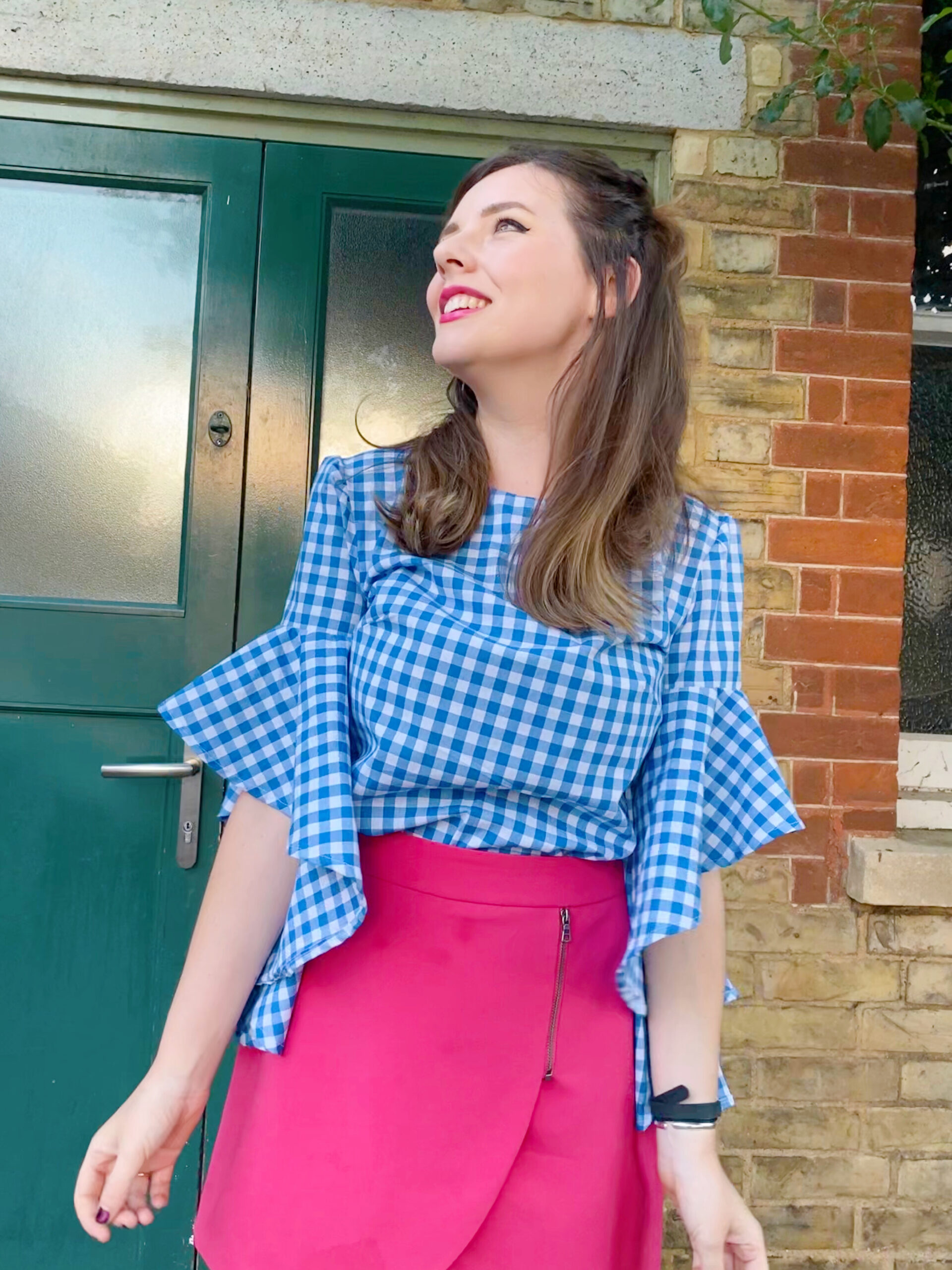 One of my favourite parts of sewing is feeling inspired by ready-to-wear fashion, and then thinking how I will make it 'mine'. Perhaps I will see a dress with an interesting skirt style, but the back bodice is not bra-friendly; no matter, because I can change that to something that works for me when I create my own version. Being able to pick and choose design elements is incredibly freeing.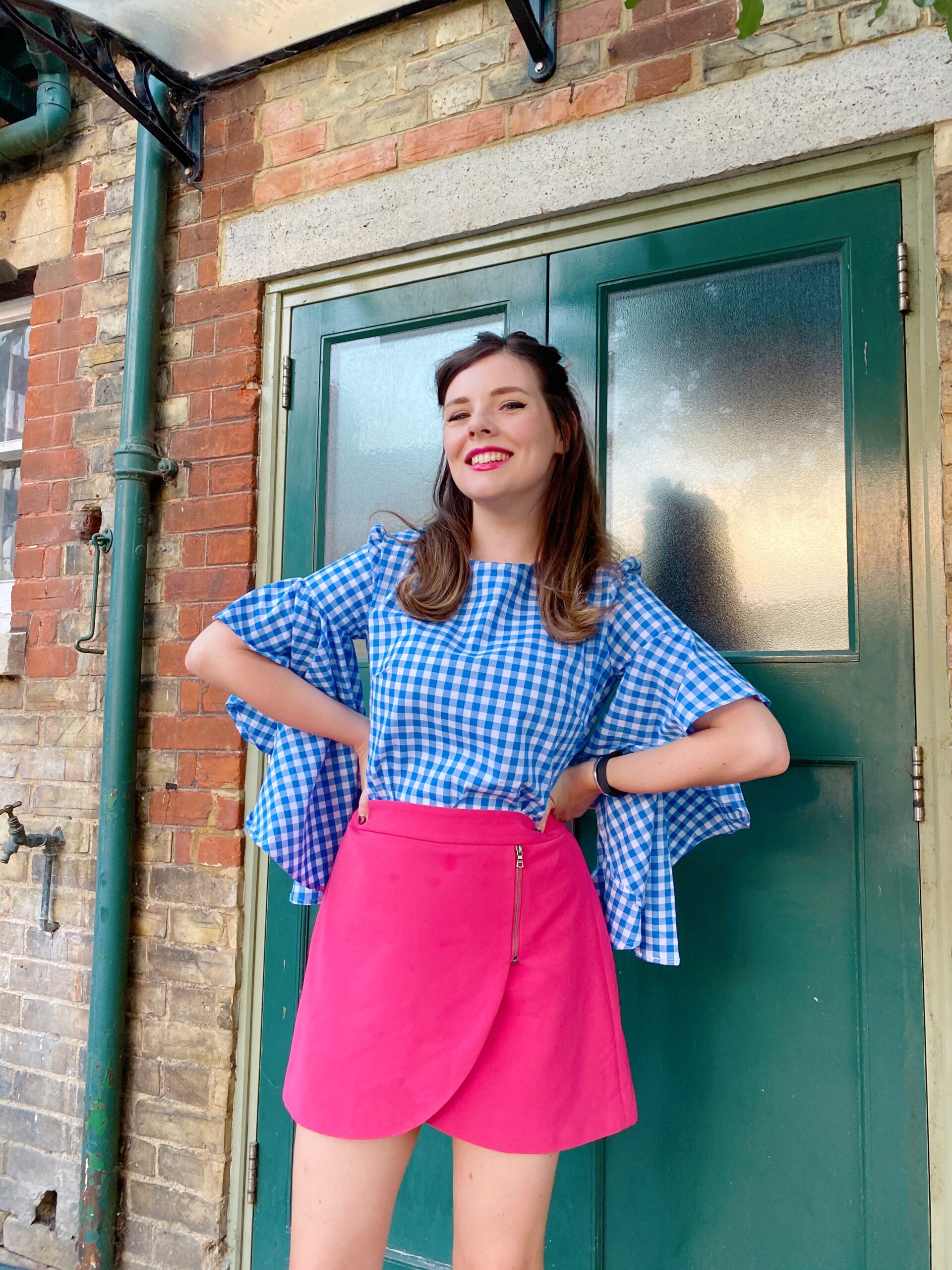 The inspiration for my newest make came about from me idly browsing the Anthropologie sale and spotting this linen top. I was immediately drawn to the gingham print and those beautiful, fluted sleeves, but I wasn't as keen on the oversized, baggy fit, so I scrolled past. Still, I couldn't shake the thought of a more fitted gingham top, with truly, truly outrageous waterfall sleeves… and luckily I got a match made in heaven with McCall's 8161 and this gorgeous royal blue cotton gingham.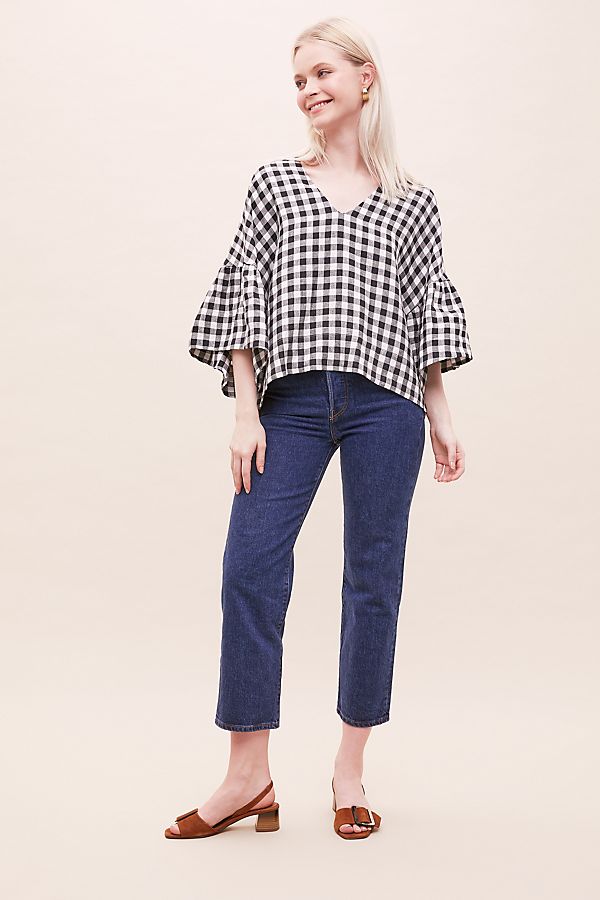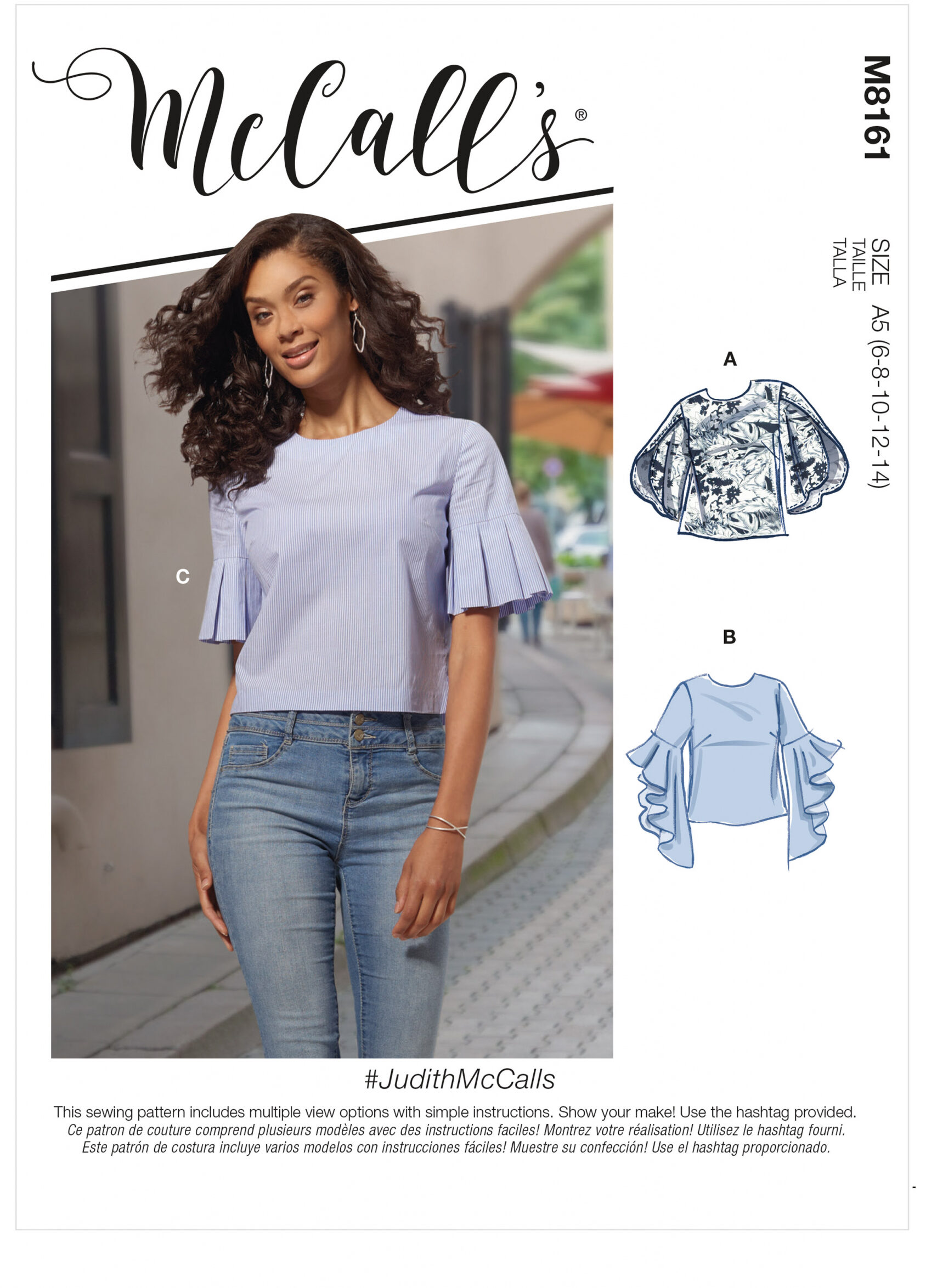 M8161 or #JudithMcCalls (formerly M7542) is a nifty little woven top pattern; it comes with separate cup-size pattern pieces (which removes the need to do an FBA/SBA), it is semi-fitted through the bodice and you can either have a cropped length or a longer length, and there a five sleeve options: View A has tulip sleeves, View B has waterfall sleeves, View C has pleated sleeves, View D has flounced sleeves, and View E has bubble sleeves. Phew!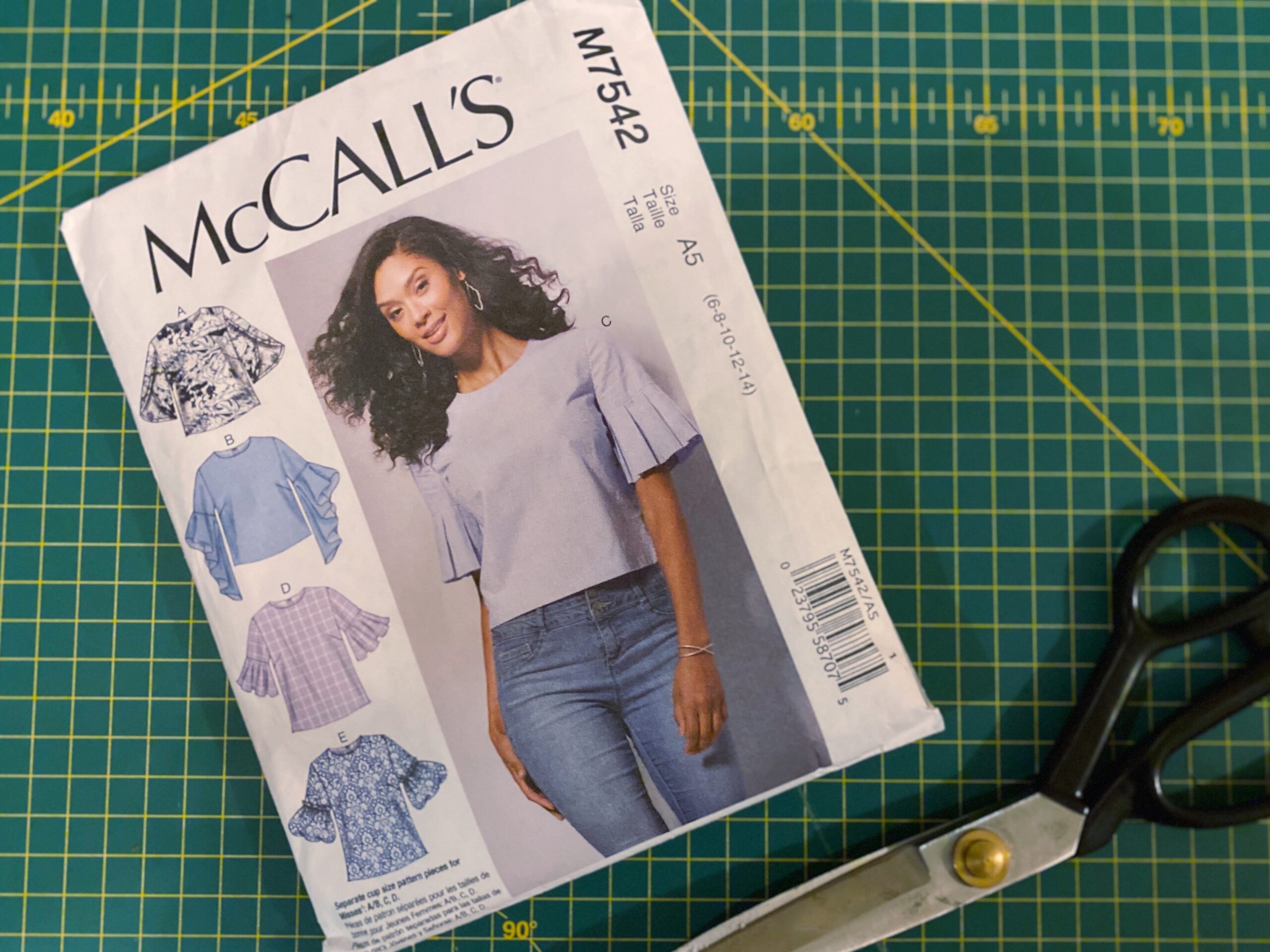 I went with View B with the waterfall sleeves at the longer length, as I wanted to have the option to either tuck this top into high-waisted skirts or leave it loose over jeans. This pattern is perfect for a beginner, as there is nothing particularly challenging in terms of construction and I managed to finish it fairly quickly. That being said, the narrow hem on these sleeves took forever, so set yourself up with enough tea and biscuits before you start them!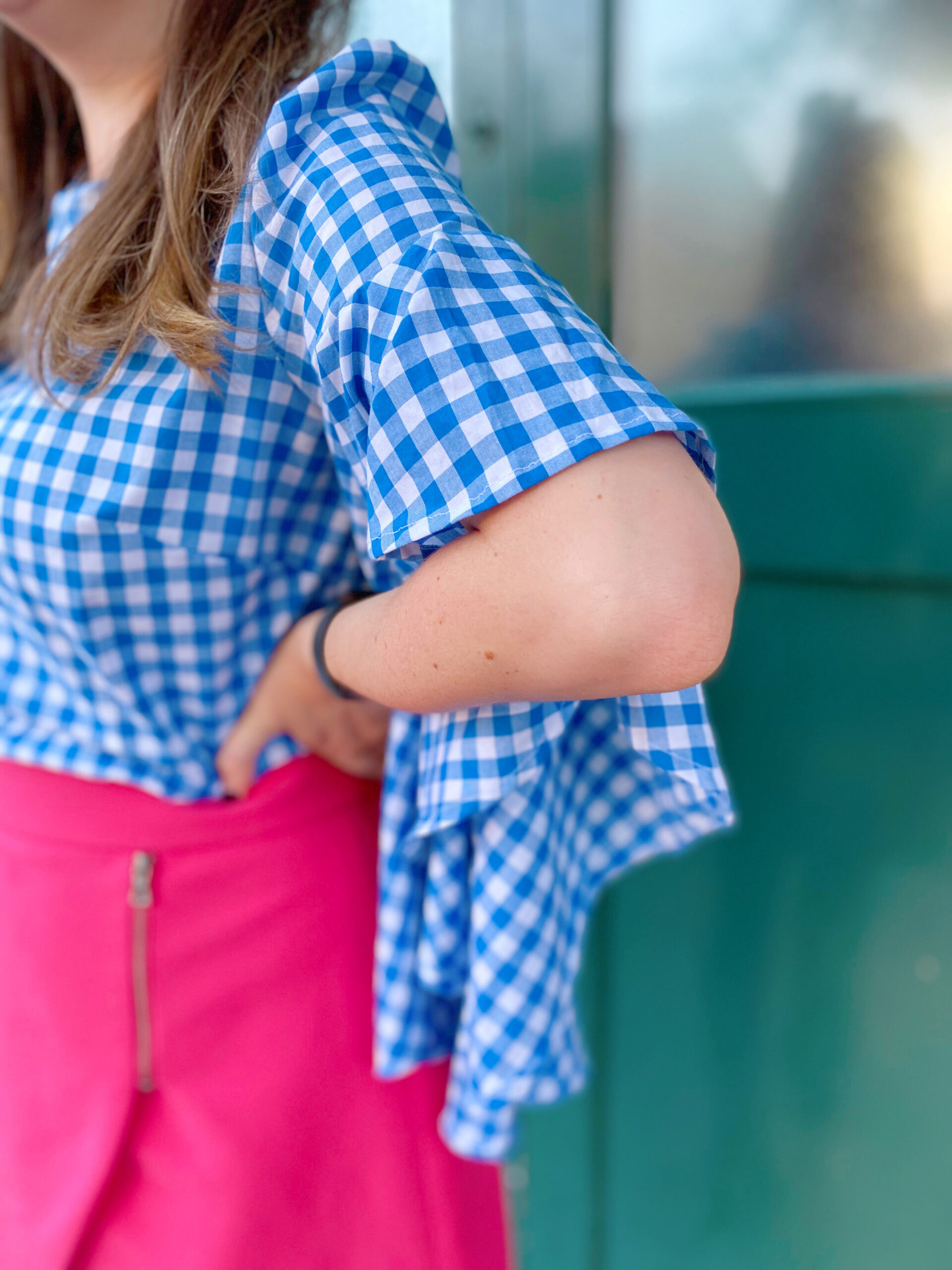 As I knew the wrong side of the fabric would be visible with these sleeves, I wanted to make sure the gingham was yarn-dyed and not printed. Luckily, Sew Me Sunshine have got some beautiful yarn-dyed ginghams – I went for Royal Blue, but there are also Red and Yellow ginghams available. These ginghams are 100% cotton, so are crisp and easy to sew, and the Royal Blue shade is vibrant and so pretty. Plus, this gingham is fairly lightweight, which is perfect for the hot August summer weather. The drape is described to be 'semi-fluid', which works perfectly when you swirl these magnificent sleeves around. I just love the juxtaposition of the dramatic shape of the sleeve with the rustic charm of the gingham fabric!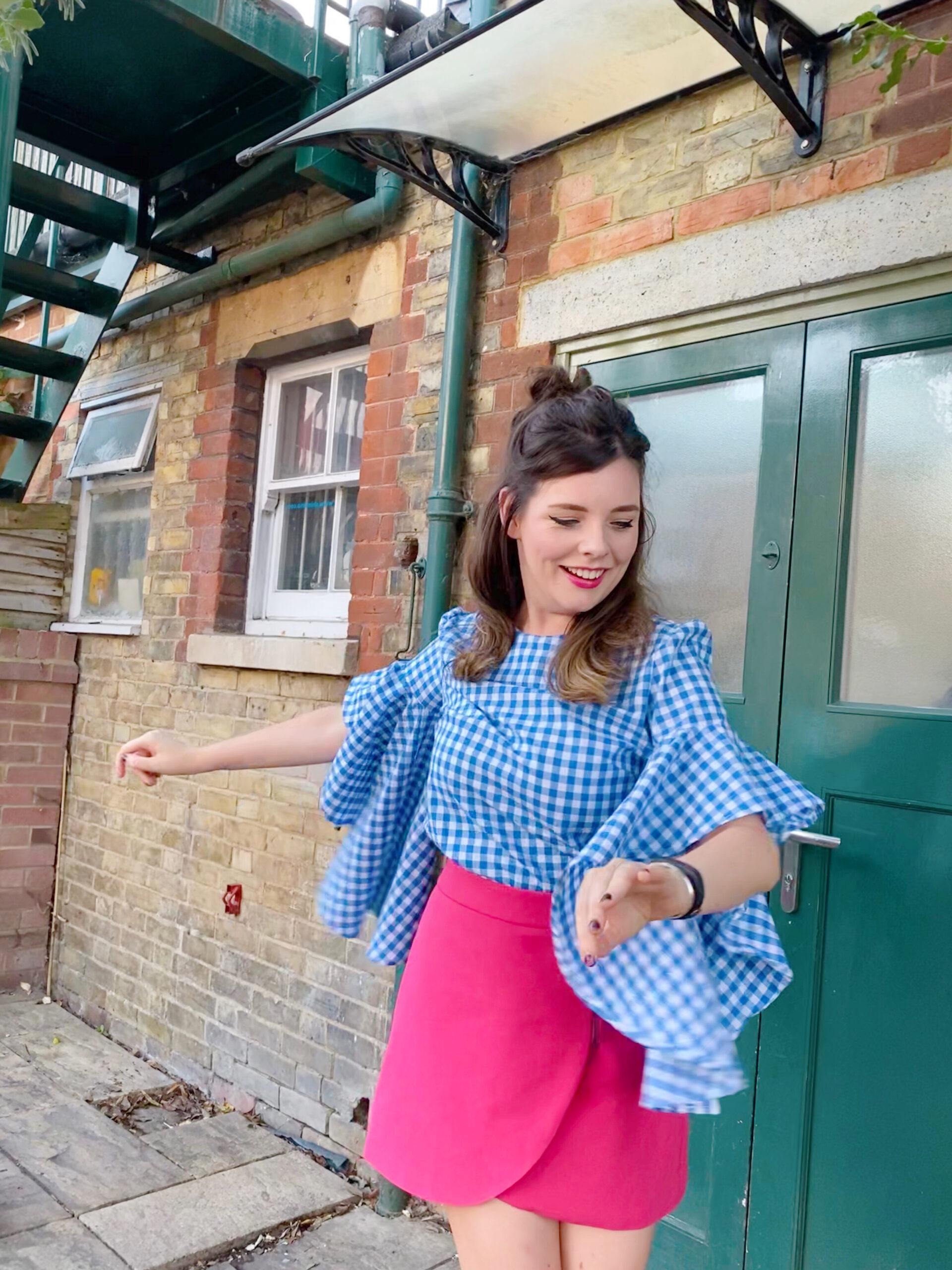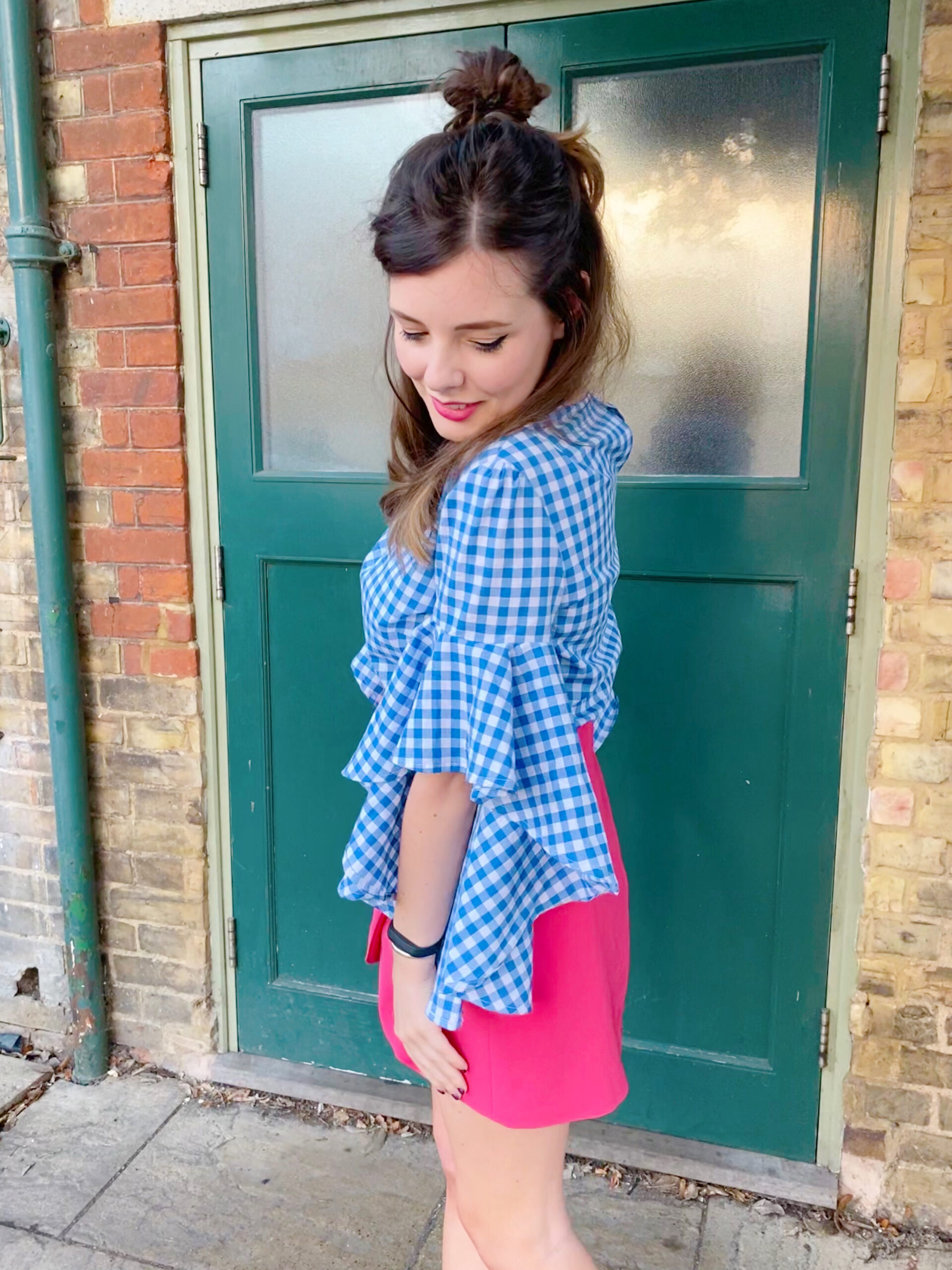 In terms of adjustments, I only made a handful – as I mentioned earlier, the separate cup-size pattern pieces meant that I didn't need to do my usual bust adjustments. One change I made was finishing my seams as French seams, which keeps everything nice and pretty on the inside. I also followed Made By Rae's tutorial on facings, which I would thoroughly recommend, because it has given me the neatest facings I have ever made. Instead of folding up and stitching the lower edge of your neckline facing, you simply use interfacing to finish the edge – genius!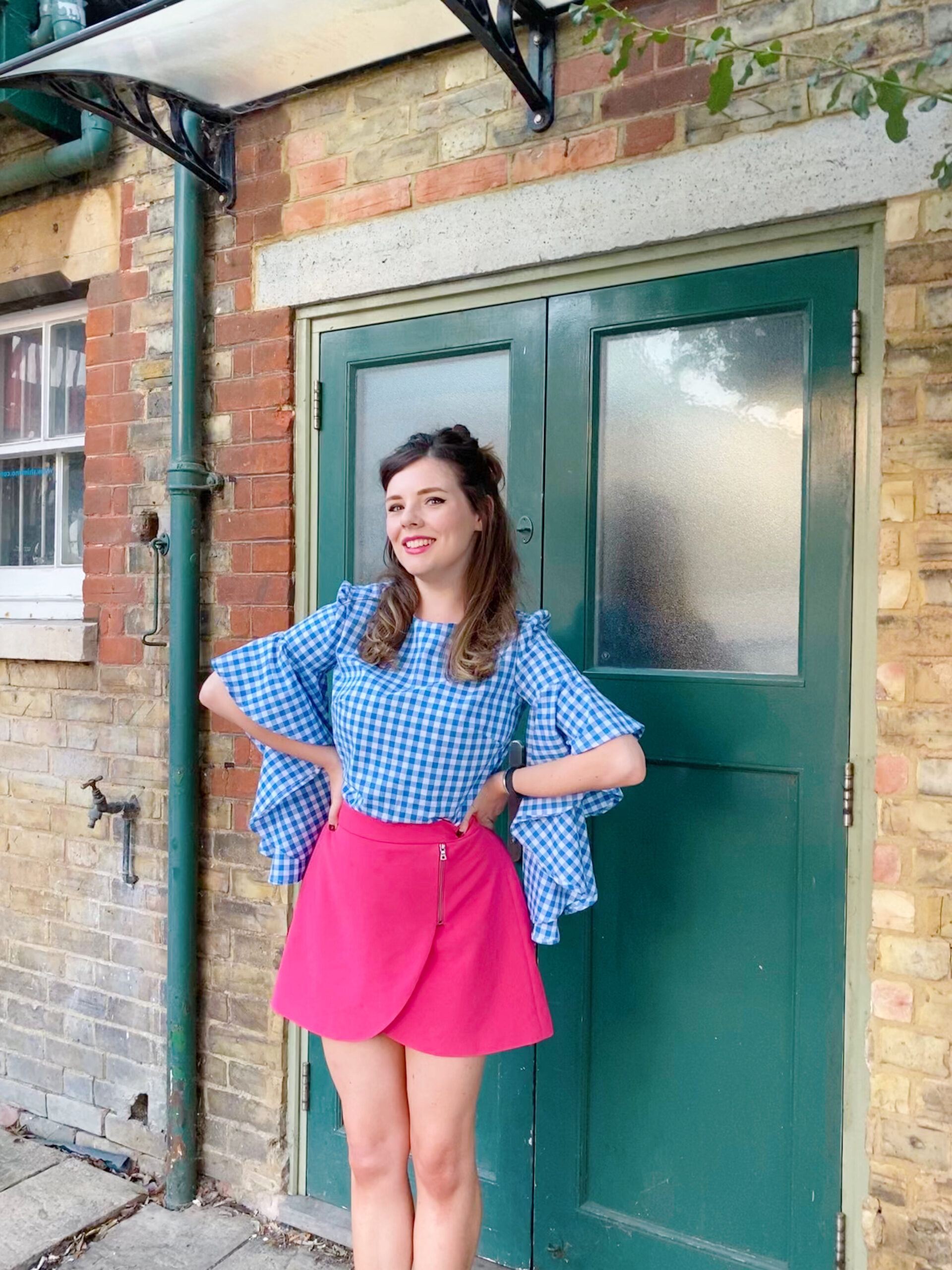 I am happy with how light and comfy this top is, and the waterfall sleeves are so unlike anything I have in my wardrobe (although, realistically I will definitely end up absentmindedly dunking these sleeves into a bowl of ramen in the future). I am already planning another version of M8161 to add to my wardrobe – next time, I will make View C with sweet pleated sleeves in a sunshine yellow cotton. What design would you make?
---