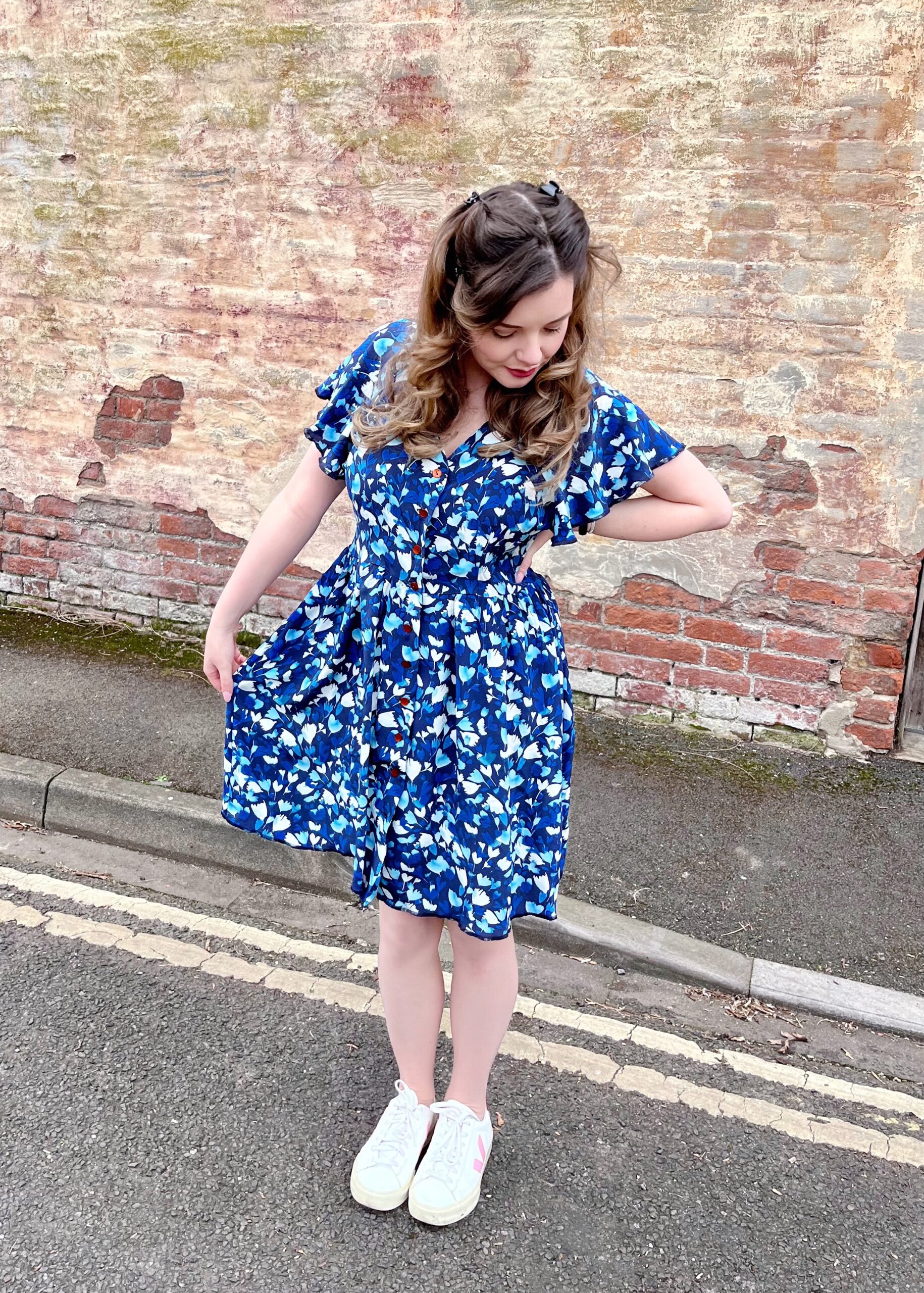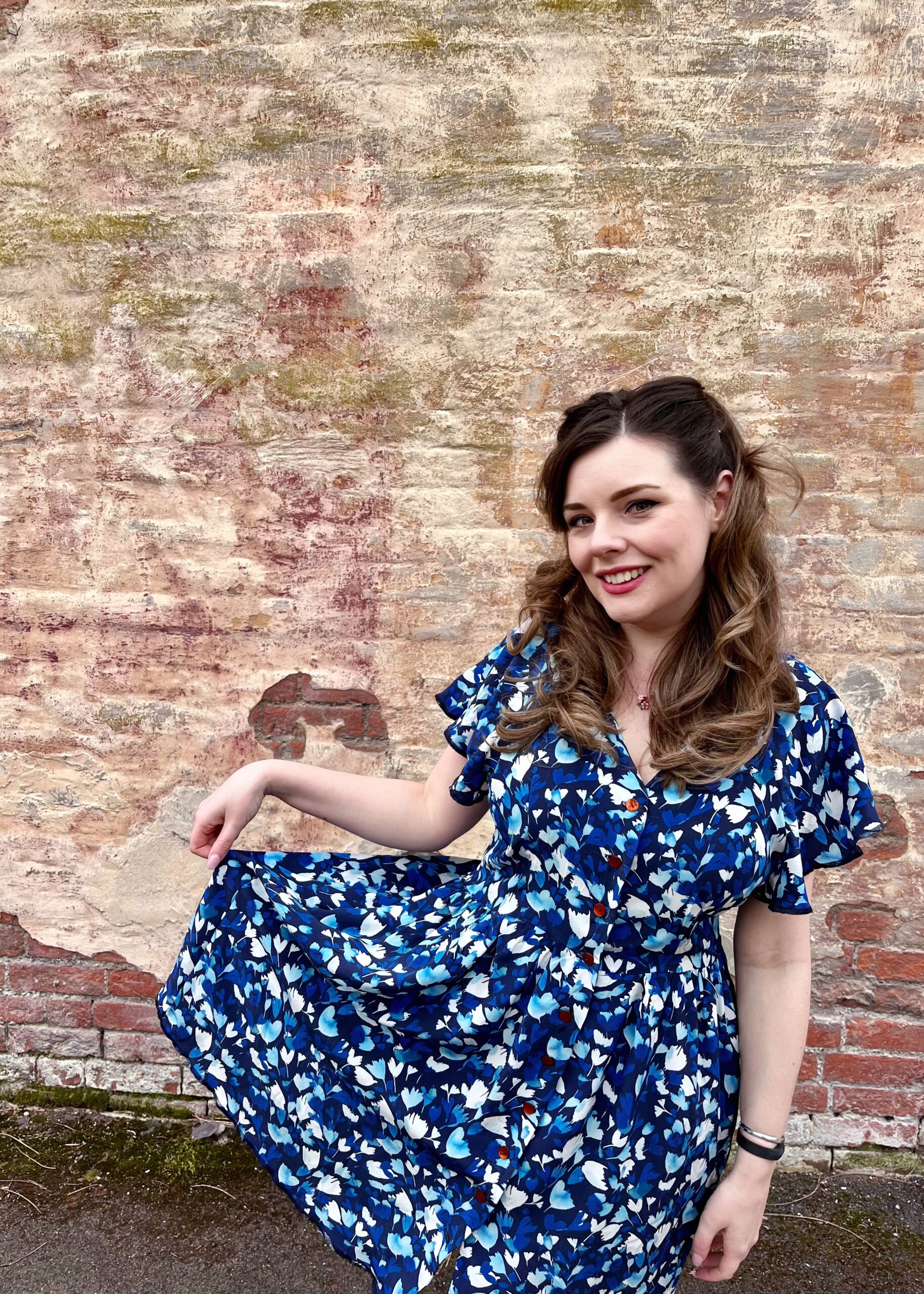 For their #SewnWithMcCalls challenge this March, Minerva sent me 2.5m of this beautiful floral silk and a copy of McCalls 8083 , and I knew this combination would make a delightful little tea dress — as far as I am concerned, silk and tea dresses go together like scones and jam! Head over to Minerva to read up my blog post or scroll down for more details and photos.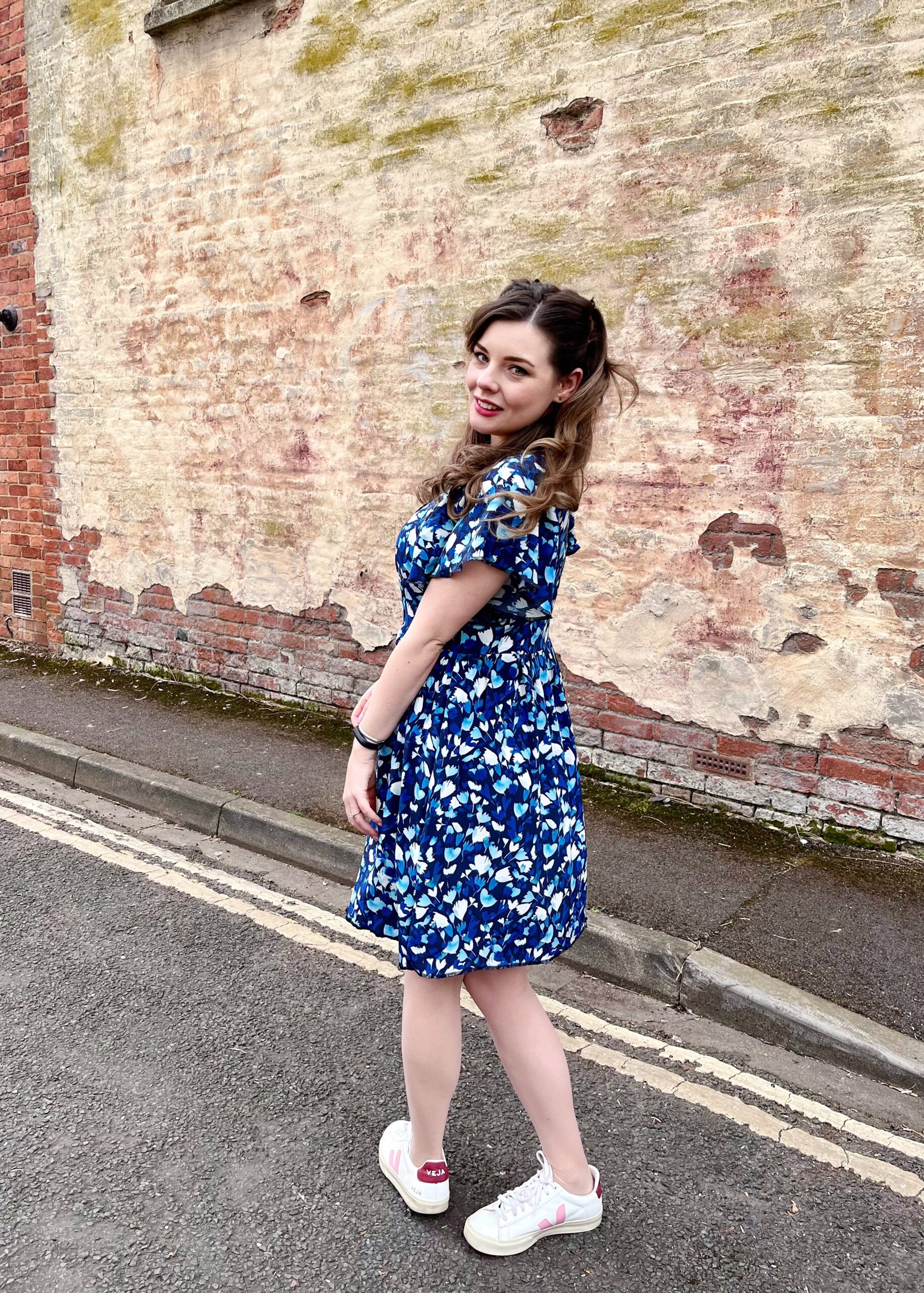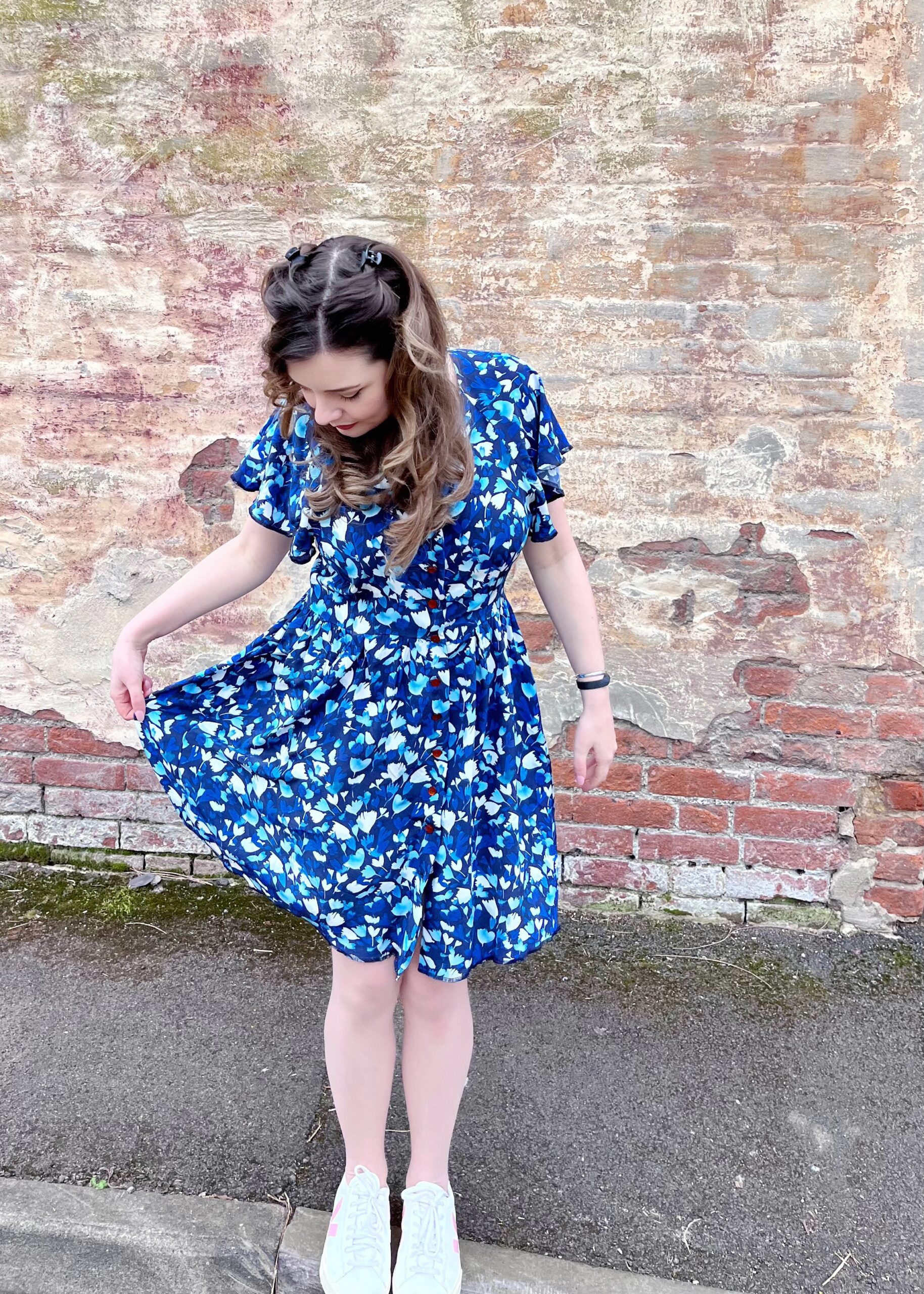 This silk crêpe de chine from Minerva is so floaty and lightweight, which meant it was truly a bit of a nightmare to handle (I love delicate, luxurious fabrics… but I do not have the patience to deal with them)! I cut my pattern pieces out on a single layer instead of on the fold, and used a combination of pattern weights, extra-sharp silk pins and a layer of tissue paper underneath to keep the silk from shifting around too much. I also found using tissue paper when sewing the seams stopped the silk from getting chewed up by my machine. Despite how incredibly airy and flowy this fabric feels, it is fully opaque with a slightly rough, matte texture. The print is so delicate and pretty, with a background is a dark shade of blue with white and blue floral buds; I love how it looks like the flowers have been painted with watercolours, with different tonal blues in each bud.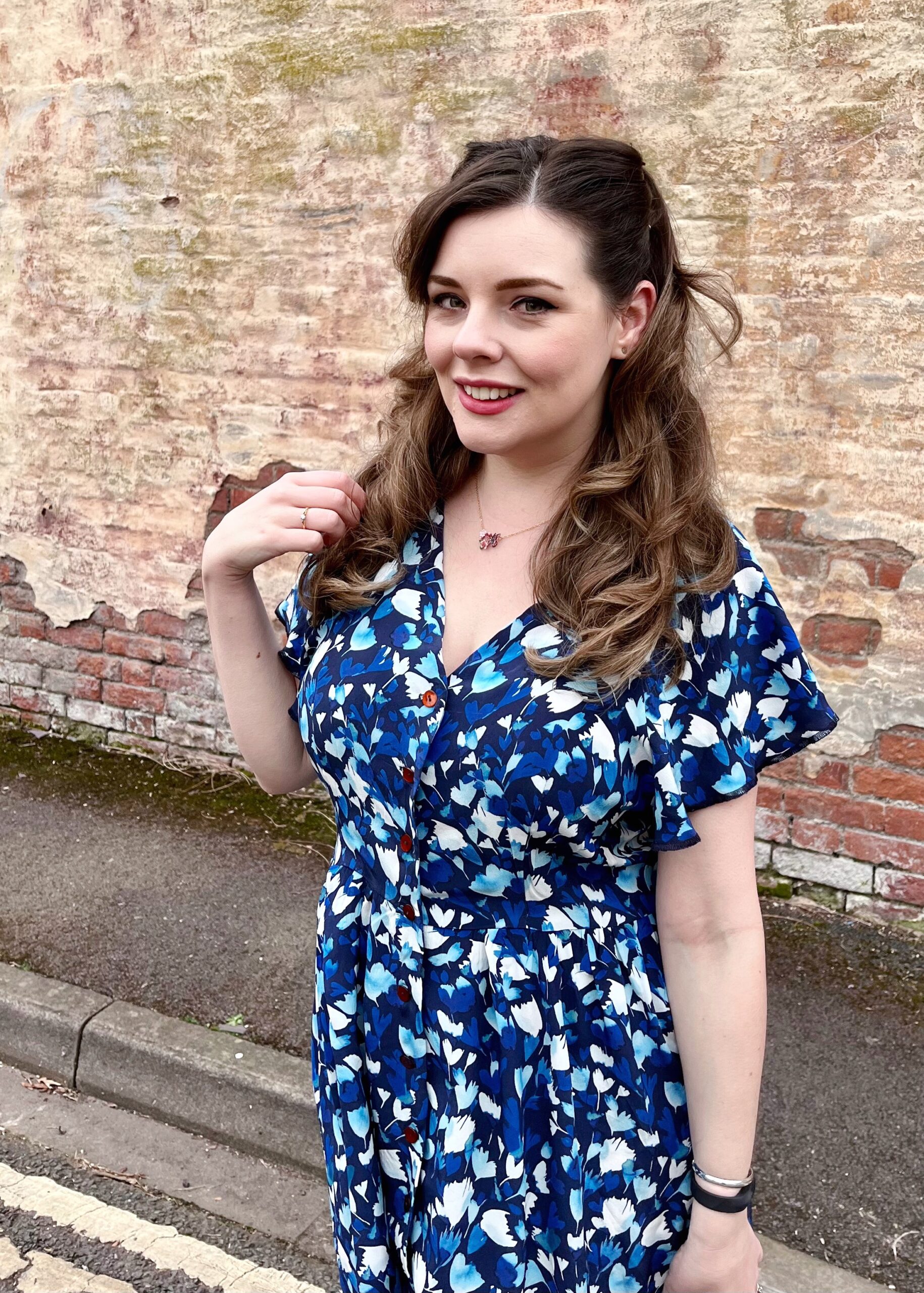 Minerva also very kindly sent me copy of McCalls 8083 to review, which is perfect for light, floaty weaves — the fabric recommendations are crêpe de chine, challis, charmeuse and crepe, but I could also imagine this would look adorable in a ditsy Liberty floral cotton lawn! The v-neck bodice is semi-fitted with darts at the waistline and a gathered skirt in two different lengths, and the dress is finished with a button-front closure. There are three sleeve options, including raglan flutter sleeves or long, cuffed sleeve. I went for View A, which has the shorter length of both the skirt and flutter sleeves; it feels feminine, and the depth of this v-neckline isn't super low, which keeps the dress a little bit more casual.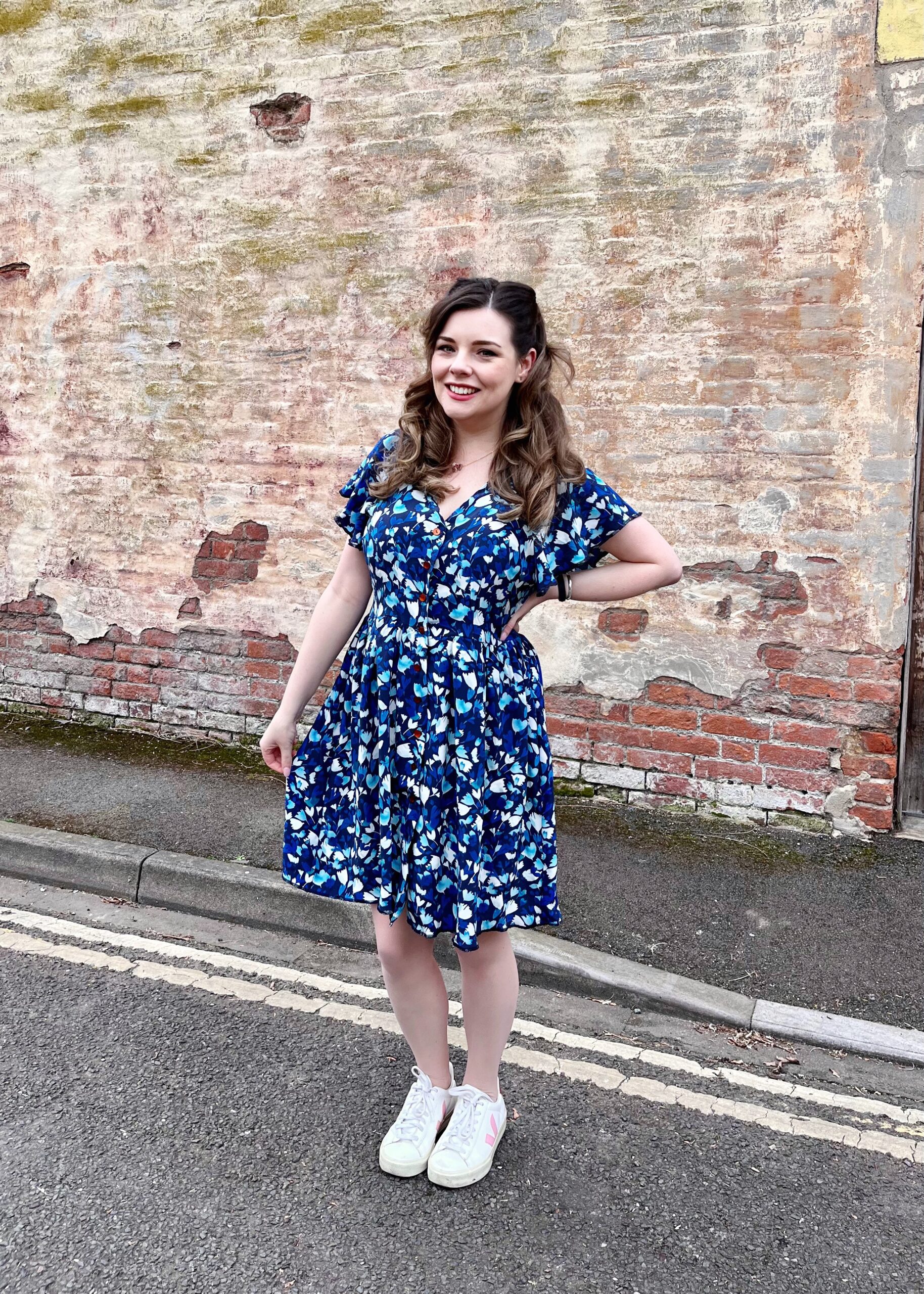 I made sure to make a muslin for this bodice, in order to get a good fit. M8083 actually has multiple cup options for the bodice, so that made fitting a lot simpler than trying to work out how to do an FBA on a single dart bodice with raglan sleeves! I went for a size 12 with a D cup and I am pretty happy with the finished fit, although I should probably take it in a little more at the waist next time. It is worth noting that the armscye is quite low, so you may want to raise it a little.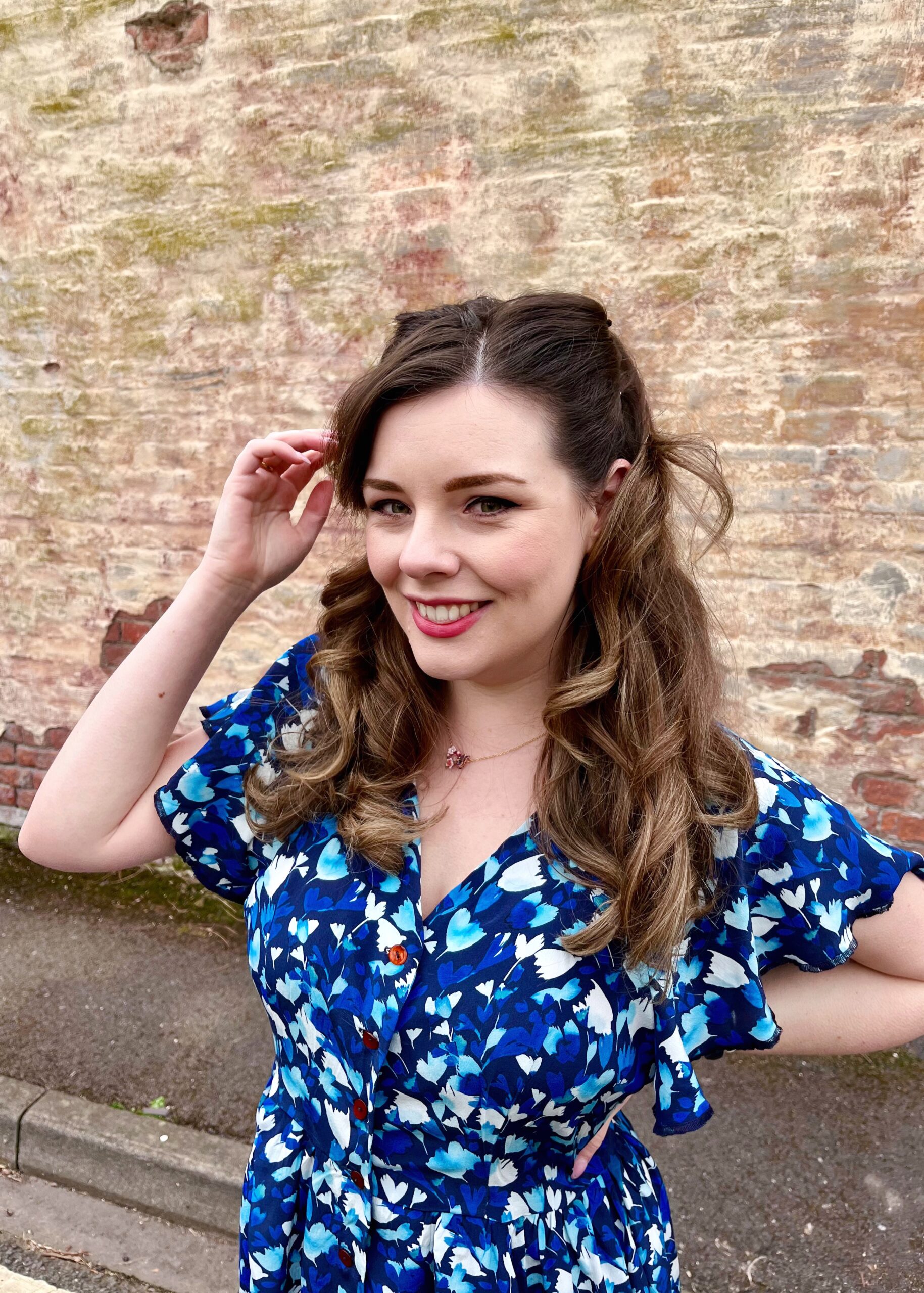 As this silk frays quickly, I finished all the seams as French seams to keep things really neat on the inside. I really took my time with this make and went slowly, using a 60 Microtex needle and my silk pins throughout, along with my trusty walking foot. I didn't have any hiccups with the instructions, but I opted for using a rolled hem with my overlocker on both the sleeve and skirt hems. Despite slowly sewing and carefully cutting out, I found this quite a speedy little dress to put together; putting in ten buttonholes and sewing on ten buttons were probably the two steps that took the longest to complete! I am debating about going back and re-hemming the skirt as per the instructions — although I would need to hang it up overnight to see if I need to level the hem beforehand, so that will depend on how many other projects I am juggling… 😊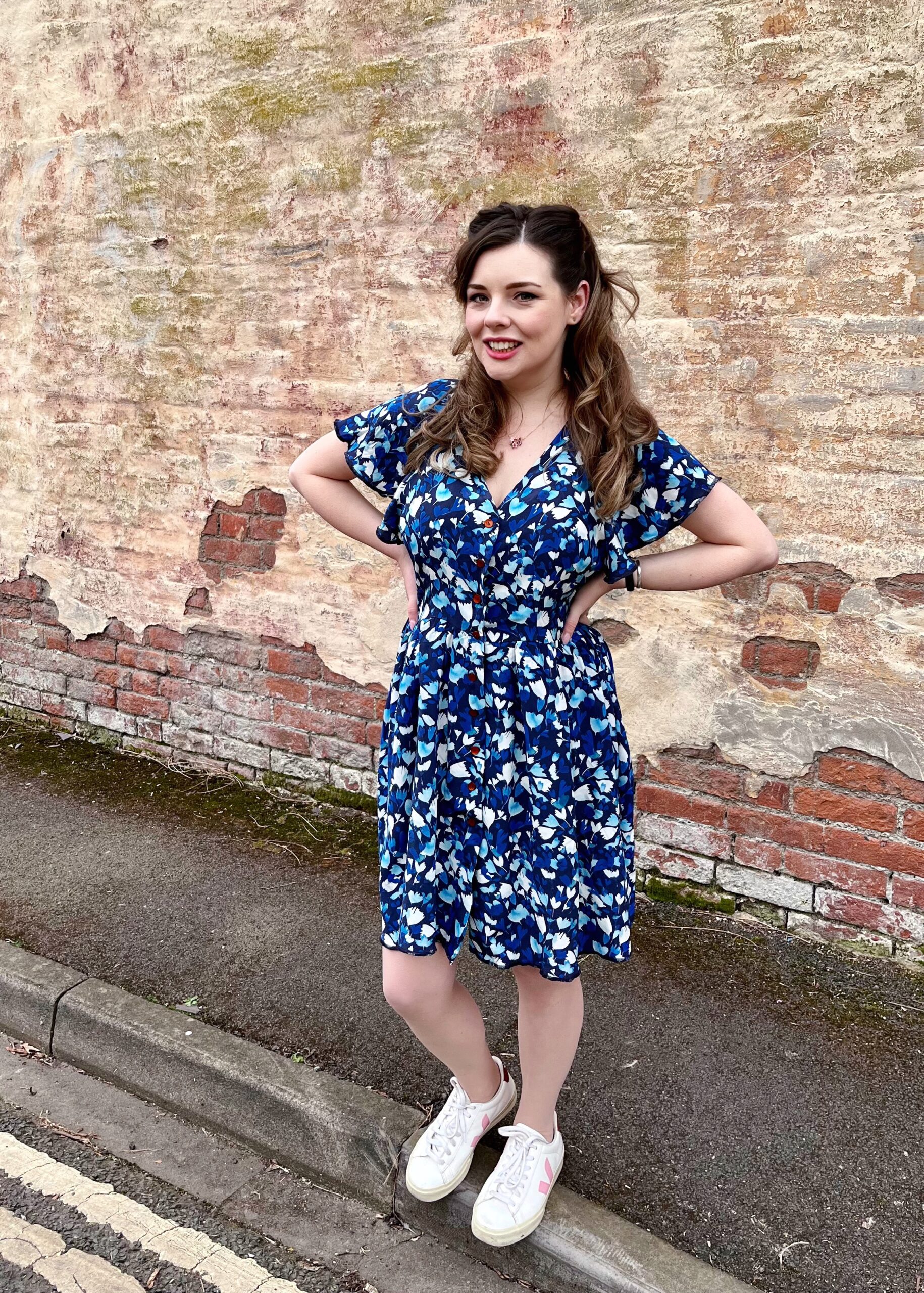 This is the second silk tea dress I have made and I have to say, I really am loving the finished look. This feels effortlessly flirty and luxe, without looking overly 'dressy'; I wore it to go and grab dessert with Simon over the weekend at the best ice-cream parlour in Oxford and didn't feel overdressed (and somehow didn't spill a Banana Split all down this silk dress, which was incredibly likely given that it's me…)!
McCalls 8083
Size 6 – 22
Full Bust: 30½″-44″
Waist: 23″-37″
Hips: 32½″-46″