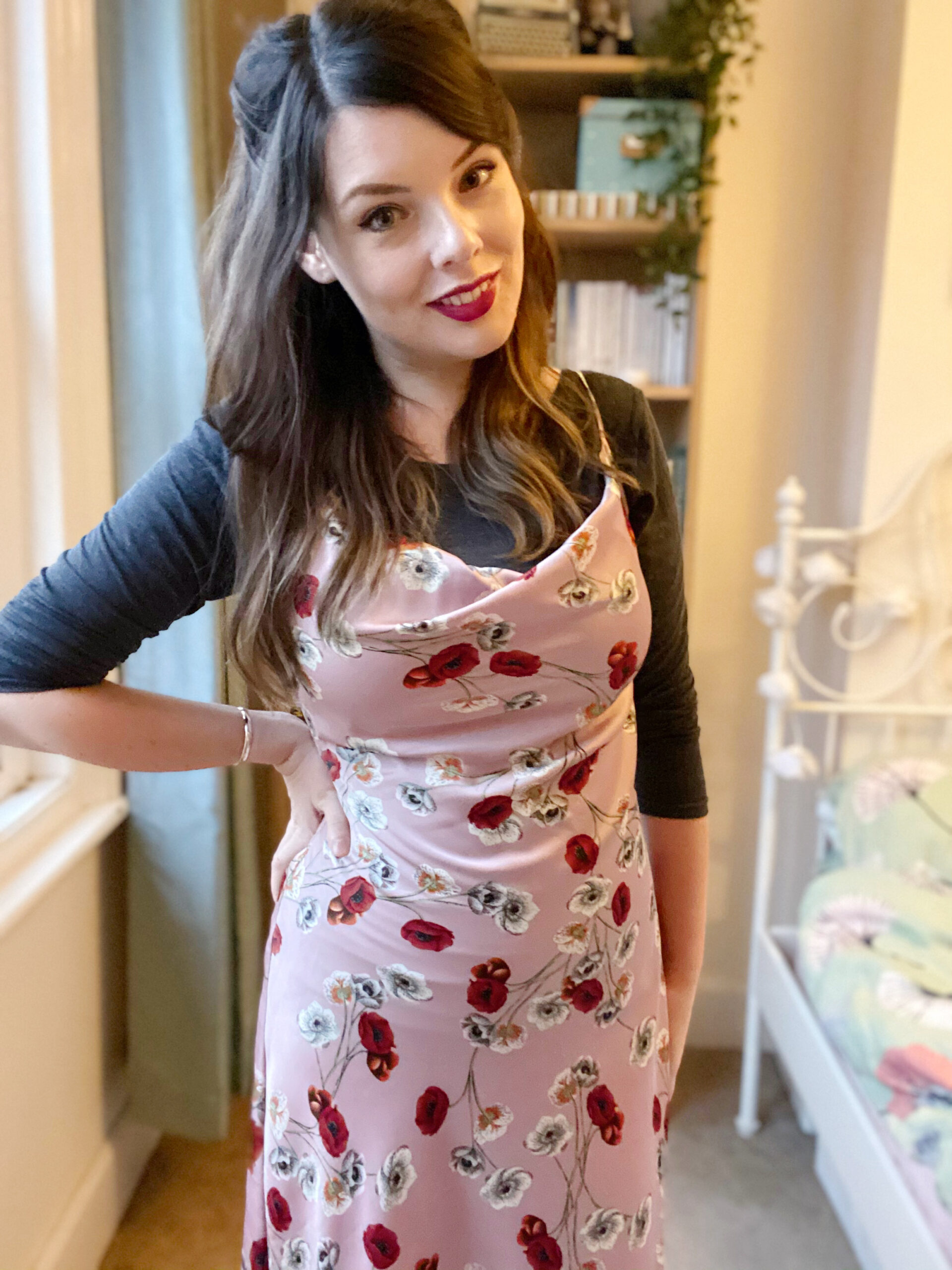 The Sicily Slip Dress by Sewing Masin was definitely the 'It Girl' of the pattern world this summer, so I decided to take the plunge and sew one up; I have styled mine for autumn vibes with a thermal top, as it has become so chilly here! This is my second #MinervaMake, this time with a gifted satin — head over to Minerva to see my blog post!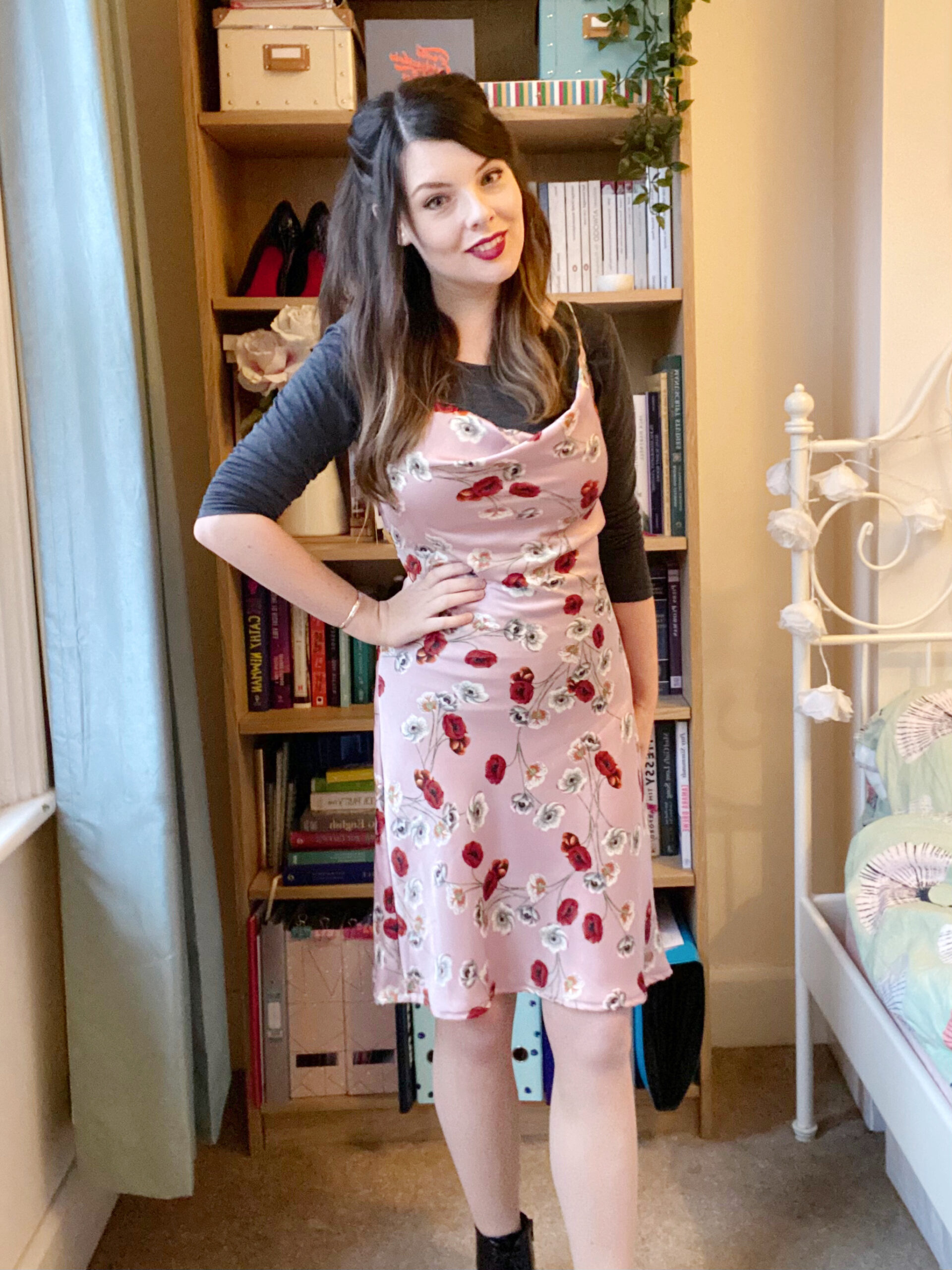 The Armani Stretch Satin Fabric has got a subtle lustre and feels smooth to the touch. Like most satins, it is fairly lightweight, but it drapes so beautifully — it is also blended with 3% spandex, so there is a little bit of stretch. I really like the pretty pink base colour and the delicate poppy print isn't directional, so works well for bias-cut garments. As all of the pattern pieces are cut on the bias, you need to make sure your fabric is wide enough — this fabric is 146cm, which is a smidgen smaller than the specified 150cm, but I luckily had no problems squeezing my pattern pieces on!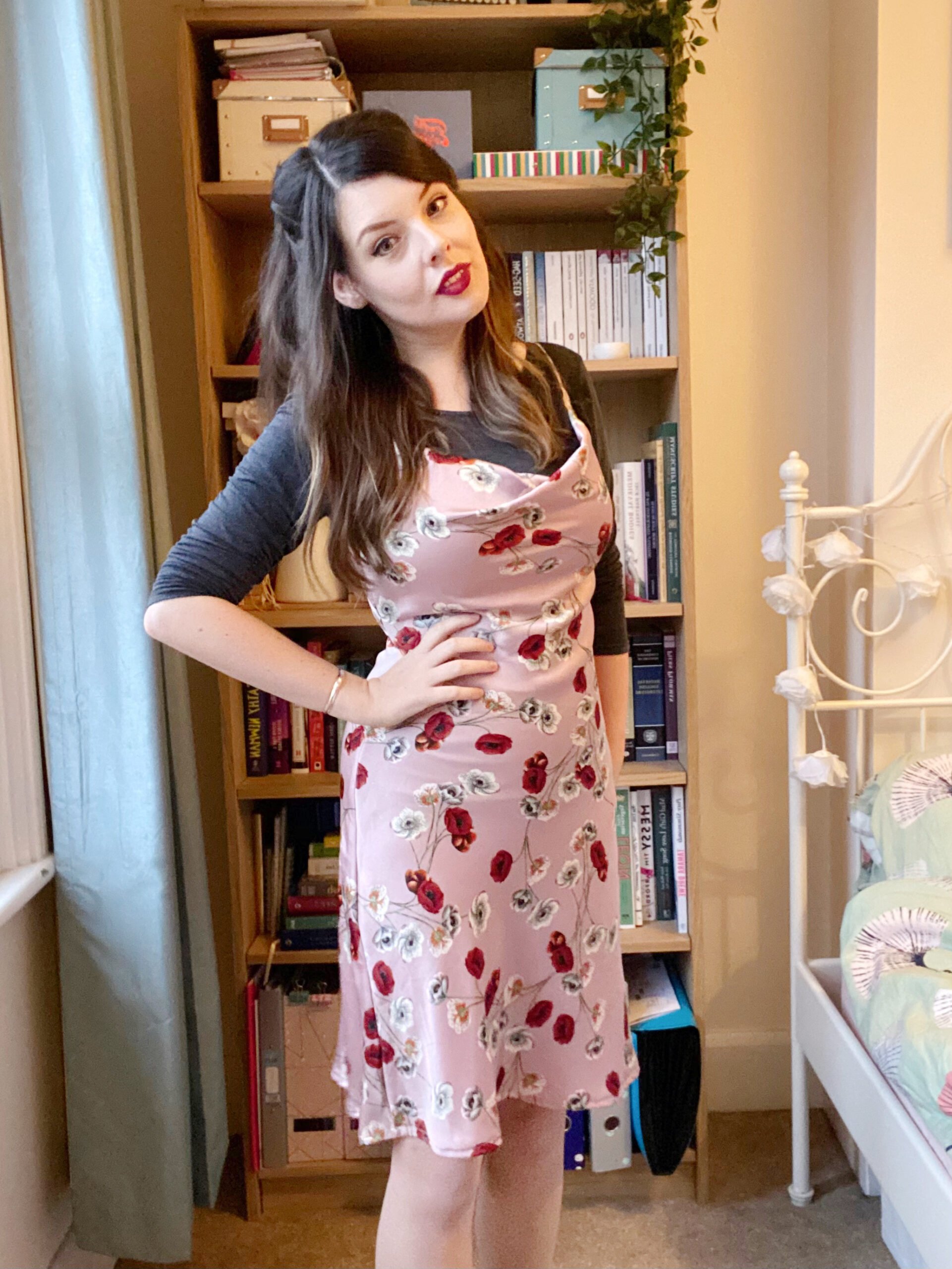 This was my first time sewing with satin on the bias, but the Sewing Masin instructions are full of helpful hints. You need to take your time with pinning and cutting — satin is notorious for being slippery! It is also important to let your garment hang for 24 hours and then make sure you cut the raw hem to be even. In hindsight, I should have graded a larger size for the bust to smaller size at the waist and hips, as the cowl neck isn't draping particularly well. I also ended up shortening my dress to above the knee; the original view is a midi-length, but I wasn't so keen with the length on me when I tried it on. This was a fairly quick make — although turning out skinny straps will always be the death of me! Even with a loop turner, I spent quite a bit of time fiddling with them.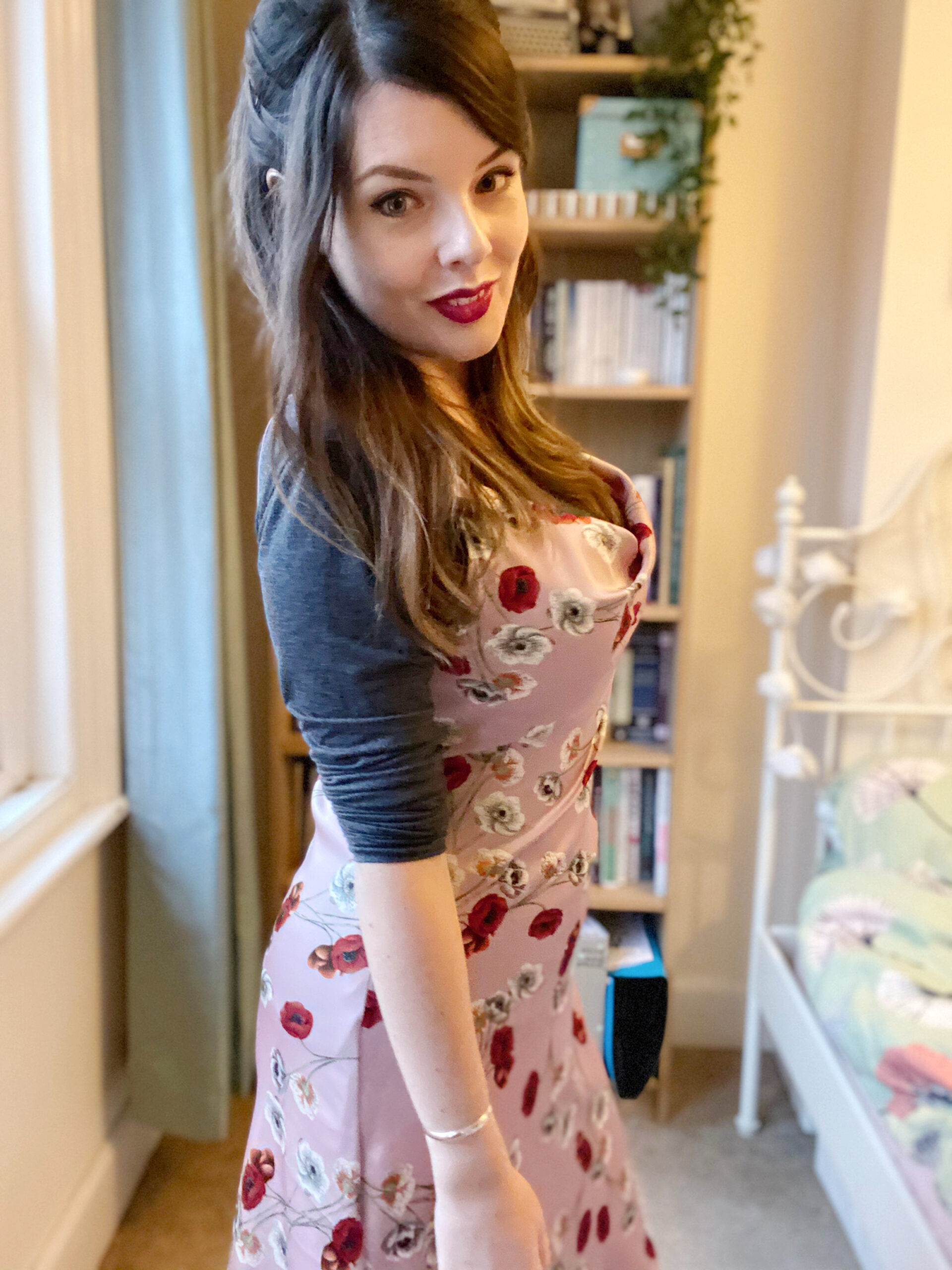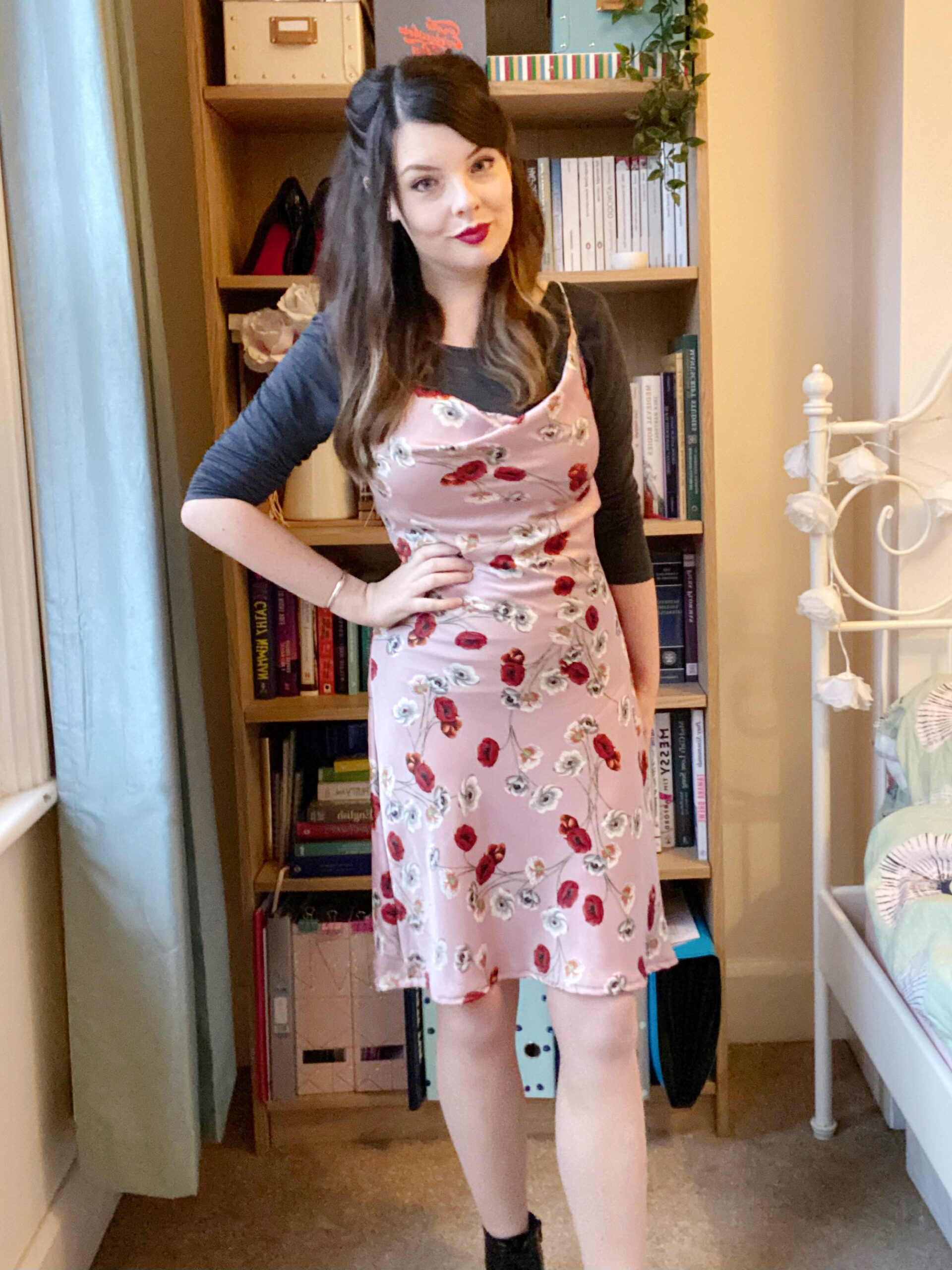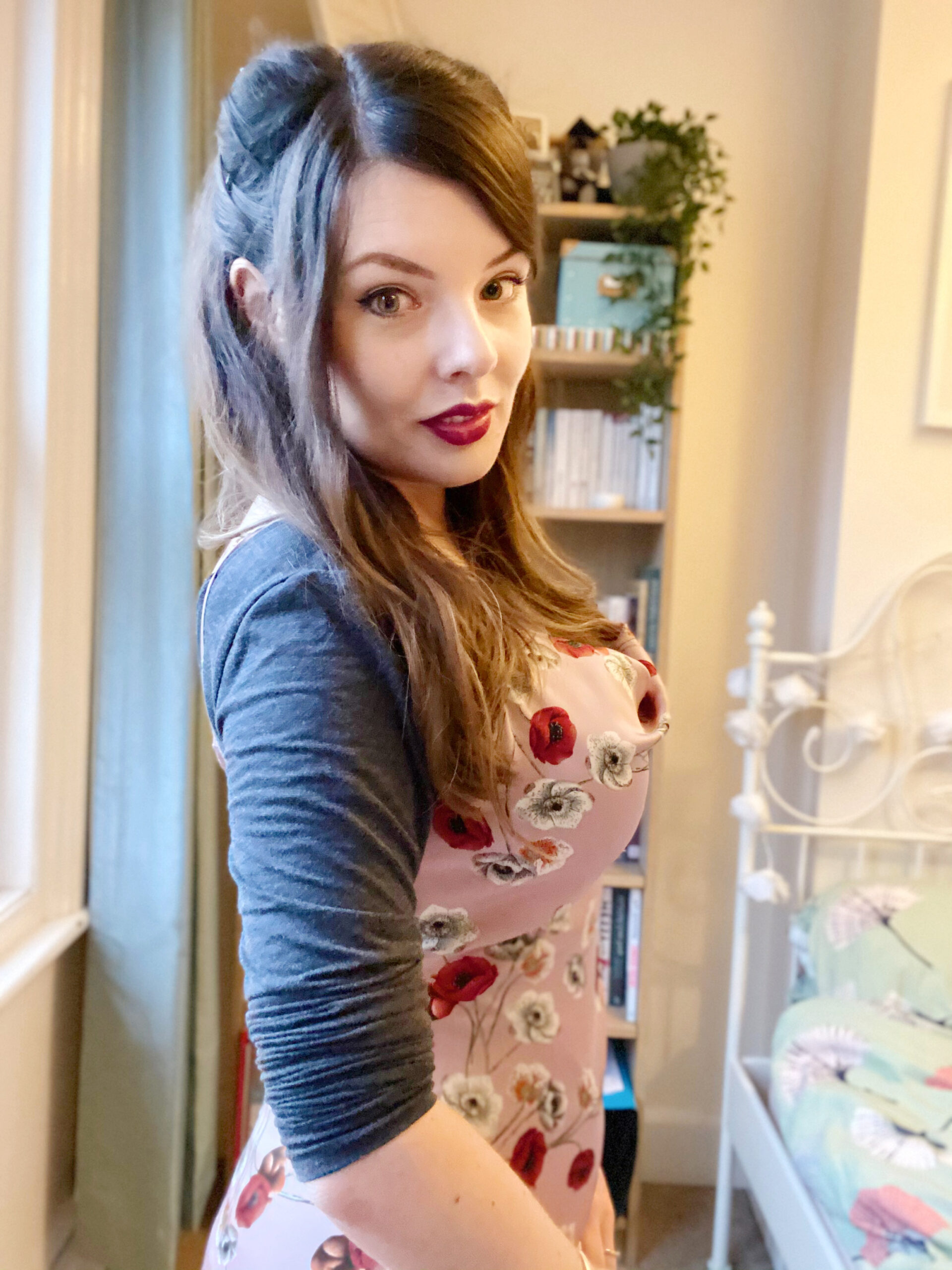 As for the finished garment, I am truthfully a bit undecided. I got a bit hung up on whether this slip dress would be flattering on me, as it is such a departure from my usual style. I am not entirely calling this project a complete disaster; I feel I learnt a lot about sewing with a different fabric and on the bias, plus I really love the beautiful fabric — but I know that chasing trends doesn't work for me, and feeling comfortable in my clothes matters. I don't think I would be doing myself any favours by not acknowledging the sewing projects that didn't work, and learning from mistakes is probably the best way to learn! In any case, I am reserving my final judgement on this slip dress when I see how often I wear it… Maybe I will totally surprise myself and wear it frequently in winter. Only time will tell!
---